Early summers are always busy with fairs and this year is no exception. In addition to PCIM in Nuremberg in early June, Skeleton Technologies will be exhibiting at Electrical Energy Storage 2018, organized together with the Intersolar fair at Messe München on 20-22 June.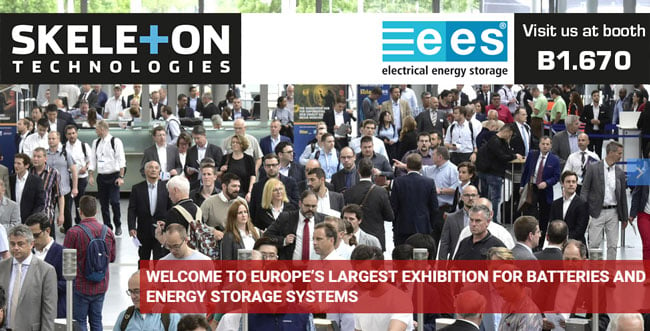 You'll find our market-leading ultracapacitor energy storage solutions in Hall C1, booth number C1.630 - visit us to hear more about our solutions for grid and renewable energy, as well as upcoming products.
EES 2018 is focused on energy storage technologies, system components and equipment, as well as full systems, making it ideally suited for our SkelCap ultracapacitor cells, SkelMod modules, and SkelGrid systems.