March is a busy time with a number of large trade fairs taking place. Skeleton Technologies can be currently found at two of the most important fairs in their respective industries: LogiMAT 2018 in Stuttgart is concentrated on intralogistics and material handling, while Energy Storage Europe 2018 in Düsseldorf is a meeting point for the big players in grid energy storage.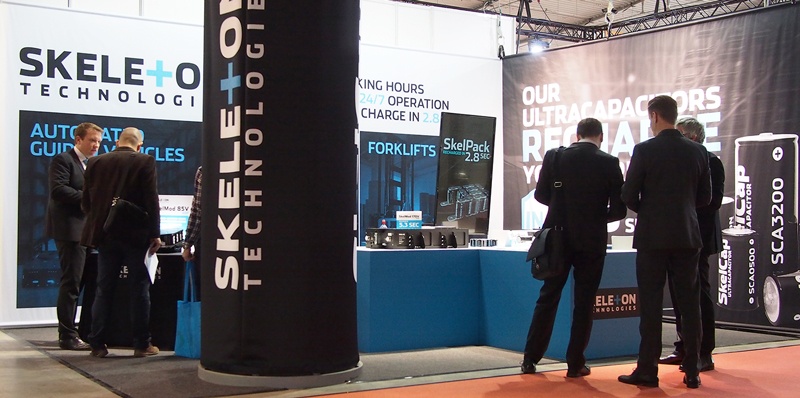 Skeleton's ultracapacitor modules' fast charging time interests experts in the material handling industry where warehouse automation is being adopted at a fast pace.
The Skeleton Technologies stand at LogiMAT 2018 can be found in Hall 9 with the booth number A41. Not too late to get a free ticket and come visit us to hear how graphene ultracapacitors can help you hybridize and electrify your business.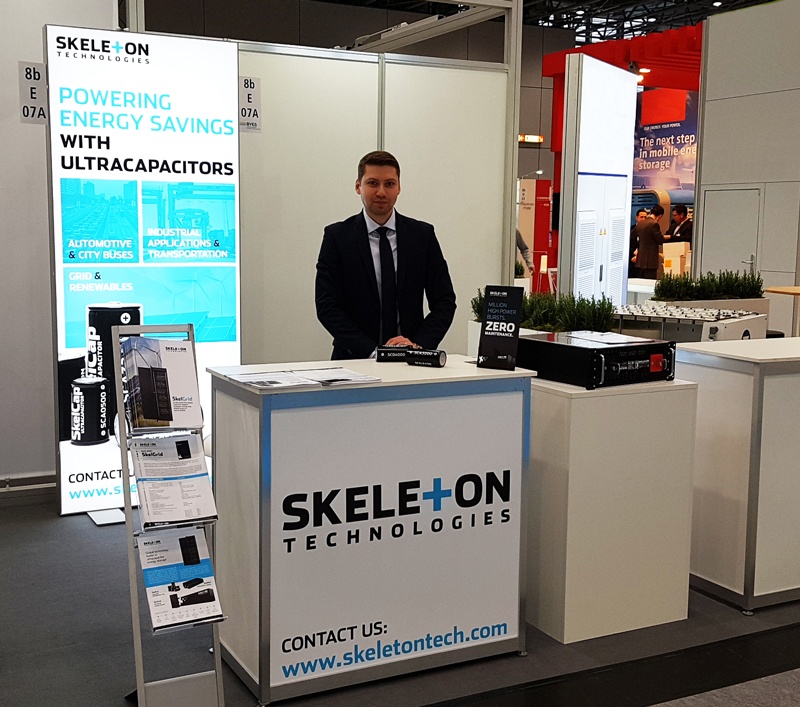 Skeleton's stand is located within the German Pavilion at 8BE07A in Energy Storage Europe.
Energy Storage Europe offers a look into the future of grid energy storage and how it's going to change with the increasing market share renewables are gathering. Energy storage is essential to well-functioning grids and ultracapacitors have a big part to play in the grids of the future. Get a free ticket and come meet us in Düsseldorf to hear more about our solutions for grid.