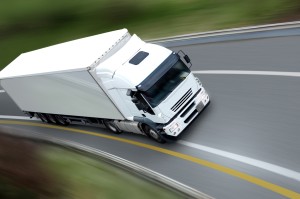 Skeleton Technologies and Adgero SARL have developed the world's first Kinetic Energy Recovery System (KERS) for road freight vehicles. The unique hybrid system is designed to reduce fuel consumption and associated emissions by up to 25%, and is optimised for intermodal road transport solutions.
The Adgero Hybrid System consists of a bank of high-power ultracapacitors working alongside an electrically-driven axle, which is mounted under the trailer. The technology is controlled by an intelligent management system that tracks driver input in order to automatically control the regenerative braking and acceleration boost.
The technology is projected to reduce fuel consumption and associated CO2 emissions by 15-25%, depending on terrain and traffic profile. It will also pay for itself in as little as three years through reduced consumption alone, and where subsidies are available the payback can be even quicker. The product has also been designed to exceed the typical 10 year lifetime of the trailer itself.

"Road haulage accounts for over a fifth of the EU's total CO2 emissions, so fuel efficient solutions are crucial. We are beginning to see regenerative braking systems in automotive applications but the market clearly needs a similar solution for articulated lorries," explains Mack Murray, CEO of Adgero SARL.
"By partnering with Skeleton Technologies, we are putting the world's most advanced ultracapacitors at the heart of our system. This will give us a powerful competitive edge in a demanding industry where energy density is a key metric."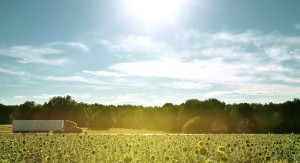 Skeleton Technologies is the only ultracapacitor manufacturer to use a patented graphene material that allows for better conductivity and higher surface area. This material has allowed the young company to quickly achieve breakthroughs in product performance, delivering twice the energy density and five times the power density of competitors' products.

Over the last year, Skeleton Technologies has worked with Adgero to adapt an 800V ultracapacitor power module that is proving successful in the motorsport industry to meet the needs of road freight vehicles. The module consists of five 160V units made up of Skeleton Technologies' cylindrical cells. With monitoring for each individual cell, the module is able to actively self-balance.

"At Skeleton Technologies we pride ourselves on being a vertically integrated ultracapacitor manufacturer, from materials technology through to the system level," explains Chief Technology Officer Volker Dudek.
"To enable this solution for Adgero, we developed intelligent power modules with a proprietary management system that allows for smart monitoring and control of the energy/power profile according to customer requirements."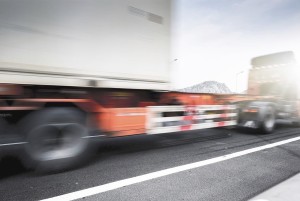 Adgero's system will be fully compatible with existing infrastructure and staff training programmes, and has been optimised for intermodal solutions. Any truck equipped with an Adgero monitor becomes a parallel electric hybrid when paired with an equipped trailer. If a truck without a monitor picks up a retrofitted trailer, the hybrid system will simply stay in standby mode.
In recent months the system has been through rigorous testing procedures including vibration, shock and immersion testing. Road testing will begin in 2016 with Altrans, a French logistics company that is part of a trade organisation that represents 11,000 vehicles across Europe. Adgero and Skeleton Technologies then plan to ramp up production, with the objective of producing 8000-10,000 units annually by 2020.
About Adgero SARL
Founded in 2014, Adgero has developed a patent-pending Kinetic Energy Recovery System (KERS) for articulated lorries. Following laboratory testing in 2015, Adgero will undertake road tests with one of France's leading road freight groups in 2016 before entering series production.
Adgero counts among its Founders the CTO of France's leading RIP software firm, the Founder and former President of France's leading manufacturer of electronic security systems, and a designer of embedded software systems for a leading French mining equipment firm.
Adgero will be exhibiting at the World Efficiency Congress in Paris from October 13 to 15.
http://www.world-efficiency.com/GB.htm