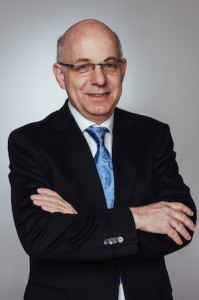 Skeleton Technologies, the leading European developer of ultracapacitors for motorsport transport and industrial applications, has appointed Dr. Hermann Schenk as Chief Operating Officer. Dr. Schenk will be responsible for the company's day-to-day activities, including overseeing the development of Skeleton Technologies' manufacturing facility in Saxony, Germany.
Commenting on his new role, Dr Schenk said: "The ultracapacitor market has been growing rapidly in recent years and Skeleton Technologies' industry-leading products have attracted very high interest. I am looking forward to taking the single largest breakthrough in ultracapacitor technology from the high-end segments to the mass market."
Dr. Schenk has over 20 years experience in the high-tech sector, combining a background in research with over a decade in executive positions. He has a proven track record of scaling high-yield manufacturing in the chemical and semiconductor industries. Dr. Schenk has a PhD in theoretical physics from the University of Bonn.
As Founder and CEO of Covion Organic Semiconductors GmbH he led the company to a successful exit to Merck KGaA. He was CEO of Freiberger Compound Materials GmbH, a global market leader in III/V-semiconductors, where he successfully guided the company through a challenging transition period. Dr. Schenk was also Director of New Business Development at Merck OLED Materials.
"Having shown over ten times output increase in 2014, Skeleton Technologies is now ready to scale-up to highly automated manufacturing and further develop our operations in Saxony, Germany," explained Taavi Madiberk, CEO of Skeleton Technologies. "Dr. Schenk brings a high level of understanding of novel manufacturing concepts and broad experience from German manufacturing powerhouses including Merck."
Oliver Ahlberg, who is one of the founders of Skeleton Technologies and who has held the role of Chief Operating Officer prior to Dr. Schenk's appointment, will take up the position of General Manager and lead the company's operations in Estonia.
Press Release: Skeleton Technologies Appoints Dr. Hermann Schenk as Chief Operating Officer