Many of the large automotive, grid, and renewable energy trade fairs take place in Europe or the United States, but for companies working in energy storage, Battery Japan is one not to miss.
Last year, nearly 1600 exhibitors from 31 countries around the world gathered at Tokyo Big Sight to cater to more than 60 000 professionals from energy storage, renewable energy, and grid industries. The ever-growing interest in energy storage and renewable energy technologies is sure to grow these numbers further this year.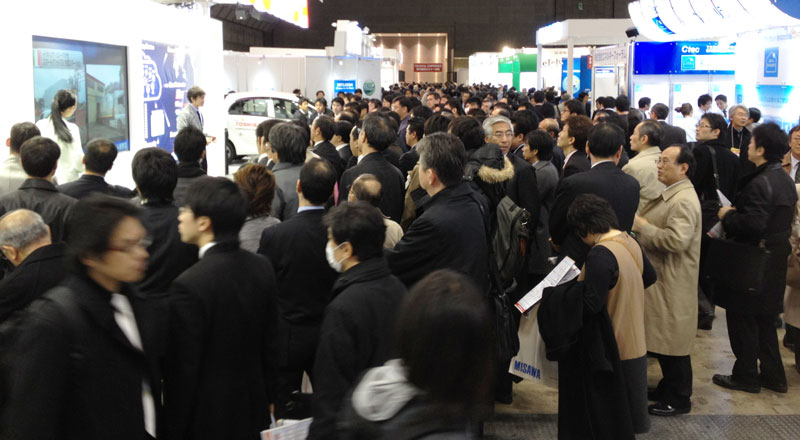 Skeleton's Sr. VP of Business Development, Michael Liedtke, has been to Battery Japan many times in previous years and once again leads his troops to Tokyo at the end of February.
"Battery Japan is probably the most hectic trade fair I've ever taken part in, either as a visitor or an exhibitor. The vast fair grounds are absolutely packed with people from early morning until late evening - you really have to see it to believe it. And it's not surprising, because the variety and quality of products and innovations you can find at Battery Japan is next to none."
Come meet probably the tallest man at the Battery Japan trade fair on the Skeleton Technologies stand W6-21-09.
With the explosive growth of hybrid and electric vehicles and renewable energy technologies, it's no surprise that one of the largest trade fairs concentrating on components, materials, devices, and batteries takes part in Japan. The 9th annual Battery Japan trade show is part of World Smart Energy Week 2018 - a huge event covering the latest and greatest in grid, renewables, and energy storage.