With an involvement in automotive and alternate energies spanning across a whole generation, Dr. Scott Jorgensen has looked at the challenges of energy transition in great depth.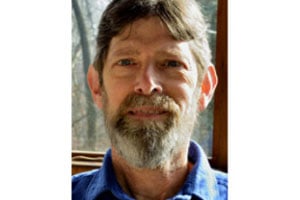 Dr. Jorgensen earned his PhD. in 1985 at Stanford University in Chemical Engineering and was a society member of AVS and AIChE. Since then he has been involved in alternative fuels research at General Motors where he has been looking at integrating the promising Fuel Cell and Hydrogen technology into automotive solutions.
While at GM he held leadership roles with the Coordinating Research Council in the Advanced Vehicle, Fuel, and Lubricants group, the DOE's USDRIVE and FreedomCAR programs, and also at USCAR the United States Consortium for Automotive Research.


From 2006 his focus has shifted to battery technology and how to enable a seamless transition from successful lab experiments to full commercial solutions for automotive and other transport solutions.
In his role as adviser to the board of Skeleton, and to CEO Mr. Taavi Madiberk, Dr. Jorgensen provides guidance on how to transition from product research to full commercial implementation.
Incidentally, he has granted me a little bit of his time to answer a few questions.

OC - General Motors is not the first company that springs to mind as being a leader in cleantech and clean energy propulsion systems for the automotive industry, especially after watching "The Revenge of the Electric Car", but I have a feeling that when you were there, there was actually quite a lot done towards fewer emissions, can you shed some light?

Dr. Jorgensen - Sure, Olivier, I certainly can. I actually chose GM because they ARE a leader in alternative energy use in vehicles, and they have the production output to make a real difference to the world. For example, they brought the first catalytic converter to market and lead research in that area even now. I started at GM as part of the team making "gasohol", a blend of either ethanol or methanol and gasoline, a dependable and cleaner fuel.
In the 80s this was the forefront of implementation of clean-tech in the US. For many years GM had more VFVs (cars and trucks that could refuel with gasoline, E85 or any mix in between) on the road than all competitors combined.
GM made the first functional fuel cell vehicle in the 60s.
When I was working on hydrogen vehicles in the 90s and 2000s, GM and Toyota were neck and neck as to who would lead implementation though neither said nearly as much to the press as they could actually do, and while I can't say too much about plans if you look into what Charlie Freese who leads the GM Fuel Cell effort says, GM is ready to mass produce when the market is ready.
Of course, the Volt and now the Bolt are superior and mass-produced PHEVs and EVs even if they do not have a hyper-charismatic figure to market them like a certain electric vehicle. And indeed even though the EV1 was "killed, GM put it out there way ahead of everyone else, but there just wasn't a market yet. Nonetheless, they learned a lot that influences design and decisions in, for example, the Bolt.
And no less than Mary Barra (CEO of GM) herself, has committed GM to an all-electric future. So, from the inside I have seen GM as indeed being a cleantech leader, they just happen to also make a lot of traditional vehicles too. I think it is easier to be seen as a clean leader if you do only one thing even if at a low level of production.

OC- As a representative of USABC (United States of America Battery Consortium), there must have been extensive discussions regarding batteries, fuel cells, and ultracaps. How do you see ultracapacitors contributing to the automotive industry's effort towards a cleaner environment?

Dr. Jorgensen - USABC has the mission to advance needed technology to profitable production and does not try to choose winning technology, so there was not really any discussion comparing those technologies in USABC, but of course, those discussions take place in other forums and each of those technologies has its place.
A nice way to look at this is power to energy ratio (P/E). Fuel cells require hydrogen storage in some manner and that becomes increasingly efficient at higher volumes, so they have very low P/E ratios since they can store enormous amounts of energy.
Accordingly, they look good for long range vehicles and especially big trucks. Batteries vary in P/E of course but relative to the FCV (Fuel Cell Vehicle) we just described, they will be higher in P/E, but certainly, relative to Ultracaps they are still fairly low in P/E. They have a nice future in powering cars such as PHEVs and EVs.
Ultracaps, of course, have very high P/E ratios, one can dump 60% of the charge in an ultracap in 2 seconds and it will just yawn at you, that would destroy many batteries. As such ultracaps are perfectly suited power-capture applications and have an important role in 12V stop-start applications and 48V applications, plus a host of other applications in construction, buses, and inner-city rail, etc.
Anything that in some sense starts and stops a lot.

Also, in the field of development and production processes from lab to full commercial implementation, can you think of some pitfalls that are recurrent in the growth process?

Dr. Jorgensen - Well as you might expect, every product has its own unique demons to face, but there are some general challenges that almost every company or new product will come up against.
High volume quality is a big one, it is not easy to meet the industry's quality requirements when you are ramping up from a few thousand units a year to maybe a million units a month. New machines and processes are usually needed and it is so easy to run into quality issues.
Related to that is durability, the new processes and larger volume raw materials buys from new providers often lead to new failure modes in the product and they are not always recognized until you are getting dead cells back from customers.
Of course, an enormous challenge is finance, the well-known but still treacherous 'valley of death'; and to be clear that valley still exists and can be just as fatal to a new product at an established company as to a little startup with its first product.
Whether it is the creditors of a startup or the accountants in a big firm applying the scrutiny, it is not a simple thing to get a project through the expected and unexpected problems of launch, and still meet the cash flow expectations.

Also, I know why I am at Skeleton, but what attracted you to Skeleton? What catalyst made you do the move?

Dr. Jorgensen - Well, that is a good question and I think you will like the answer.
I needed to be able to look after my folks a bit more so I retired from GM after 31 pretty productive years. But I did not want to just leave that part of my life behind, so I started a consulting business - Hyrax intercontinental LLC - that offers energy, innovation and imagery services.
The really beautiful thing about being retired but still working is I do not need any particular work and indeed I prefer not to exceed 1/3 time; so, I can choose to only work with the best.
Nice, right? At the end of my time with GM, I was comparing ultracapacitors and the Skeleton ones kept showing better performance than the rest of the industry in pretty much every area so when I told Taavi I would be retiring but consulting and he seemed interested in having me consult, well it was an easy choice.
In the view of the recent closure of a lot of GM plant and the termination of the Volt program, what are your feelings? - Do you think the mainstream US car producers have turned their backs to EV and PHEV involvement leaving the field wide open for Toyota, Hyundai, Kia, and a certain US disrupter in the electric car industry?
Dr. Jorgensen :
I was sad to hear it is the end of the line for the latest generation Volts.
In some regards the Volts did their job, getting people to feel confident in electric vehicles, and GM has at the same time developed a solid supply chain for electrified vehicles and gotten to second and third generation control and implementation strategies.
While there is still a need for PHEVs in my opinion -since charging networks are not widespread in some areas- GM tends to look forward and I imagine ending the Volt next year allows them to focus resources on future vehicles.
I remain confident that GM will keep producing electric vehicles because they are a world company and there are still many markets that value fuel efficiency and low or zero emissions. A variety of fuel-efficient vehicles and full-electric vehicles will be developed to capture those markets.
We liked our own Volt very much and it will come off lease soon, so we need to decide if we buy it, get a new lease on one of the last of the Volts before they stop production, or maybe buy a Bolt (all electric). No real idea which way we will go when the time comes.
Hold on to it, Scott! The Volts and Amperas are already classic cars!
From GM to GM, Scott is helping the World save a lot of automotive energy at Skeleton.