Skeleton Management Profiles: Maris Kadakas – Sculptor of Careers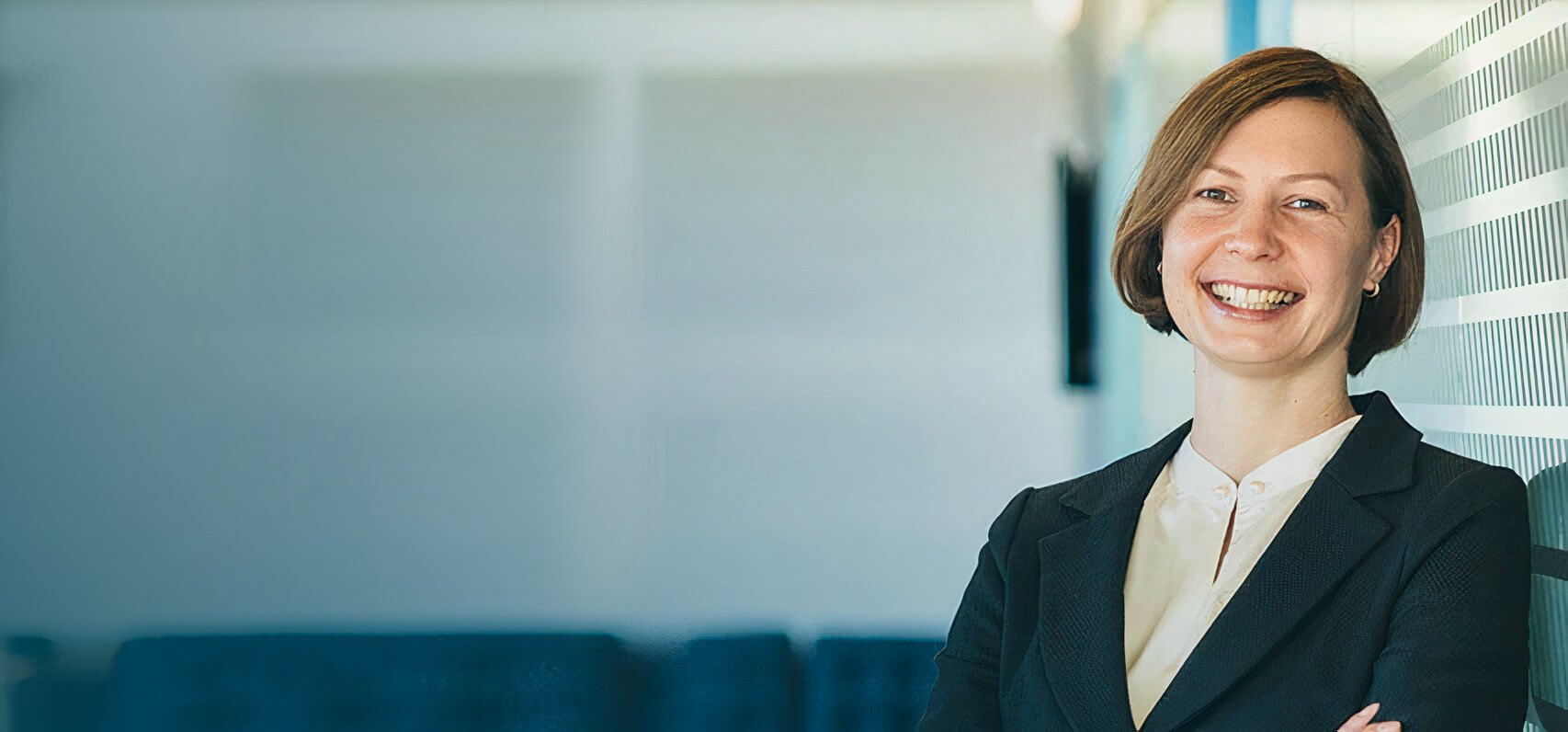 This week on our Skeleton Management Profiles series the spotlight falls on Maris Kadakas, Skeleton's Human Resources Manager. Throughout her career and even before it really started, Maris Kadakas felt a calling to work with people and help them grow as individuals. She is passionate about finding the right individuals for the right positions and seeing those people thrive in their jobs.
Even before she had set upon the path that would eventually lead her to a career in human resources, she was recruiting people for a student organization during her studies at Tallinn University of Technology, as we heard from Maris herself.
Could you tell us about your educational background and work history before joining Skeleton?
I studied economics in Tallinn University of Technology (TUT) and later studied organizational behavior in Tallinn University. I've always had a passion to work with people, which was already evident during my studies in TUT, when I found myself recruiting for a student organization. Although HR and recruiting was my first love, I had studied economics and I wanted to try that out too.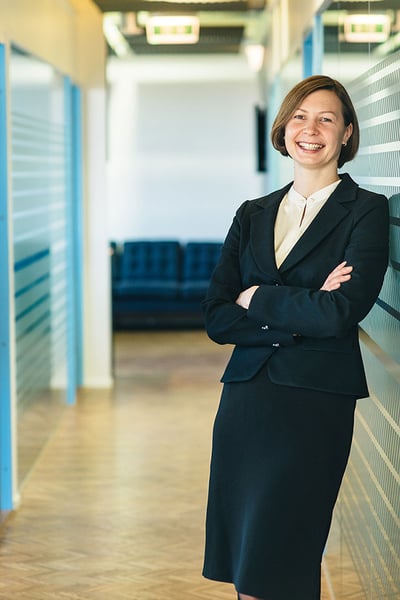 I took part in a student exchange program and spent seven months in Malaysia recruiting people for internships abroad. Eventually I organized myself to Indonesia, where I did my own internship working in a small village for three months helping local farmers figure out how to plan their activities so they could generate more income for their families. It was interesting seeing the local economy slowly transform from a planned economy to a form of free economy.
After coming back to Estonia I continued working for the student organization until I graduated. Next up for me was a leadership and management development program at Coca-Cola Company. As it often works with such programs, I had the possibility of working within various departments within the company, and production was the one that left the biggest impression on me. And then I knew that the technology and manufacturing industry is for me!
Although I loved Coca-Cola and the people there, I wanted to explore the world and myself a bit more before committing to one industry or company. Hence I decided to do one more volunteering round and investigated the teaching gene in me by teaching English to orphans in Costa Rica. It was an amazing experience that confirmed two things for me: I understood that teaching as a profession was not something I wanted to do as a career, but that I wanted to support people in discovering their potential and developing it.
Once I got back to Estonia, I became part of the team that started a non-profit education program called "Youth to School" as a part of the global "Teach For All" program. My role was to recruit the brightest graduates from universities to teach in schools for two years while developing their leadership skills. Starting the Estonian chapter of the organization was equivalent to working in a start-up. First there was an idea, followed by loads of work to be done, and now there are 10 cohorts of program graduates who are creating positive changes in the Estonian schools and education system.
Volunteering and non-profit life were exciting and taught me a lot, but it was time to get back to business and industry that I had developed a crush for in Coca-Cola. That lead me to a new job at Estonian Energy, or Enefit, as it's known outside of Estonia.
My first job was to promote engineering subjects to students and attract the best of them to work for Enefit. It was similar to what I had been doing at Youth to School, but in a business setting. After a while I was promoted to HR Business Partner to support the execution of the company's international technology development projects in Jordan, Germany, and the US.
Once again, everything had to be built from scratch, so it felt like working for three start-ups at one go, just this time within a large organization. I set up offices in each of the project countries, staffed them, and ensured the teams were connected to the headquarters in Estonia. With the main things on track, I was happy to take on group-wide projects such as employer branding and an engineers' development program. I enjoyed it a lot, as I got to work with extremely smart people full of drive to develop the company and oil shale industry. At one point, energy prices started to decline, which led to Enefit wanting to sell the development projects in Jordan and the US. That was the plan from the start, but it made me realize that I liked creating things more than tearing them apart.
That was what led me to Skeleton. Everything related to human resources is in my corner. A lot of effort goes to recruitment. During my time here the company has grown from 28 to 70 people, and the number keeps growing steadily. We still have room for some good people in R&D, production, sales, marketing, finance, the list goes on.
Every day is different. Yet they all have something in common – growth opportunities hidden in the form of challenges, excitement about an important breakthrough in R&D, new enthusiastic people joining the office, etc. For sure – boredom is not on the menu here.
What attracted you to work for Skeleton?
As I already mentioned, I wanted to work for a technology or manufacturing company that would be growing and ideally have an international dimension. Skeleton was a perfect match. In addition, energy storage is the other side of energy generation – the field I was working on at Enefit - so it was a great fit.
What's the best thing about working at Skeleton?
Work at Skeleton is very fast-paced. You think, you decide, and you execute. It all happens quickly and in short timeframes. We don't wait for things to happen or stuff to get done. You can decide yourself what needs to be done and get it done!
What's the most challenging part of your job?
We attract a lot of good people at Skeleton and I'm contacted all the time by great people who have developed an admiration for the company. The challenge comes as the organization grows and changes, and some people might not fit in anymore. Sometimes roles change and they might not be able or willing to adapt, and that is unfortunate. They came in, worked hard and gave a lot, but at some point the time might come to let go.
It's difficult to make people understand that it's completely okay to work for a year or two, and then move on to another opportunity. Even if a person is fantastic at what they do and a great fit in every way, the same company might not be the best fit for them two or three years down the line. Change is normal. People come, learn and experience tons, and then move on. It can be a mutually beneficial experience that will propel both the company and the person to new heights.
What would you say motivates you the most?
I love seeing that a person is happy in their job and hearing that from him / her, their colleagues and supervisors. It's easy to notice when people are thriving in their jobs, are in the so-called "flow" state. This gives me the energy to start hunting for the next "match" that usually takes considerable time and effort.
Where do you think Skeleton will have the biggest impact globally?
We are changing the global energy storage landscape. Directly through delivering good products to our customers, but also indirectly when we are educating the public about ultracapacitors in general - the potential amount of energy that can be saved by using these small energy storage items smartly. So, the more technology developers get inspiration from us to use ultracaps in their applications, the more energy is saved!
How do you define success for Skeleton?
We can consider ourselves successful when we are not just praised for being a start-up with a cool idea and lots of potential, but when we get great references from our customers, and they prefer us above our competition. When those customers really want to work with us and invest in our relationship, I think that could be a good measure of success.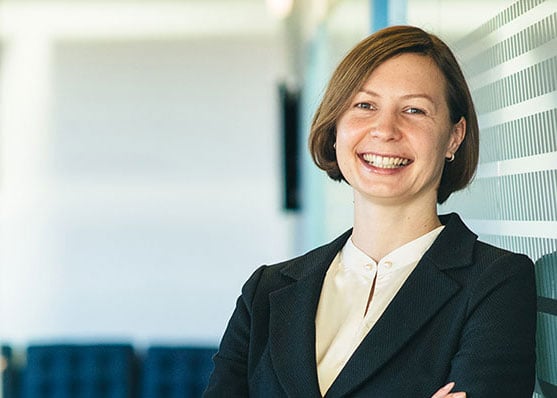 _____________________________________________________________________
Skeleton's management team is filled with highly-skilled professionals with varied backgrounds. Together they form the core of Skeleton Technologies, helping us grow to new heights by producing the best energy storage solutions in the world to meet our end-goal and vision: help people to save energy. If you're curious about life at Skeleton, check out our careers page and open positions!