SkelStart Engine Start Module 2.0 is the most powerful engine start module in the world. It's based on Skeleton Technologies industry-leading SkelCap ultracapacitors, which have the highest power and energy density on the market.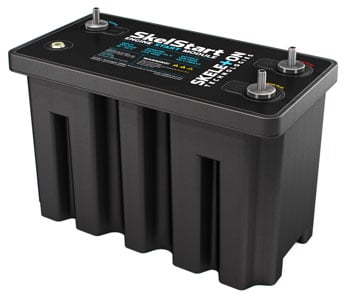 But why would you need an engine start module?
Batteries are the leading cause for engine starting problems, because of their short lifetime and vulnerability in extreme weather conditions. The high current peaks that starting an engine requires can also damage your batteries, especially if they are not fully charged.
If you want to be sure your engine will always crank, SkelStart Engine Start Module is the way to get it done.
SkelStart is installed between your vehicles batteries and starter, which means the starting power comes directly from the SkelStart, never from batteries. This prolongs your batteries' lifetime and protects them from the high current needed to crank the engine.
Ultracapacitors are not batteries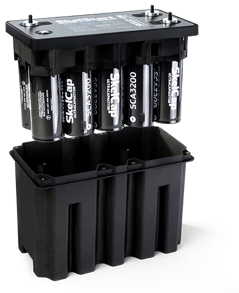 SkelStart ESM is based on ultracapacitor technology. Ultracapacitors are energy storage devices, just like batteries, but the base technology is very different.
Ultracapacitors store energy in an electric field, unlike batteries which use a chemical reaction. This means that ultracapacitors have far higher power than batteries, can last for more than 15 years, and charge and discharge in an instant. Ultracapacitors are also not sensitive to extremely cold or warm temperatures in the same way as batteries are. You can start your engine even at -40°C/°F with SkelStart.
SkelStart ESM 2.0 is great for trucks, but it also works perfectly with boats, yachts, mining equipment, forestry and agricultural machinery, and other heavy machinery. Contact us now to hear more.
---