SkelStart Engine Start Module
The most powerful


module for reliable
engine starting

Eliminate down time and forget about battery problems - The SkelStart Engine Start Module will crank your engine reliably even at -40°C/F
What is SkelStart?
Your batteries have to power the lights, the A/C, the lift gate, and all electronics in your vehicle. All this on top of having to crank the engine, which requires high current and decreases the lifetime of your batteries.
Experience the unparalleled power of the SkelStart Engine Start Module - a cutting-edge supercapacitor module that guarantees flawless ignition for your diesel engine, time after time.
Harness its exceptional reliability, 15+ year lifespan, and unwavering performance across all temperature extremes - redefine the future of engine starting today.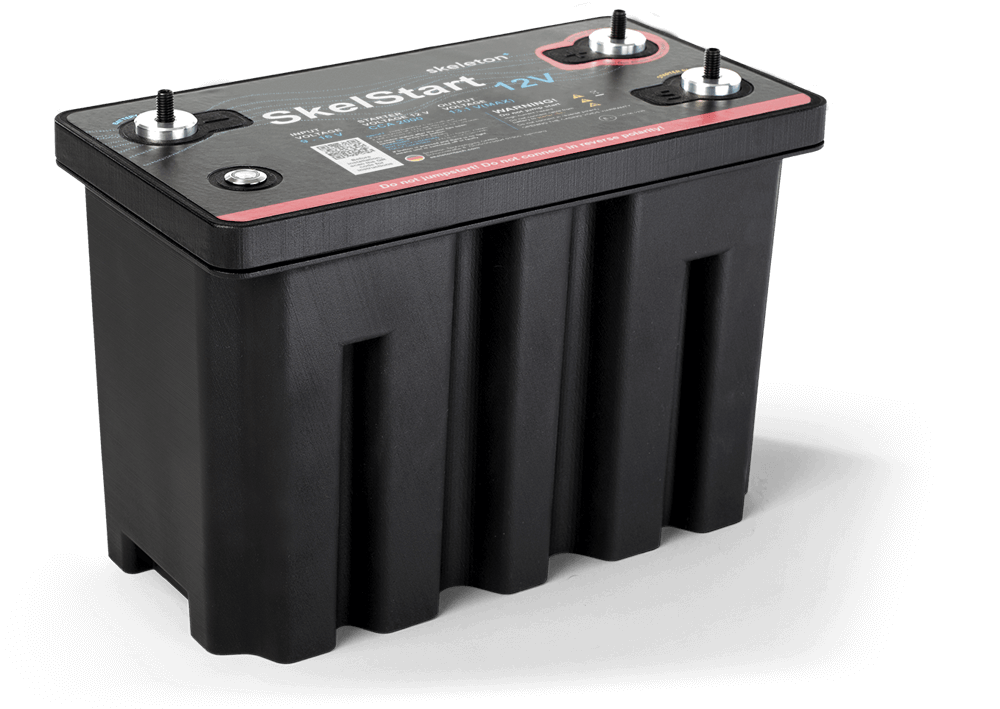 "The high quality of both our supercapacitor modules and our service is why our customers trust us."
SkelStart Engine Start Module 12V
Supercharge your engine starting: empower your truck to thrive in all weather conditions
The SkelStart Engine Start Module - a global leader in engine starting solutions, powered by Skeleton's groundbreaking SkelCap supercapacitors, delivering unparalleled performance.
Conventional batteries often fail in engine starting, hindered by their limited lifespan and vulnerability to extreme climates. SkelStart revolutionizes this crucial process, safeguarding the battery while extending its longevity. With an impressive operating temperature range of -40°C to +65°C (-40°F to +149°F), SkelStart is the ideal choice for buses, trucks, rail, and heavy equipment, ensuring seamless engine ignition across industries.
Main parameters
12 V / 2000 CCA*
Dimensions (L x W x H):

328 x 171 x 241 (mm)

Weight:

8.5 kg

Working temp.:

-40ºC to + 65ºC (batteries: -10ºC)
Vibration and shock resistant
Fully charged in 20 minutes (from empty state)
* Based on 1s ESR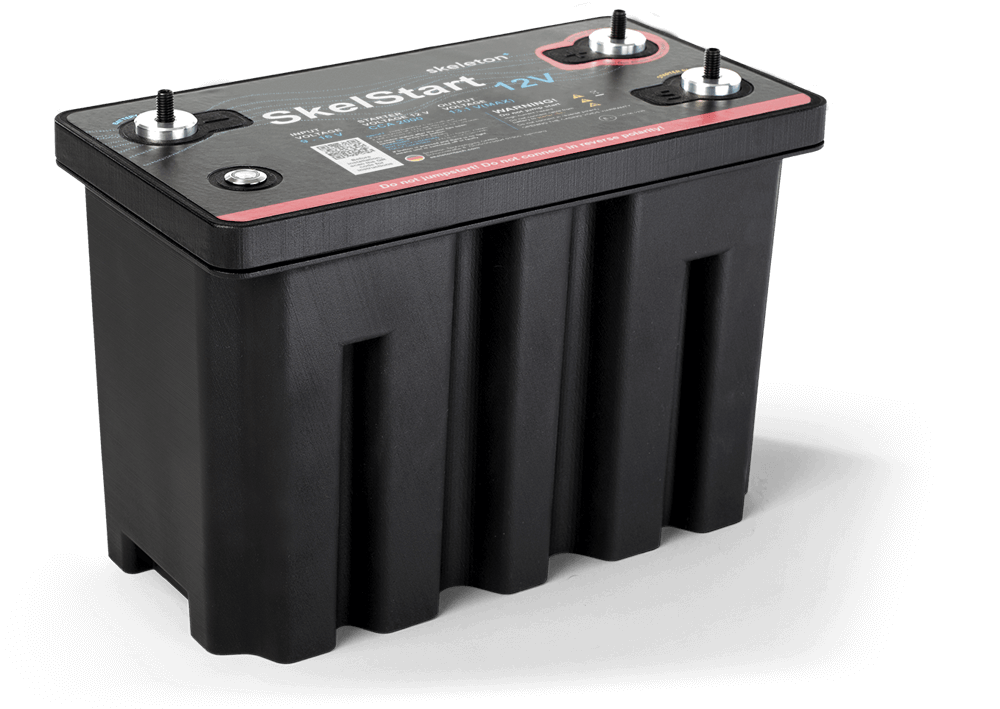 Let's talk
Get in touch with me to discuss your energy storage needs.
Send Us a Message
Please fill in the form to the best of your knowledge, and our team we will do their best to provide you with suitable ultracapacitor energy storage for your needs.
Unfortunately, we can't service private customers - thank you for understanding. If you are curious about using ultracapacitors at home, please have a look at our blog post Ultracapacitors vs. Batteries for more information.