Transportation applications
Powering
transportation applications
for a
net-zero

future.

Supercapacitors and superbatteries allow us to have transportation applications that not only provide improved fuel efficiency, but also significant savings in terms of both time and money.
Increased fuel efficiency, significant savings & decreased carbon emissions
Supercapacitors and BuperBatteries are revolutionizing the transportation industry! Through these more efficient sources of energy, transportation vehicles have become much more fuel-efficient, saving transportation companies money as well as having a positive impact on the environment. This area of super transportation has also decreased carbon emissions by a significant amount, leading to improvements in air quality and climate change. The use of supercapacitors and SuperBatteries in transportation applications is inspiring because they can increase efficiency while decreasing costs and pollution.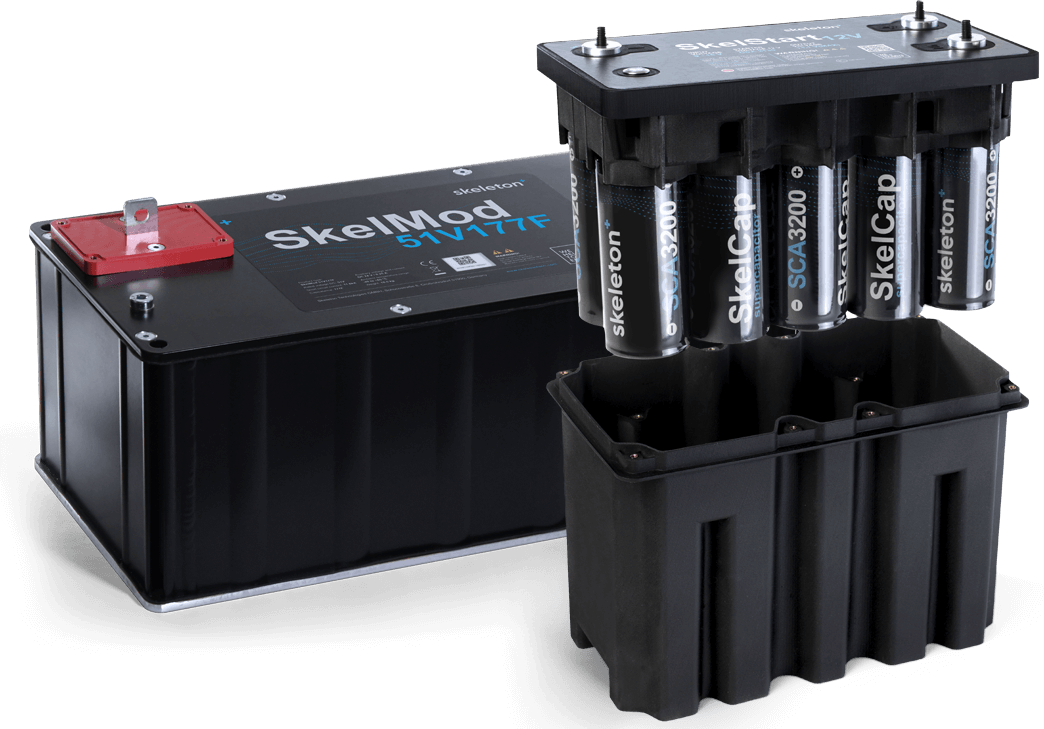 Energy storage solutions
for transportation applications
Rail & Tram
Supercapacitors have the potential to revolutionize rail systems all over the world! Our advanced technology at Skeleton Technologies can reduce costs and CO2 emissions, leading to great energy savings and dynamism on rail networks. With our groundbreaking supercapacitor and superbattery solutions, we can bring rail systems into a new era of efficiency. Our technology provides excellent voltage stabilization while greatly advancing locomotive engine starting technologies and significantly improving the performance of light rail vehicles. Welcome to the future of rail - explore today all that Skeleton's supercapacitors could do for your rail system!
Truck
The trucking industry is fleetingly embracing an exciting new technology: supercapacitors. Used for years for heavy transportation, these green-friendly superbatteries are helping truckers across the globe reduce their fuel consumption and emissions emissions, while ensuring truck engines can start reliably in even the coldest temperatures. What's more, advanced Kinetic Energy Recovery Systems further augment truckers efficiency and sustainability by capturing energy from braking that can be reused. By switching to supercapacitors, truckers are both reducing their environmental impact and saving on costs - ultimately setting trucking up for a brighter future!
Bus
The bus industry has the potential to be revolutionized by supercapacitors and superbatteries. These new technologies allow bus operators to drastically reduce their carbon dioxide and nitrogen oxide emissions, as well as create a quieter, more comfortable bus passenger experience in urban areas. The impact of diesel engines is extensive—from the large turbos required for energy output, to the ever-growing necessity for increased maintenance from numerous electronic and pneumatic devices fitted in bus cabins. As bus manufacturers continue to strive for zero-emission public transport solutions, the introduction of cutting-edge supercapacitors and superbatteries is invigoratingly game-changing for the industry.
Heavy Equipment
Companies across the globe are embracing the latest advances in fuel efficiency for their heavy equipment. In an industry as difficult and punishing on both man and machine as construction, mining, road building or crushing—where dust and dirt may be ever present—heavy machinery must also be able to last under punishing temperatures. Thankfully, modern advancements have been made in recent years to increase the reliability and durability of equipment with the use of supercapacitors and SuperBatteries. With this technology, businesses can ensure their heavy machinery is equipped to handle any weather conditions - no matter how extreme - so that they end every job feeling confident that their workforce and products are safer, more reliable, and more efficient than ever before.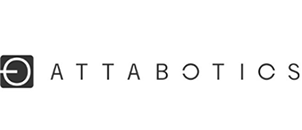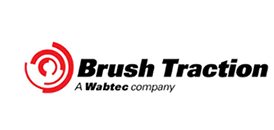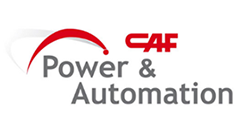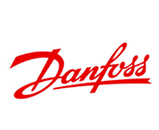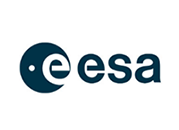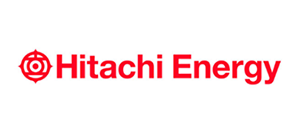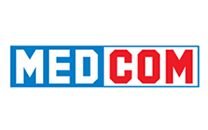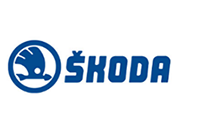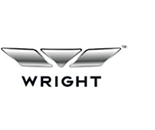 "Skeleton is solving today's challenges in low voltage architectures, and supporting the transition to a sustainable, high performance, and safe powertrain."

Get in touch
We can help you to find the best solution for your needs
Please fill in the form below and our team will get in touch with you to discuss your needs in more detail.
Unfortunately, we can't service private customers - thank you for understanding. If you are curious about using ultracapacitors at home, please have a look at our blog post Ultracapacitors vs. Batteries for more information.
TRUSTED BY




Enter your information below for our team to contact you.