Gallery: construction of our Leipzig superfactory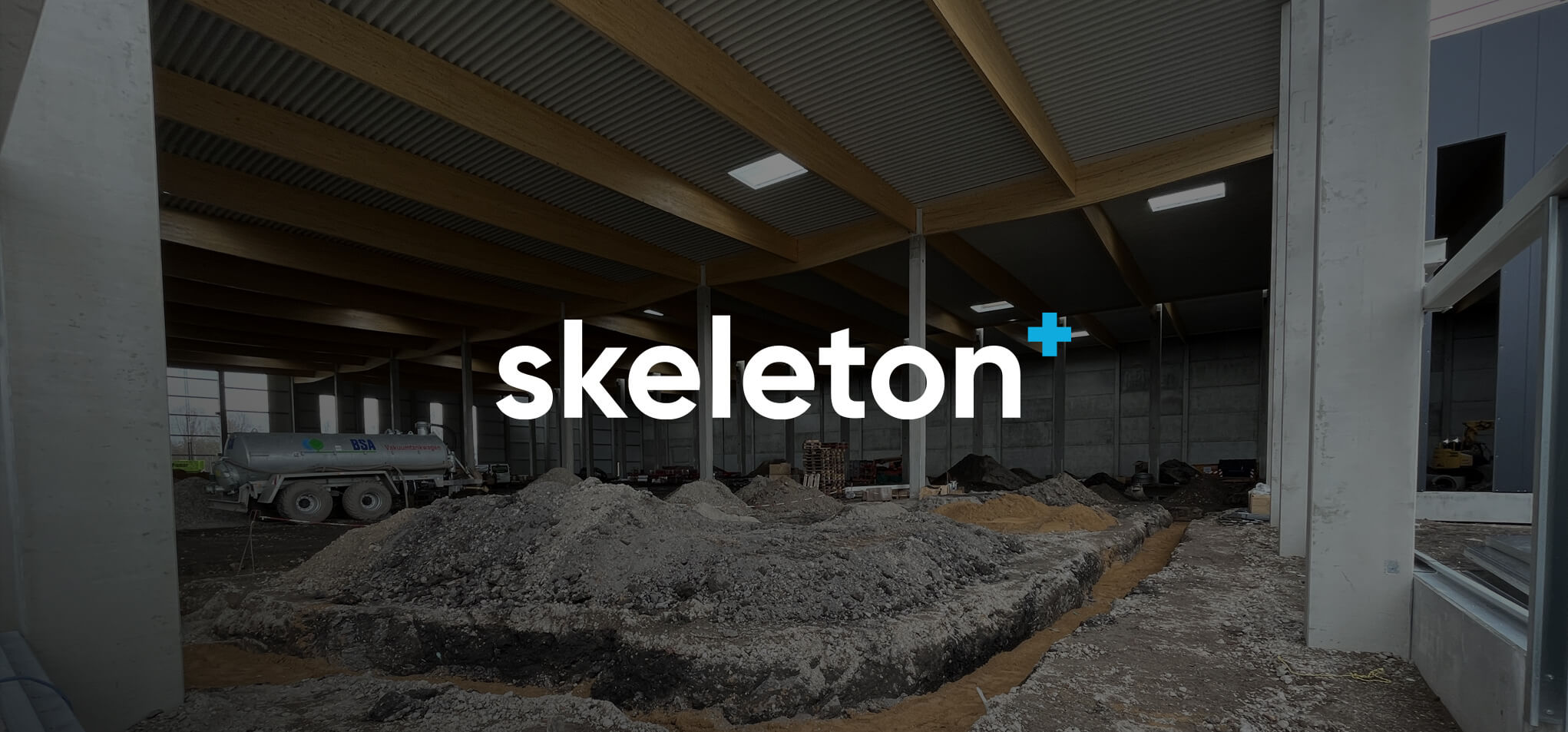 Skeleton's new Leipzig Superfactory is progressing fast with 90% of the building's "skin and skeleton" (pun intended 😊) ready. With 20 000 sqm and a highly automated mass production line, it will be the most modern supercapacitor factory in the world. The site is scheduled to start manufacturing in 2024 and produce up to twelve million cells a year.
Having a minimal carbon footprint is important for us and we're happy to collaborate with an environmentally conscious developer – ecoPARKS – who is set to prove that it is possible to combine economy and ecology. EcoPARKS want to define a new standard in the market and aim to keep the ecological footprint of a property as low as possible. The superfactory will meet highest environmental standards based on circular economy, energy efficiency and generation of renewable energy for local consumption.
For example, the whole roof will be covered with a photovoltaic system delivering up to 3 MW. Heat pumps will be installed for temperature conditioning. Smart building management system will be implemented to optimize energy consumption throughout the plant operation.
Similar to our own energy storage products that are capable of capturing energy that would be otherwise wasted (ElevatorKERS, 51V SkelMod etc) we're looking into ways how to reuse energy produced in the manufacturing process itself, i.e how to best use residual heat from the electrode coating line.
The new superfactory is located in Markranstädt in the Leipzig district in Saxony just 40 km away from Bitterfeld-Wolfen where we develop and produce our patented raw material Curved Graphene.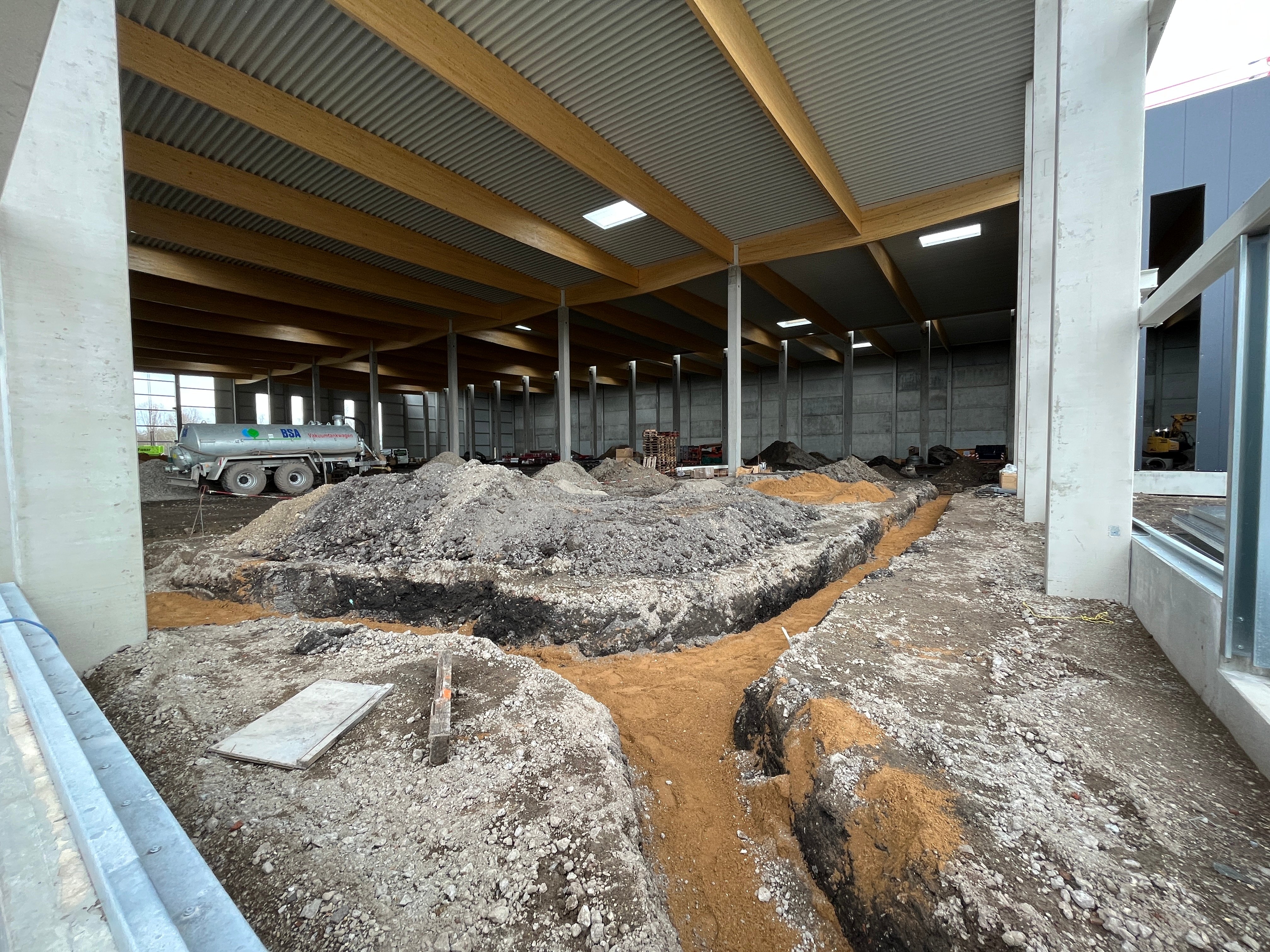 Finalizing groundworks and making preparations for the industrial floor in our production unit.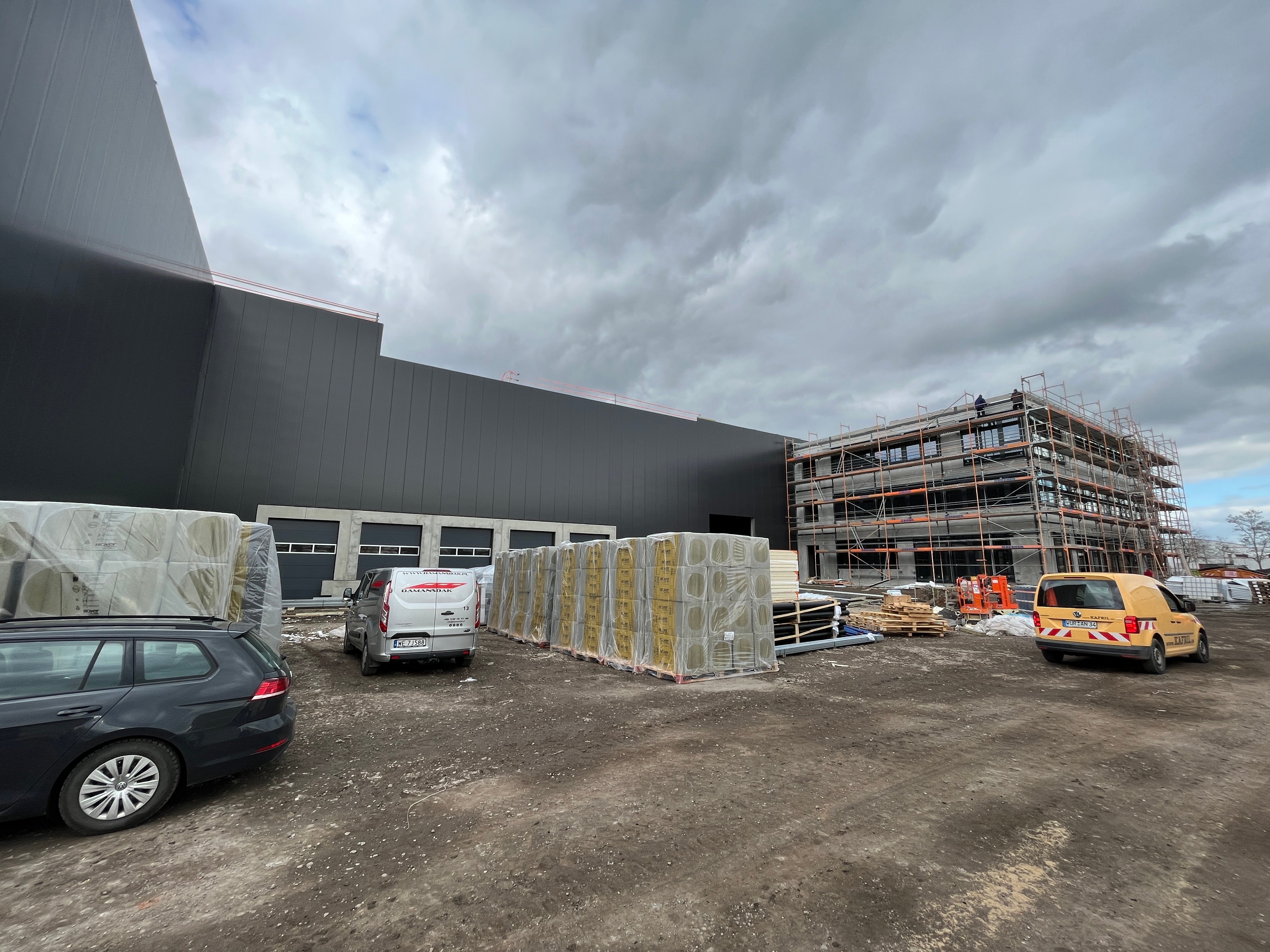 Hall fronts are finalized. Construction on the three-story office building is still ongoing. Those exteriors will include wooden panelling.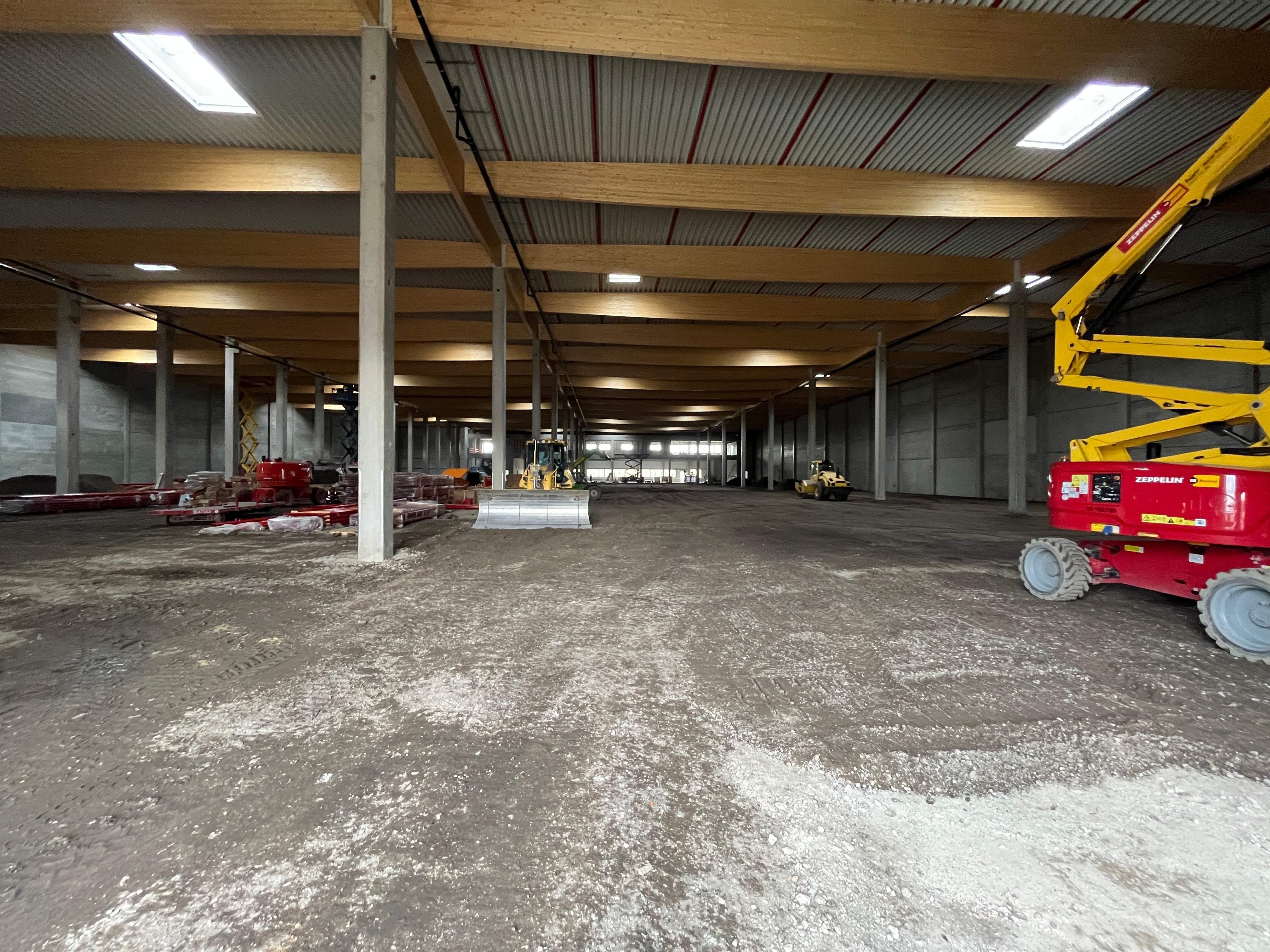 Production hall. Next big milestone is pouring the industrial concrete floor.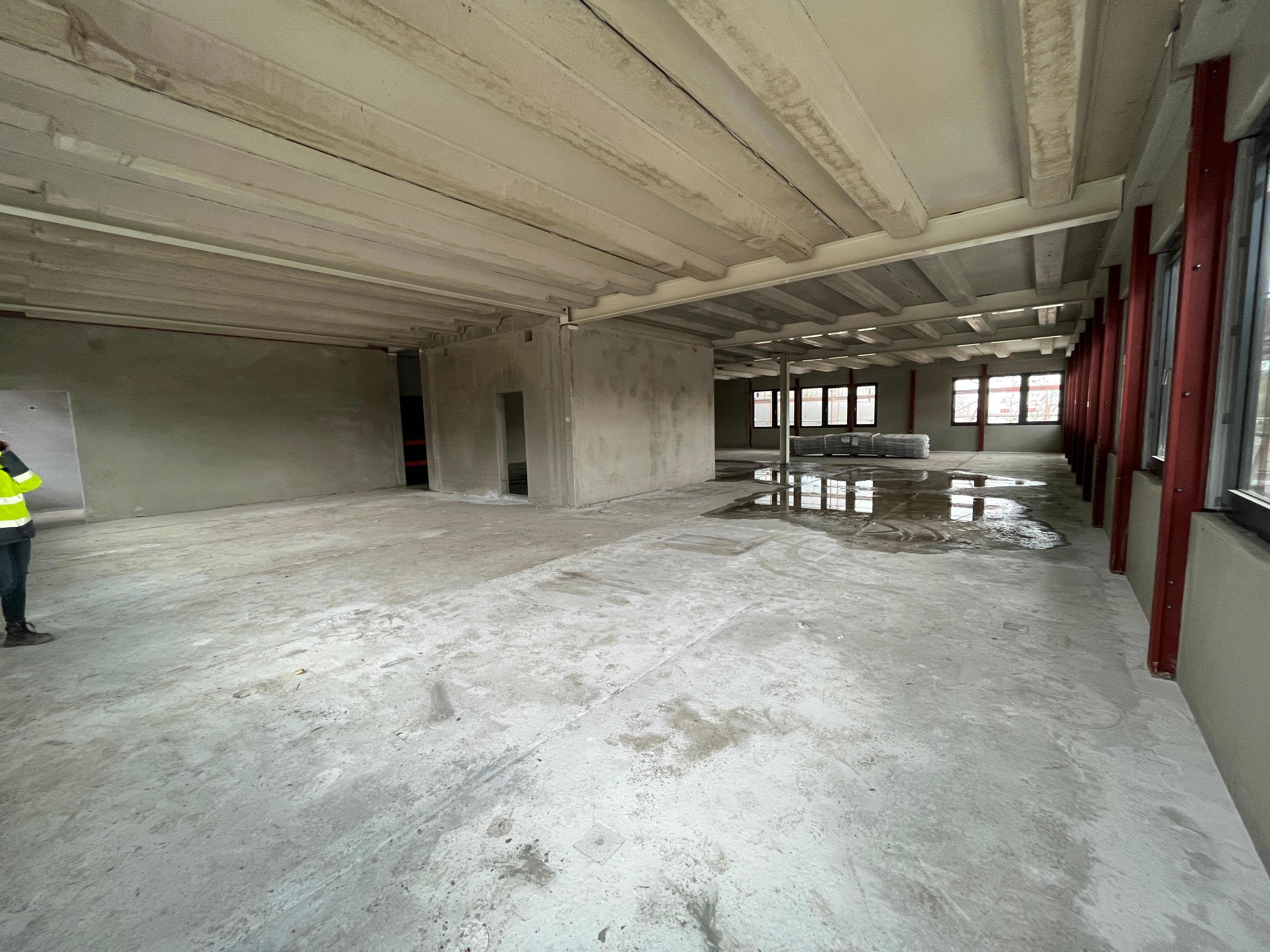 Inside view of the raw office space.
Rear end of the manufacturing hall has an elevated roof to fit tall electrode coating equipment.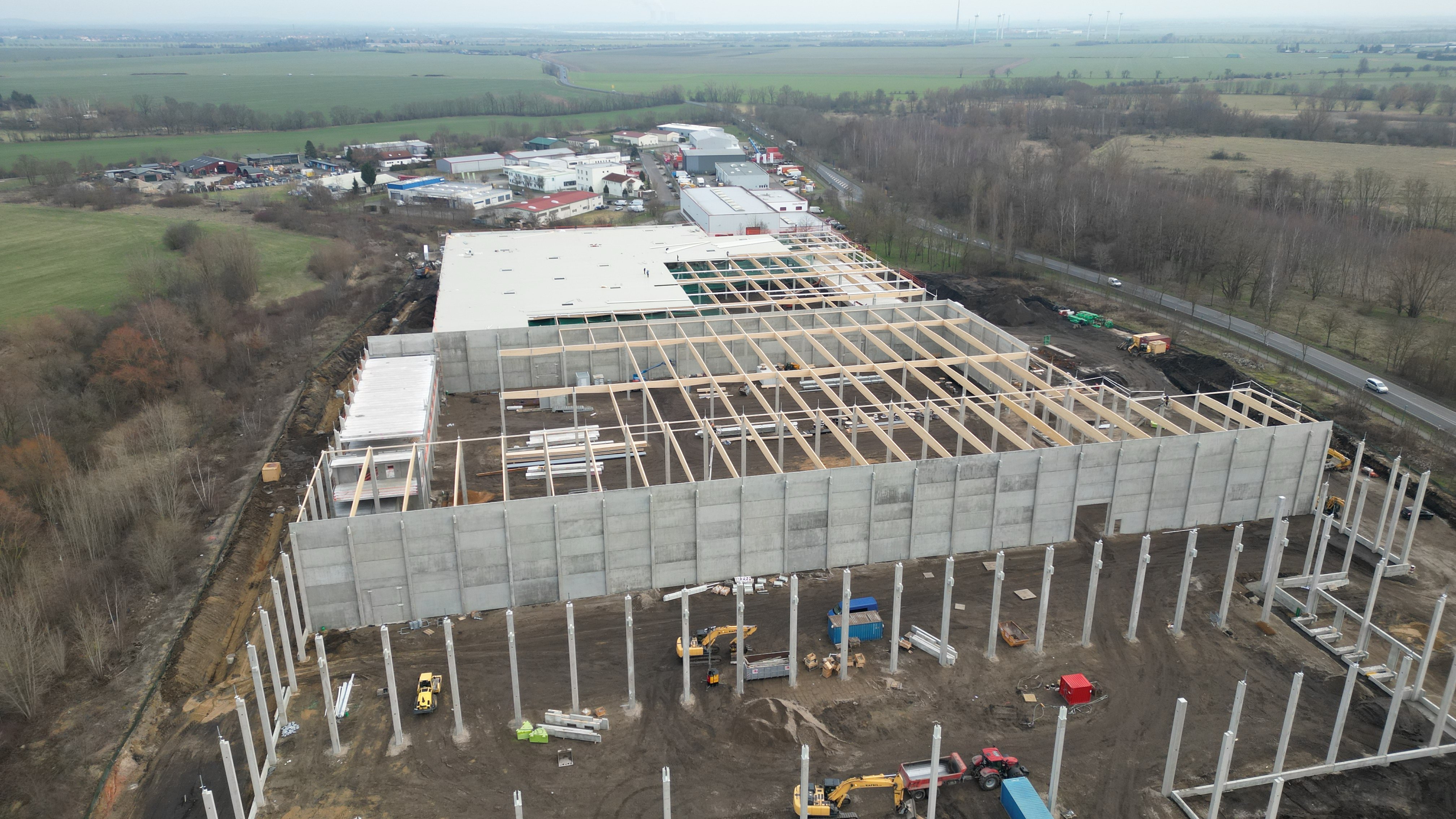 An earlier bird's-eye view. (Photo by ecopPARKS).