Today, Skeleton's Head of Cell Development Dr. Sebastian Pohlmann is invited to speak at Energy Storage Event 2020 in Vianen, a conference organized by FHI, the Dutch Federation of Technology Branches.
FHI represents technology companies that are active in the Dutch market as providers of industrial electronics, industrial, building and medical automation technology. It is the second edition of Energy Storage Event and the conference is going to explore the future of energy storage. Sebastian's session is titled "Ultracapacitors versus batteries" and will highlight some of the comparative advantages of ultracapacitors as the key enabling technology for an all-electric future.
Right now, ultracapacitors are in the same situation as lithium batteries were in 1999. The main challenge for the uptake of ultracapacitors in many industries is the lack of awareness regarding their usage and benefits. Some sectors do not know yet that ultracapacitors can be either more convenient and suitable than batteries for the applications they need or a good complement. With environment-friendliness and energy efficiency and storage being now a priority, this awareness is however considerably growing.
Ultracapacitors help save energy in all the major industries which are going to have to achieve energy transition. Energy efficiency is crucial. The widespread adoption of energy efficiency measures could reduce industrial energy use by over 25%. This potential is a significant reduction of 8% in the global energy use and 12.4% reduction in global CO2 emissions. It's therefore good for the environment but it also saves a lot of money.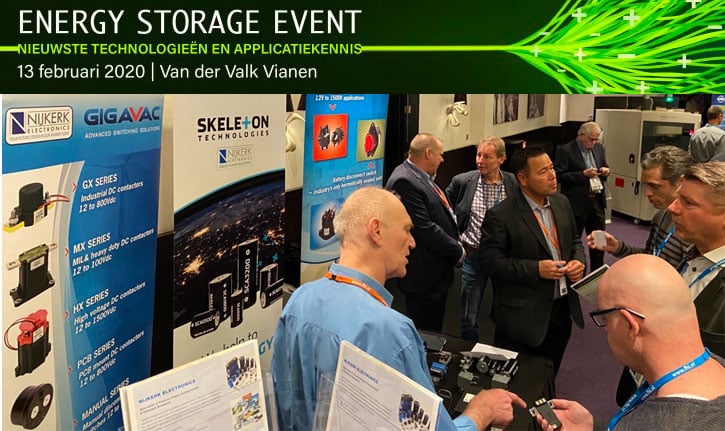 Ultracapacitors have several advances over batteries: practically instant charging and discharging, efficient operation in extreme temperatures, extremely high power, high reliability, and safety. The difference comes from the fact that ultracapacitors store energy in an electric field, rather than in a chemical reaction, like batteries. This is also the reason for the difference in lifetime - ultracapacitors work for 15+ years without maintenance.
Ultracapacitors have very little internal resistance (down to 0,12 mΩ), allowing them to work at close to 100% efficiency. They are also significantly lighter than batteries and generally don't contain harmful chemicals or toxic metals. However, batteries and ultracapacitors are also complementary technologies: batteries provide energy for the long term while ultracapacitors provide the fast reaction and high power.
Other speakers at Energy Storage Event include Mark Bolech from TNO, Henry Lootens from DC Foundation Netherlands and Aswin Linden, CTO of Heliox.