On the 11th of December, European Commission President Ursula von der Leyen announced the European Green Deal, outlining the goals and objectives for the European Union to achieve a climate neutral economy by 2050.
The objectives of the European Green Deal, listed below, align well with what Skeleton Technologies is working to achieve by helping companies to save energy:
Become climate-neutral by 2050
Protect human life, animals and plants by cutting pollution
Help companies become world leaders in clean products and technologies
Help ensure a just and inclusive transition
The industries with the biggest impact on the Green Deal - energy production & grid, industrial manufacturing, and mobility - are the key industries also for Skeleton Technologies' efforts in electrification.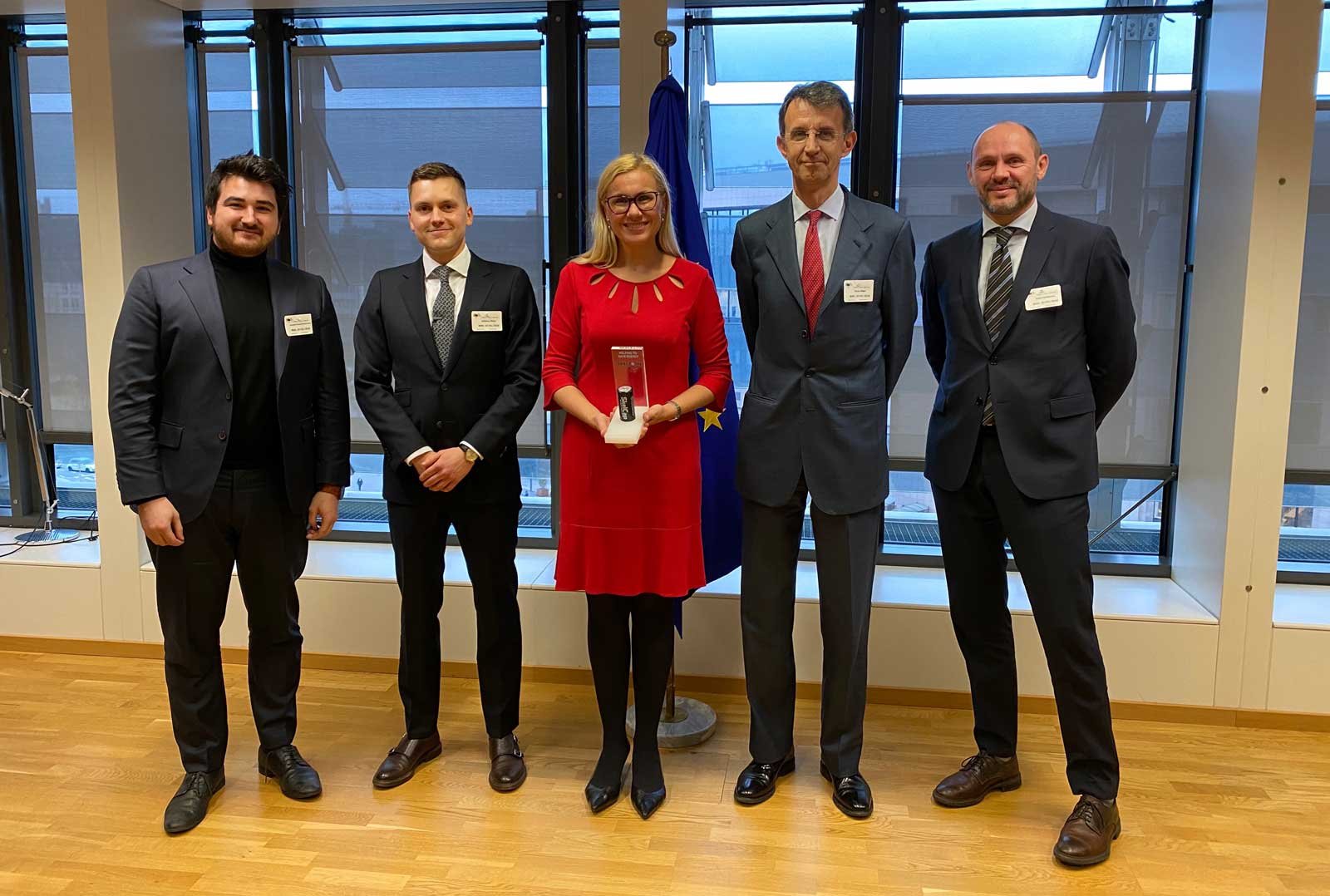 Arnaud Castaignet, our Head of Communications and Policy, and Oliver Ahlberg, our Chairman of the Board met with Kadri Simson, European Commissioner for Energy, Diego Pavia, CEO of InnoEnergy, and Guillaume Gillet, European Affairs Director of InnoEnergy in Brussels on the 7th of January to discuss the European Green Deal and how companies like Skeleton Technologies can push the European Union towards a climate-neutral future.
The team had the opportunity to introduce Skeleton Technologies and its market traction, shared ideas on how to facilitate the emergence of European champions, and highlighted the importance of energy-efficiency and storage in transport systems.
Our partner EIT InnoEnergy, a European Public Private Partnership dedicated since 2010 to boosting sustainable energy innovations, also discussed how it can contribute to the implementation of the EU Green Deal.