Flying Whales & Skeleton partner to develop large capacity airships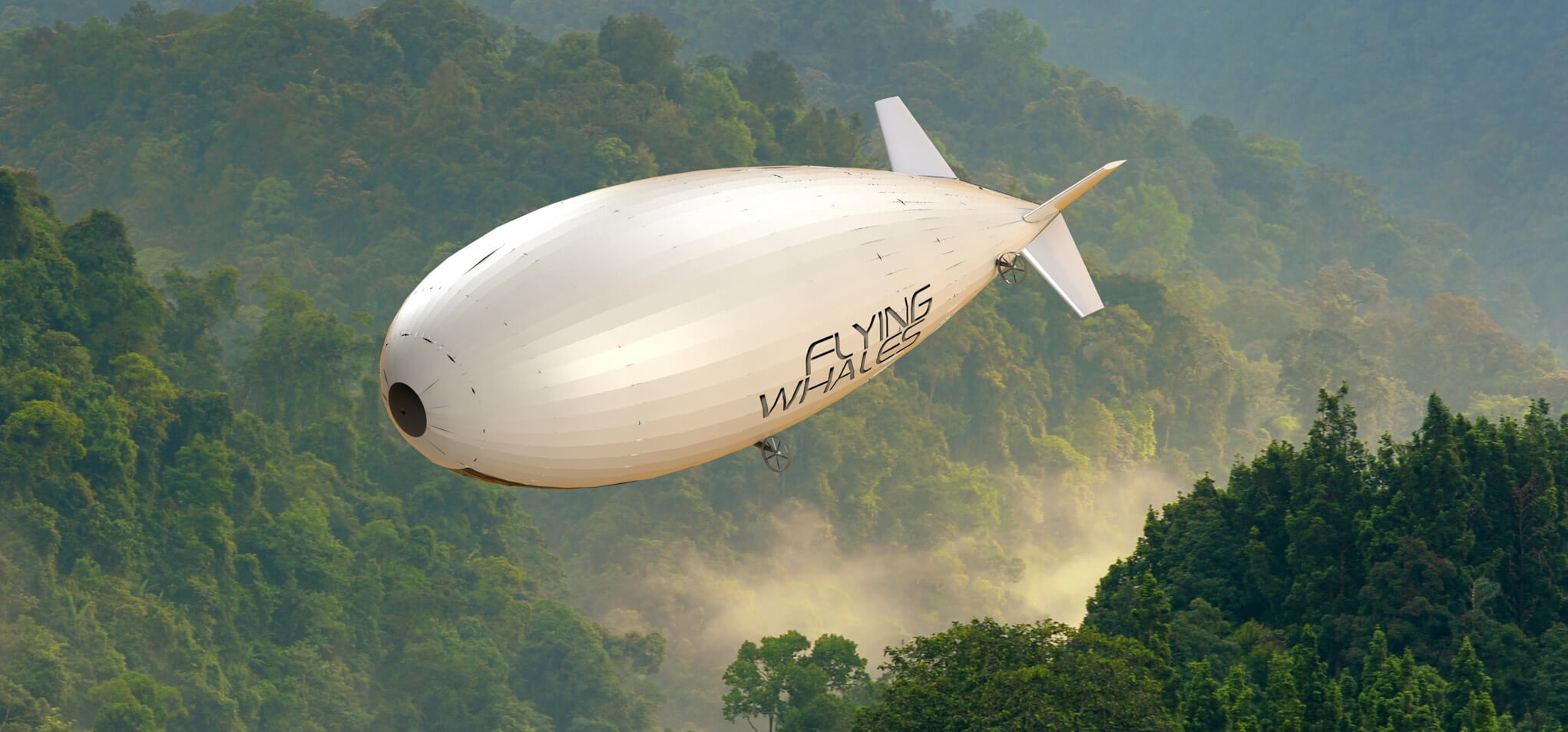 A new European partnership will ensure that graphene ultracapacitor technology powers the next generation of large, heavy-lift airships for industrial applications in China and France.
Europe's leading ultracapacitor manufacturer Skeleton Technologies will join French firm Flying Whales' programme to build a 60-ton Large Capacity Airship, or LCA60T, for the global transport market.
The main advantage of the LCA60T will be its ability to transport heavy and oversized cargo of up to 60 tons either in its 75m-long hold or underslung, at speeds of 100 km/h, with a range of several thousand kilometers per day.
The helium-filled, rigid-structure airship will be capable of winching to pick up and unload cargo while hovering, at a fraction of the cost of a heavy-lift helicopter, and for much heavier loads. Without the need to make conventional takeoffs and landings, energy consumption via its hybrid electric propulsion system will be low.
Skeleton Technologies will join the programme to help design and build hybrid propulsion for the LCA60T's electric power systems. Average operational power is expected to be approximately 1.5 MW with the company's graphene-based ultracapacitors assisting to cover the additional 2 MW peaks for hovering, lifting, and stabilisation in reasonable and turbulent environments.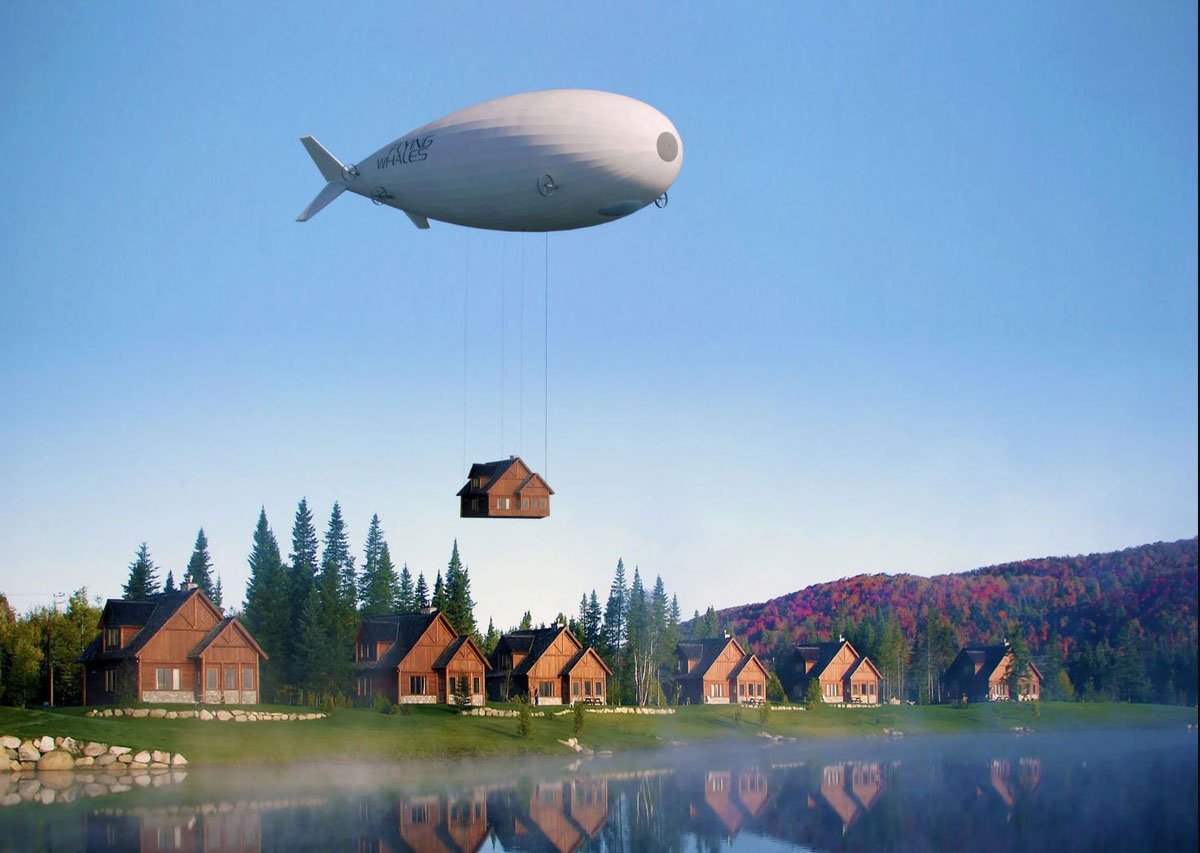 Flying Whales CEO Sébastien Bougon said of the programme:
"A key advantage of the LCA60T is that it will not require an airport or any kind of runway to operate, opening up new markets across the world for industries that require heavy-lift or oversize cargo options, across terrain lacking in infrastructure.
We're designing the LCA60T to transport logging timber from remote locations, but that also means being able to deliver large items like wind turbines or electricity pylons in one piece to the side of a mountain, for example. It could also move prefabricated houses or building modules across undeveloped terrain or transport large aircraft components from one supply chain location to the next.
The airship's hybrid electric power propulsion delivers a minimal environmental footprint at a fraction of the cost of current solutions, if such solutions even exist."
Skeleton Technologies CEO and co-founder Taavi Madiberk commented:
"Our ultracapacitor technology driving the airships' electric power systems will ensure maneuverability and control, such as vertical takeoff and landing ability, which will be vital for heavy-lift industrial applications.
The large capacity airship programme is initially focused on addressing the specific industrial requirements for the timber industry in France, but it also has the potential to connect landlocked regions across the world to the global economy.
Airship technology has the potential to be a game changer, assisting economic development for industries constrained by a lack of infrastructure in a carbon-constrained world."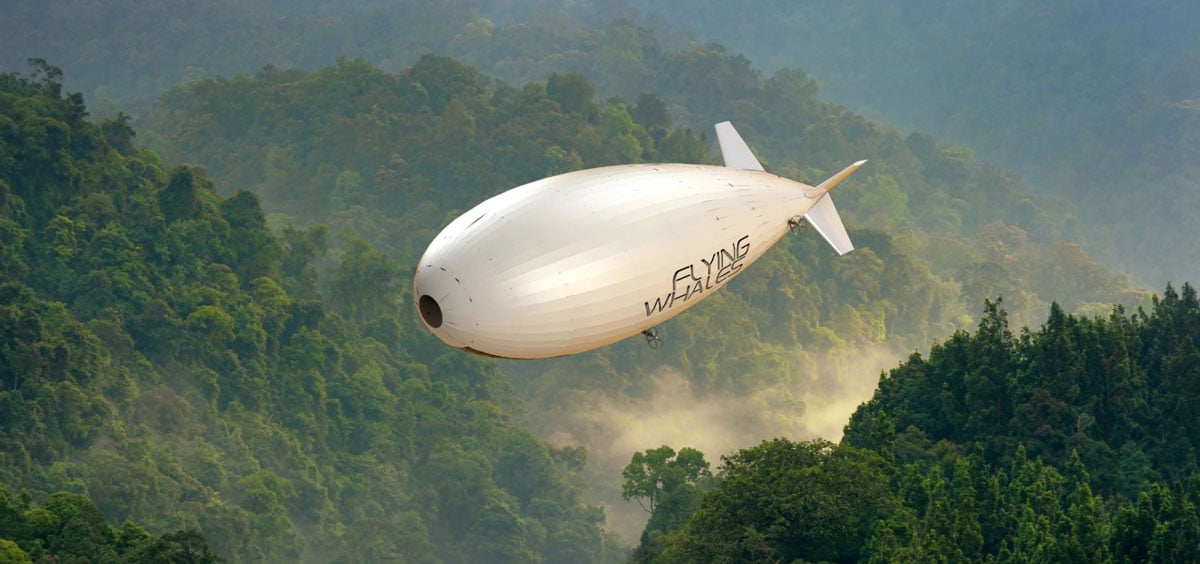 The programme is part of the French Government's "Nouvelle France Industrielle" plans for future transport, with the country's forestry agency highlighting the need for LCA60T to extract timber cargo.
Last year Chinese Prime Minister Li Keqiang and French Prime Minister Manuel Valls oversaw the signing of a cooperation and investment framework agreement between Flying Whales and the China Aviation Industry General Aircraft (AVIC General) company, which is to become a Flying Whales significant shareholder.
Mr Bougon says that other potential applications could improve freight and logistics in remote areas in parts of Africa where business development is hindered by a lack of transport infrastructure, including shipments of humanitarian aid or other urgent supplies. For that purpose Morocco will become the "third parent country" of Flying Whales.
The international shareholding company is leading a consortium of about 30 companies and labs to cover the research and development, engineering, industrialisation and manufacturing phases of the programme.