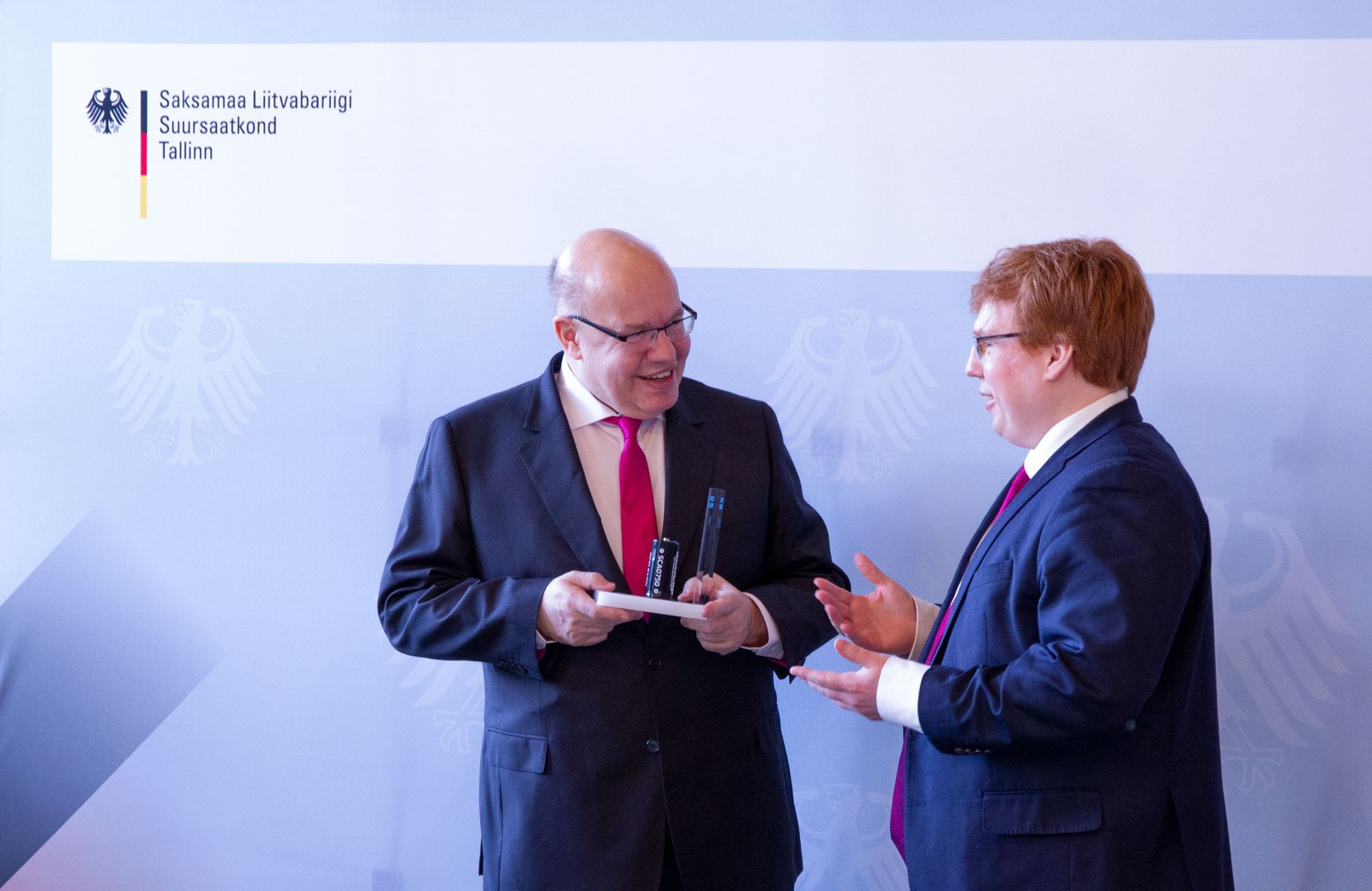 Our CEO Taavi Madiberk discusses about Estonian-German cooperation with Mr. Peter Altmaier, the German Federal Minister for Economic Affairs and Energy
This morning, our CEO Taavi Madiberk was invited alongside 8 other Estonian entrepreneurs and the German-Estonian Chamber of Commerce to meet with Mr. Peter Altmaier, the German Federal Minister for Economic Affairs and Energy in Tallinn. Prospects for Estonian-German cooperation, shortage of talents, industrial policies and the EU Green Deal were at the menu of this informal discussion.
One of the main goals of the visit of Peter Altmaier to Estonia was to promote the diplomatic agenda of the upcoming German Presidency of the Council of the European Union. Berlin will take over its rotating presidency in July with the EU Green Deal and the European Industrial Strategy among the top priorities.
As other officials visiting Tallinn, Mr. Altmaier had a glimpse into Estonia's digital society, which serves as an excellent model to follow for several EU Member States. The country's digital administration and startup ecosystem impact very positively Estonia's image abroad. Regarding environmental issues, both Estonia and Germany believe in the need for solutions allowing to meet climate targets and preserve the competitiveness of the economy at the same time.
Taavi showcased Skeleton Technologies as a great example of Estonian-German cooperation, combining the best of the two countries: Estonian software and German engineering. He also highlighted the benefits of this dual work culture: Estonia is results-oriented, while Germany is more process-oriented. These two qualities are very complementary and allow to achieve great things when put together.
Taavi advocated for the need to implement the right policies and framework to facilitate the emergence of European champions in the cleantech sector. He cited the example of Tesla to advocate for facilitating access to financing for green tech companies. Indeed, Tesla really started off thanks to a $465 million government green energy loan provided in 2010 to develop its electric cars. To put this into perspective – after receiving the loan, they raised only $220 million from their IPO. With help from the loan, Tesla built out its production facility in Fremont, California, and launched the Model S sedan in 2012. Tesla's market value is now more than Ford and GM combined.
Peter Altmaier has been the driving force behind Germany's National Industry Strategy 2030 and EUBatIn and fully supports the development of a strong pan-European battery industry with a European value chain to capture a new market worth 250B€/year in 2025. Skeleton is one of the few companies in Saxony that is going to actively take part in EuBatIn initiative.