Skeleton invited by EU Commissioner Mariya Gabriel to a stakeholder feedback event on the New European Innovation Agenda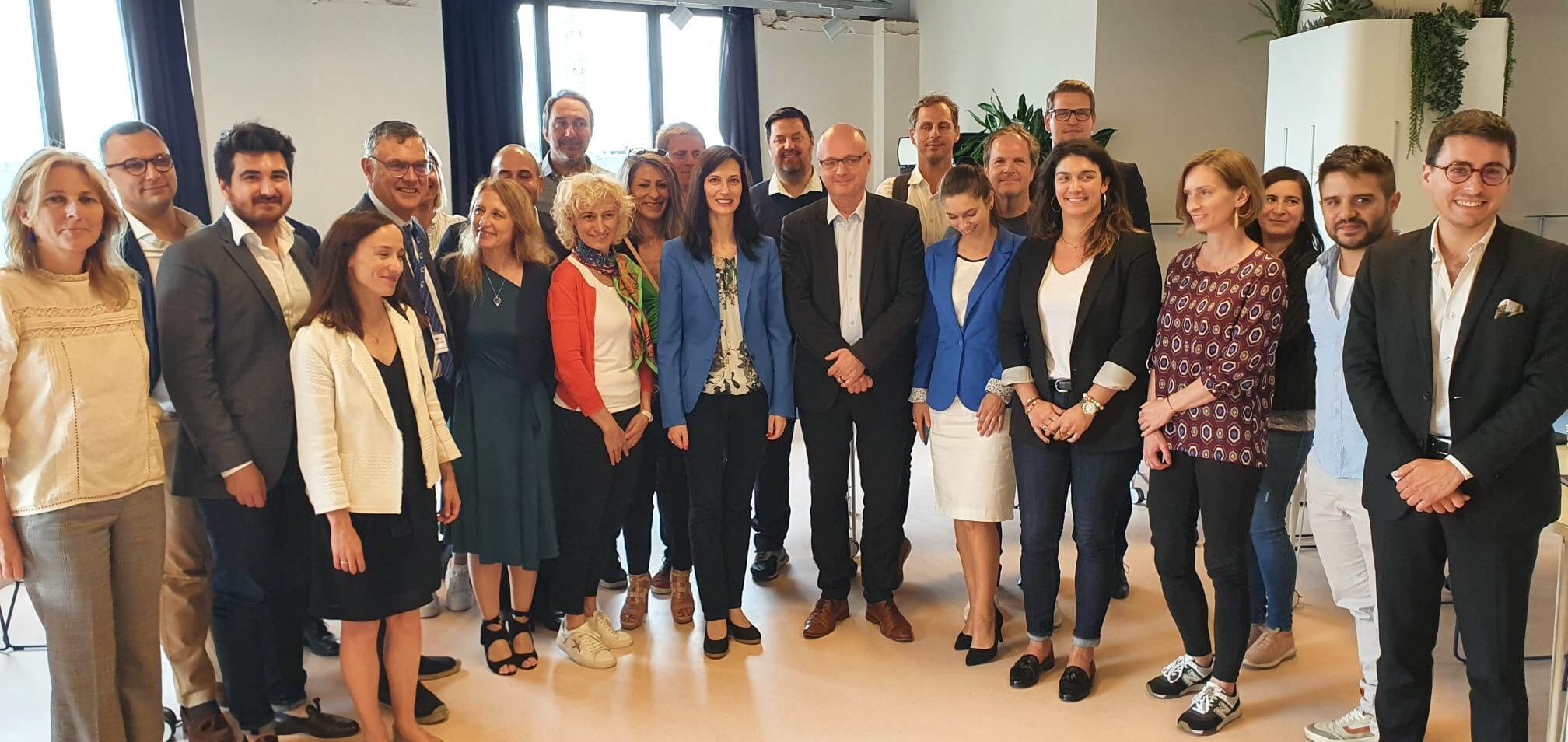 Early 2021, the European Commissioner for Innovation Mariya Gabriel engaged with innovation communities to prepare the New European Innovation Agenda (NEIA). This agenda aims to position Europe at the forefront of the new wave of deep tech innovation and start-ups. It will help Europe to develop new technologies to address the most pressing societal challenges, and to bring them on the market. To prepare it and gather input and insights from the innovation community, 4 stakeholder groups were formed: the Independent Ecosystem Leaders Group, the Female Founders Group, the Females in VCs Group, and the EU Unicorns Group, which Skeleton is part of.
On July 5th, the European Commission unveiled the NEIA, which sets out 25 dedicated actions focusing on five pillars:
Linking up innovation ecosystems;

Retaining talent;

Improving existing policies with a data-driven approach;

Amending risk-averse and fragmented regulatory frameworks;

Improving access to finance.
As a stakeholder, Skeleton was invited earlier this month by the European Startup Network in Brussels to provide Commissioner Gabriel with direct and genuine feedback, analyse the NEIA and discuss positive elements and possible gaps. together with other stakeholders from the 4 groups. Our Head of Government Affairs & Public Relations Arnaud Castaignet conveyed Skeleton's satisfaction to see several action items reflect the inputs provided within the EU Unicorns Group.

For instance, among others, we often pushed the idea Europe should provide a better environment for IPOs in Europe for deep-tech start-ups. In the NEIA, the Commission says it will propose a Listings Act in the second half of 2022, which will simplify and ease both initial and ongoing listing requirements for certain types of companies to reduce costs and increase legal certainty for issuers, while safeguarding investor protection and market integrity.

We had also called for a 'Scaled Up Public Procurement', arguing we need an innovation-oriented public sector procurement policy that would include a platform and substantial funding to buy early-stage innovations. The Commission will support the formation of an innovation procurement specialist advisory service, which will act as an intermediary between public procurers and innovative suppliers. The Commission will also support the creation of living labs and incubators to connect innovators and public administrators to provide innovative solutions in areas of public need. Further, the Commission will update its EU-wide benchmarking of national policy frameworks and investments on innovation procurement in Europe and assess take-up of the innovation partnership procedure within the procurement directive of 2014 alongside that on pre-commercial procurements, which fall outside of the procurement directives and international procurement agreements.
Another good example of the EU Unicorns Group's input taken into account is the group's 'Scaled Up IPCEI framework for deep tech' flagship.In the NEIA, the Commission announces it will continue to actively support Member States' collaboration in taking forward cross-border IPCEI under the State Aid Framework, to enable investment at scale in support of breakthrough innovations in key sectors and overcome market failures across the EU, including in less developed regions. To date, two IPCEIs in the battery value chain have enabled significant investment in research and innovation as well as in support of the first industrial deployments of new battery technologies. Skeleton is part of the EuBatIn IPCEI. Over EUR 6 billion of Member States' funding will unlock an additional EUR 14 billion in private investments. A second IPCEI in microelectronics will also be taken forward building on the success of the first, and the Commission will actively support ongoing efforts by Member States in the design of IPCEIs in the areas of health, cloud infrastructure and services, and hydrogen technologies and systems, with a view to completing the assessment of the first IPCEI on renewable and low carbon hydrogen in 2022. Further, as part of the RePowerEU Plan, the Commission will support efforts by the Member States to pool resources focused on breakthrough technologies and innovation along the solar and wind energy and heat pumps value chains.

Therefore, we see the publication of the NEIA as an important milestone. However, this is not an endpoint but rather a renewed start of our interactions.
The Commission hopes the plan will turn Europe into a world-leading innovation powerhouse and help develop technologies to tackle major societal challenges. Deep tech innovations are the main focus because they address complex scientific and engineering challenges. Today, Europe lags behind the US and China in funding innovation. European venture capitalists are still relatively averse to making large investments in later-stage companies, compared to in the US and China. There are also big regional innovation gaps in Europe, with some regions far behind the leaders. Women also continue to be underrepresented, with only 1.7% of the capital raised in European venture capital markets going to companies that have women-only founders in 2020. The agenda will attempt to tackle these issues through its 25 actions, but success will depend on the innovation community and governments buying into it, Mariya Gabriel explained.
As a next step, a 'Coalition of the Willing', committing to partner with the EC to ensure that the implementation of the NEIA leads to Europe truly becoming the Startup Continent, has been set up and Skeleton aims to be an active part of it.