Skeleton Showcases New Technology To Charge Shuttles in Seconds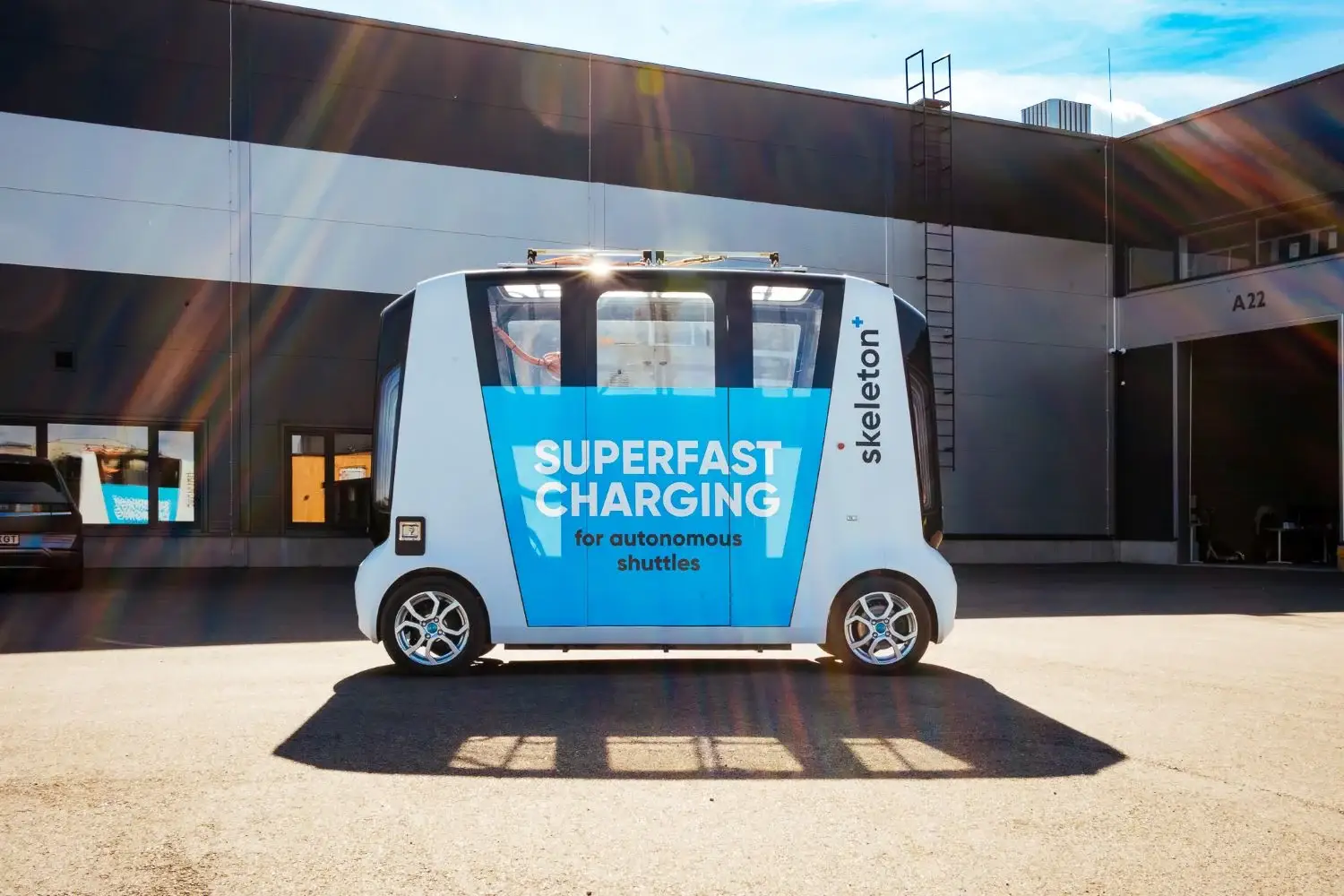 Skeleton Technologies in collaboration with the Estonian autonomous vehicle company Auve Tech developed an ultra-fast charging system for urban public transport vehicles that use supercapacitors as their energy source.
"Skeleton's engineers are striving to ensure future urban transportation is cost-effective, environmentally friendly and emission-free," said the company's Interim VP of Engineering Ardo Kõiv.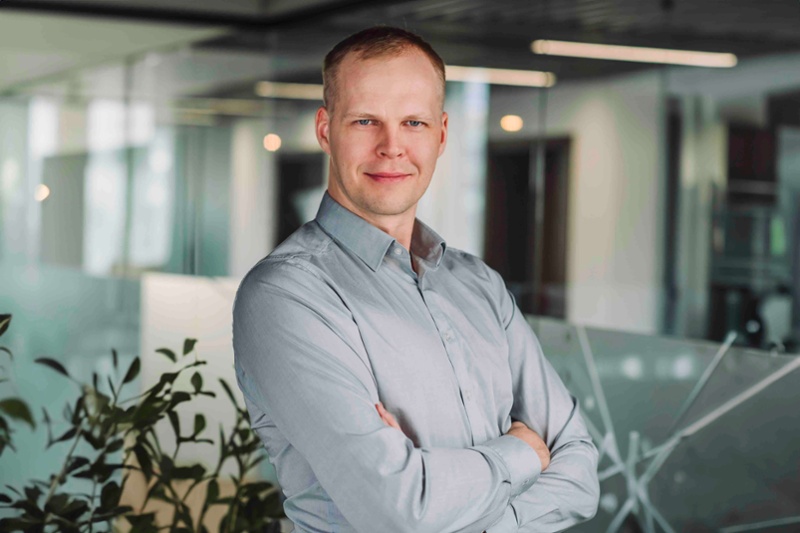 In 2021, the Estonian Business and Innovation Agency supported Skeleton Technologies to develop a fast-charging system for supercapacitors. "Our vision was to create an efficient and cost-effective automatic charging system capable of charging a public transport vehicle in the short time it takes for passengers to disembark and board, in just seconds," Kõiv stated.
In cooperation with Auve Tech, the technology was advanced from the prototype stage to the demonstration phase. The Skeleton team developed a charging station based on supercapacitors and engineered an automated control system for roof-charging through an inverted pantograph. Auve Tech contributed the vehicle, which was adapted to support the supercapacitor charging system.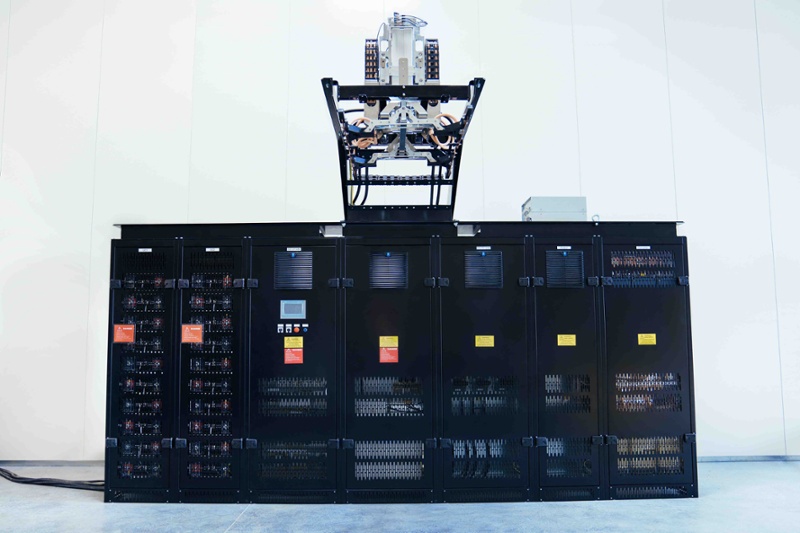 The future of public transportation must cater to those whose homes are farther than a short walk from the nearest stop, without exacerbating the shortage of bus drivers. Auve Tech's autonomous electric shuttles are designed to provide that service and Skeleton's supercapacitor technology enables these vehicles to also charge autonomously. Moreover, the vehicles' availability is significantly improved due to shorter charging times. "We are delighted that Skeleton's drive and competence have brought us a step closer to fully autonomous and accessible public transport," commented Auve Tech board member Kauri Kõrm.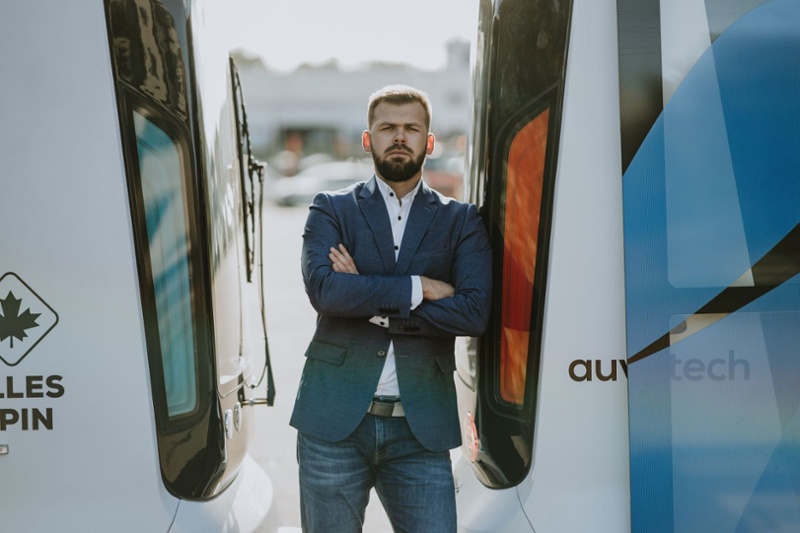 The shuttle uses Skeleton's supercapacitors as an energy source, differentiating it from conventional electric vehicles that rely on lithium-ion batteries. The primary differences between these two energy storage technologies lie in power and energy density, affecting the vehicle's driving range and charging speed.

While vehicles equipped with lithium-ion batteries provide an extended driving range, their charging times can span from several minutes to hours. On the other hand, vehicles powered by supercapacitors boast rapid charging within mere seconds but their driving range is limited.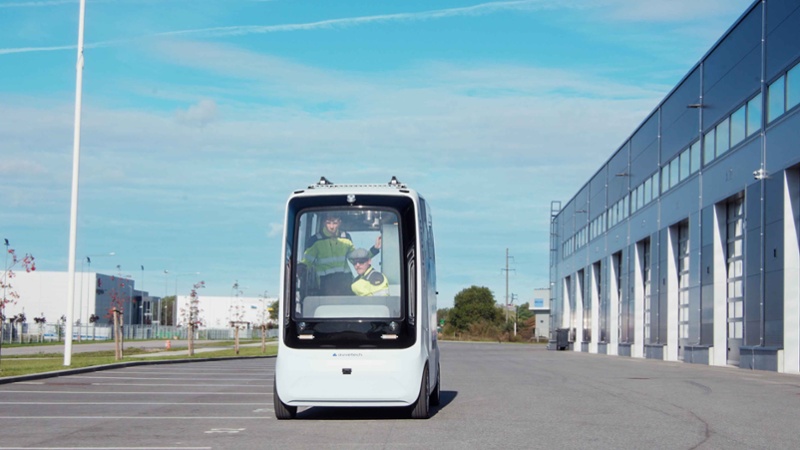 "Electrifying the entire city bus traffic with lithium-ion technology could prove challenging due to the long charging times. High-power storage systems would allow an autonomous shuttle to charge en route in the time it takes passengers to board and disembark at stops. A few fast-charging stations would suffice to allow an autonomous bus to serve passengers uninterrupted," explained Skeleton's Interim VP of Engineering.

According to Kõiv, technology development continues. "The project shuttle drove over 8 km on a single charge. Simulations showed that by replacing the supercapacitors with our SuperBatteries, we could increase the driving range tenfold."


Technical Overview:
Both the charging station and vehicle contain 16 supercapacitor modules.
Automated cableless roof-charging using a pantograph system enables a peak charging capacity of 600 kW, comparable to the instantaneous energy consumption of approximately 500 U.S. households.
The charging station only draws 15 kW from the electrical grid. Supercapacitors charge to full capacity in 7 minutes.