Berlin Energy Week, one of the top clean energy events globally, is in full swing and Skeleton Technologies is actively involved. On Monday, 16th of April, our CFO pitched our e-mobility solutions at the Tech Festival of the Startup Energy Transition event at Kulturbrauerei in the heart of Berlin, and yesterday we got on stage to accept Energy Transition award as the best company in the Innovative Mobility category!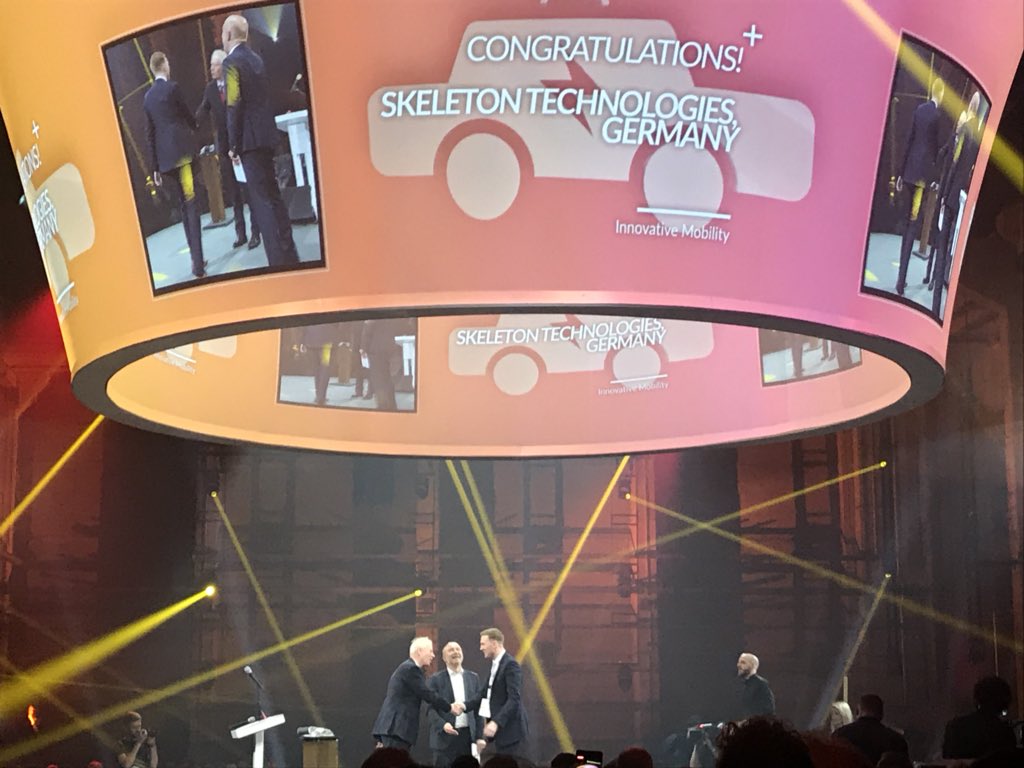 Altogether 18 clean energy startups advanced to the final from over 400 applications and showcased their ideas to an audience of clean energy experts and enthusiasts from around the world, so being chosen as one of the top startups is a clear sign that we are on the right path.

Berlin Energy Week is a combination of multiple events taking place during 15.-19. April, involving high-level discussions, panels, and keynotes. Among the speakers are Dorothee Bär, the German State Minister for Digitization; Dr. Johannes Teyssen, CEO and Chairman of the Board at E.ON SE; Christoph Frei, Secretary General & CEO of World Energy Council; Andreas Kuhlmann, Chief Executive at German Energy Agency, and Peter Altmeier, Federal Minister of Economic Affairs and Energy, Germany.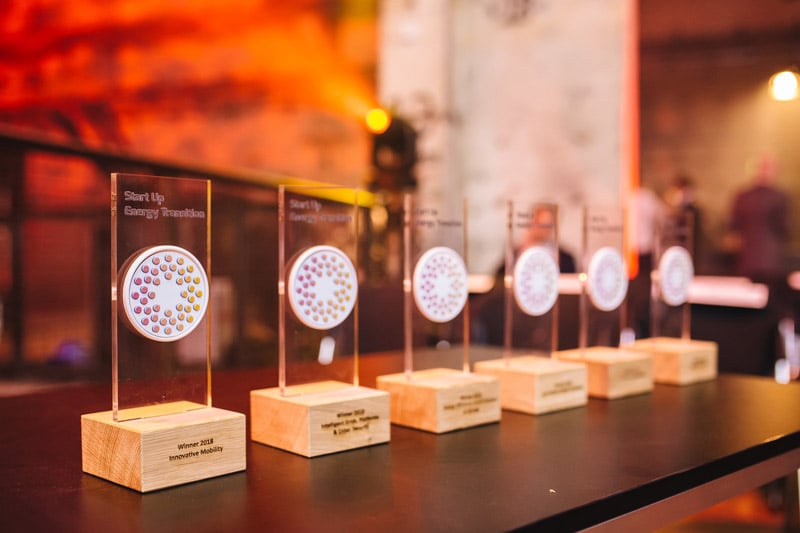 Skeleton Technologies is proud to be a part of the global movement toward cleaner energy and events such as the Berlin Energy Week are essential to accelerating the change. Congratulations to the top 18 startups and all the winners!