Skeleton joins the EU-Japan Business Round Table as European representative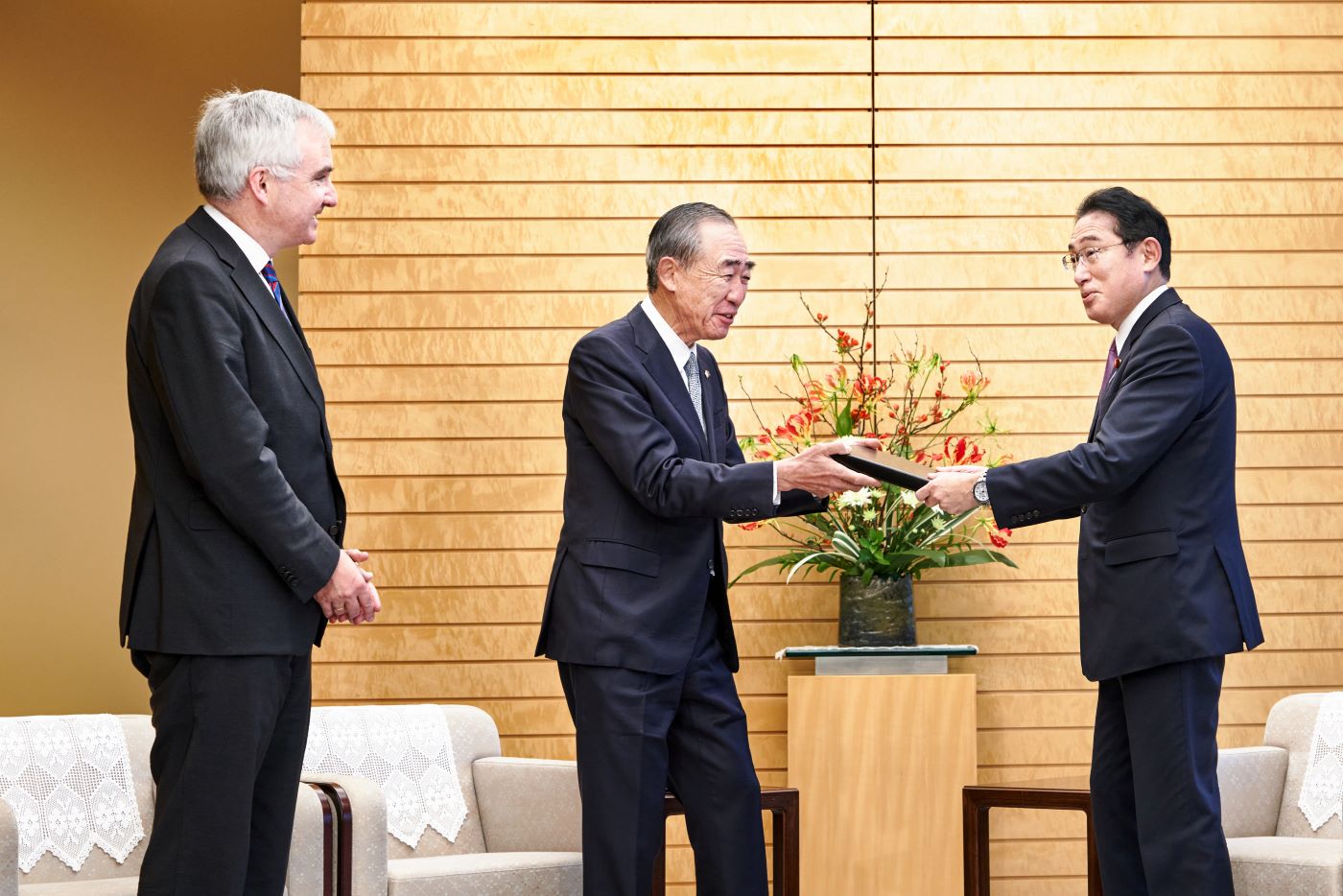 Created in 1999, The EU-Japan Business Round Table (BRT) brings together business leaders from the European Union and Japan to help develop trade, investment, industrial cooperation and other bilateral ties. In addition to holding regular discussions on issues of common interest affecting the two regions, the BRT submits recommendations to the Government of Japan, the European Commission and the European Council. 
BRT covers a wide range of topics, but the three key themes that stand out are green alliance, digital partnership, and resilience. Its 85 members are senior executives from leading companies and business organizations like Airbus, Arianespace, Bayer, Fujitsu, Hitachi, Marubeni, Sony and Sumitomo.


The EU side led by Philippe Wahl, Chairman and CEO of Le Groupe La Poste, welcomes Skeleton's CEO and co-founder Taavi Madiberk to participate in the work on Environment & Sustainable Development. 


Striving toward green, digital and resilient economies is currently at the core of BRT's current agenda. That includes promoting sustainable development through paths to carbon neutrality, energy transition, biodiversity and circular economy. 


"We're honoured to be welcomed into the BTR network and work together on strengthening policy alignment between the EU and Japan as well as business ties between companies from both regions. Europe's and Japan's climate goals are deservingly ambitious and without more intensive intersectoral and international collaboration impossible to reach. We are looking forward to representing the voice of European industrial companies and contributing to increasing industrial partnerships between the EU and Japan," said Taavi Madiberk. 



EU-Japan Business Round Table

Much of the BRT's work is focused on preparing detailed annual recommendations for the EU and Japan authorities. The proposals are based on the output of four thematic task groups (working parties) ranging from trade relations and sustainable development to digital innovation and biotechnology. Each is co-chaired by a European and Japanese member. 


Already in last year's recommendations, BRT's working party on Environment and Sustainable Development called not only for more direct support to accelerate the implementation of energy storage solutions but also for the fostering of European & Japanese industrial leaderships. As the only European energy storage company member of the BRT, Skeleton Technologies will now strengthen the industry's representation in BRT by bringing unique experience and know-how of electrification and its challenges from both the demand and the supply side.
BRT's work is organized by the EU-Japan Centre for Industrial Cooperation which functions as the Secretariat of BRT. The centre is a joint venture established in 1987 by the European Commission's Directorate General for Growth and the Japanese Ministry of Economy, Trade and Industry.   




Joint fight against climate change

EU-Japan Green Alliance was signed in 2021 with the aim of accelerating environmental and climate action. Leaders from both sides expressed a strong commitment to creating a resilient, circular, and resource-efficient economy that is also climate-neutral. To achieve this goal, they committed to joining forces and meet the ambitious target of achieving net-zero greenhouse gas emissions by 2050. 

"The transition to a net-zero economy is a global effort that needs to be accelerated. Both the EU and Japan know that it is time to build, invest, and re-industralize. By working together towards a common goal, collaborating on building resilient supply chains, and facilitating joint trade and investments in key technologies, they are setting an example for others to follow, " commented Madiberk.
The EU-Japan BRT is a key forum not only for multinational collaboration but also for bringing together entrepreneurs and policymakers to unite for a common cause.




Skeleton and Japan

Joining the EU-Japan Business Roundtable (BRT) is the next step for Skeleton Technologies, given its close ties with Japan through Marubeni Corporation. The Japanese conglomerate is Skeleton's strategic partner and investor since 2021. The partnership has not only led to Marubeni distributing Skeleton's cutting-edge products in Japan and other Asian countries but they are also involved in developing applications for Skeleton's innovative products. 


"It's fair to say that Japan is to the EU what Marubeni is to us – a like-minded partner and key ally in working towards the shared goal of a decarbonized and sustainable society. With the expertise and resources of both companies combined, we are well-positioned to make significant strides in reducing carbon emissions and promoting the use of clean energy."
Photo: Members Nikolaus Boltze and Masaki Sakuyama handing over BRT's recommendations to Prime Minister of Japan Fumio Kishida on January 17 2023 in Tokyo. Source: EU-Japan Business Round Table