Skeleton Technologies was inducted Into the Global Cleantech 100 Hall of Fame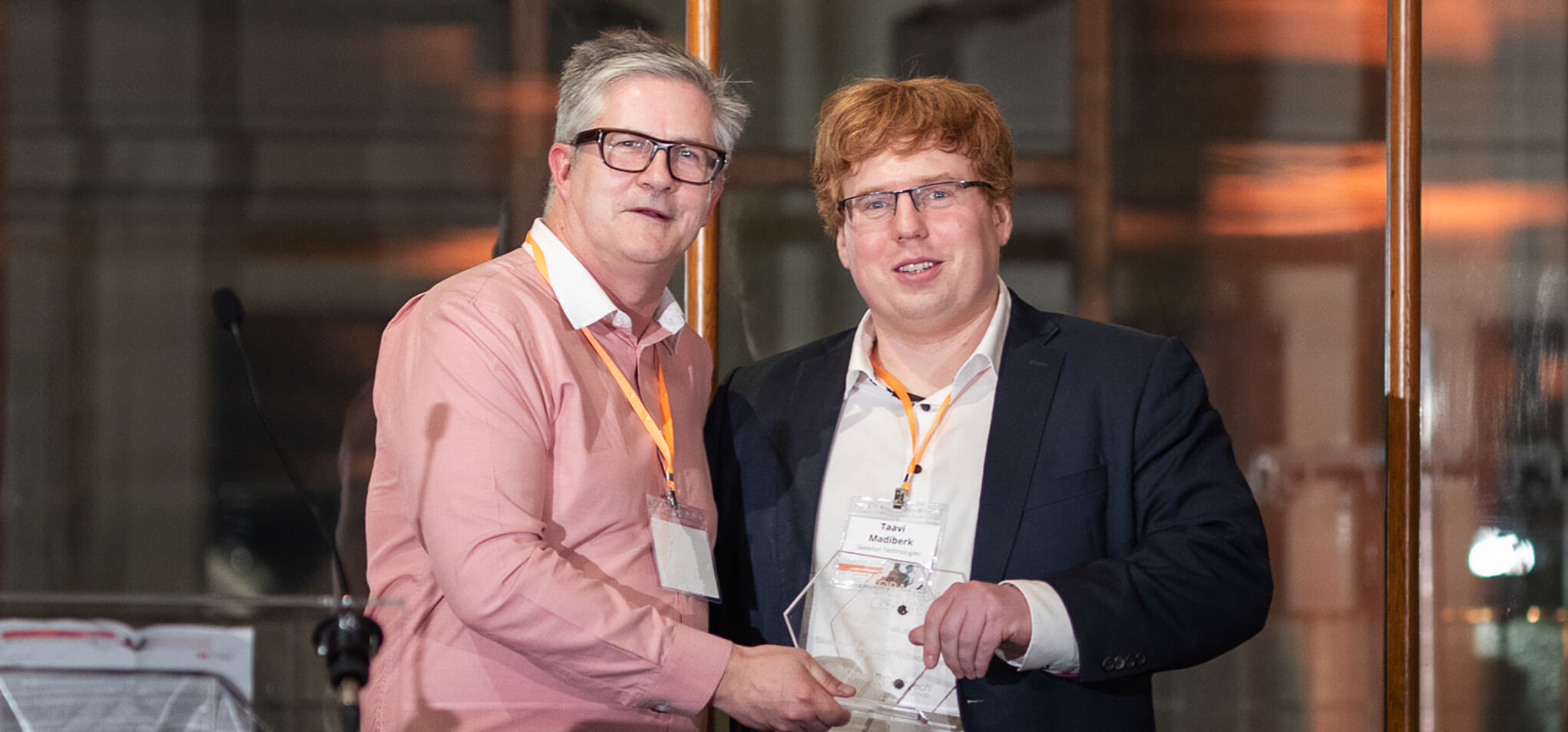 Skeleton Technologies is only the fourth European company to be inducted into the cleantech Hall of Fame. The prestigious recognition from Cleantech Group was awarded to Skeleton at the Cleantech Europe Forum gala event in Brussels.
The Hall of Fame is reserved for companies whose sustained excellence results in appearing on the Global Cleantech 100 list seven consecutive times. Skeleton joins 11 others who have achieved this lofty goal.
"The Global Cleantech 100 Hall of Fame represents the cream of the crop," said Cleantech Group CEO Richard Youngman. "The promise of Skeleton was recognized early by the market but holding that support through the 2010s while going through the very hard yards of getting a hardware company ready for the huge opportunities in electrifying global industries, is a standout achievement."
"We are honored and humbled to join the Global Cleantech 100 Hall of Fame as it is a great recognition, not only of our technology leadership and hard work to build a de-carbonized and resource-efficient industrial future but also of our ability to sustain excellence," says Skeleton's CEO and co-founder Taavi Madiberk.

"The journey of innovative deep-tech companies is never linear and it takes time to scale up. Reaching the Global Cleantech 100 list is a big deal for any company, but it's even more challenging to stay at the top. I would like to take this opportunity to thank our entire team, the Skeletonians, for their continuous effort and hard work throughout the highs as well as the lows".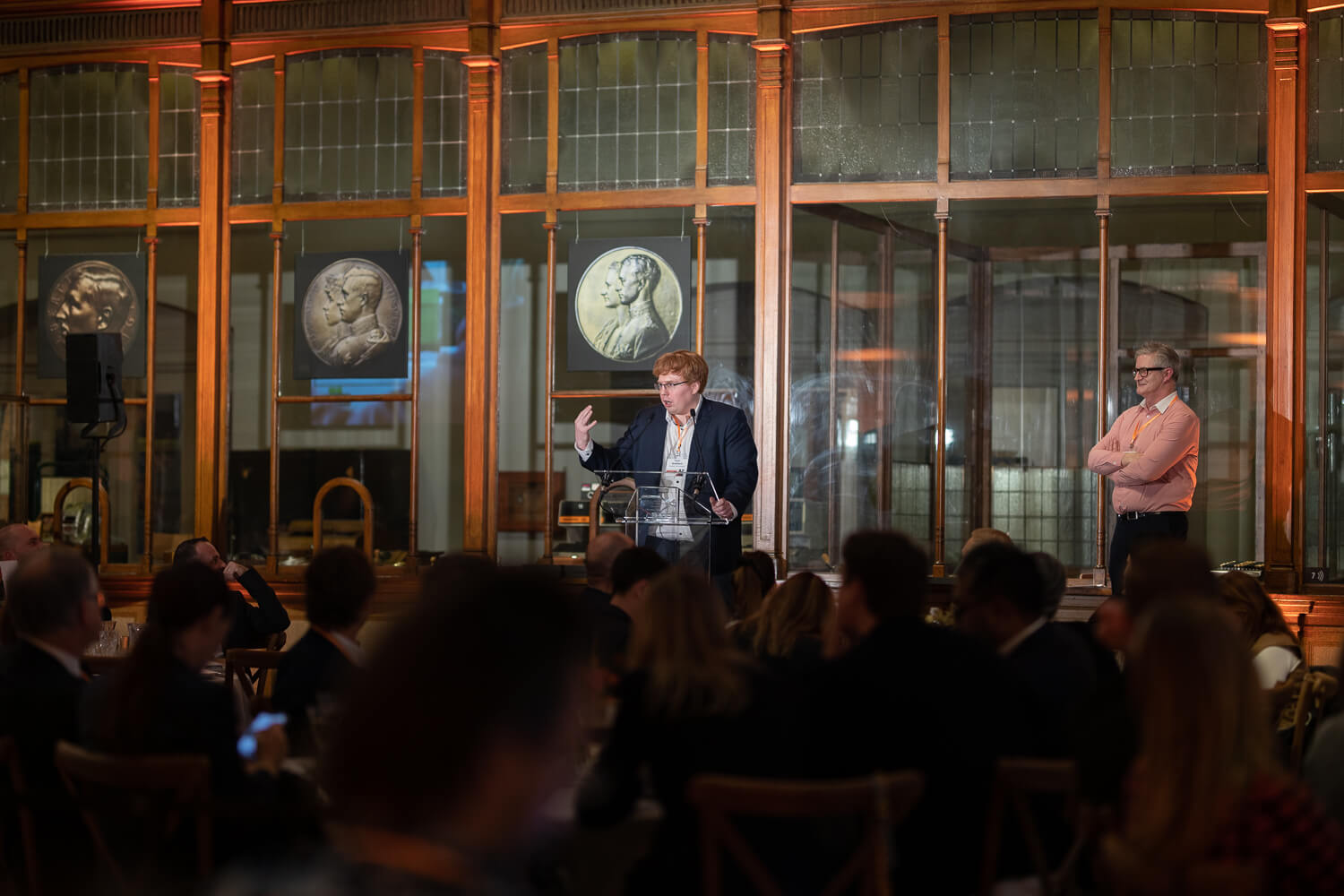 Taavi Madiberk and Richard Youngman at the Cleantech Europe Forum
Madiberk acknowledges the unprecedented global urgency to speed up the replacement of fossil fuels in hard-to-decarbonize industries. "We are very pleased to see the support from businesses, investors, and the innovation community. I can promise that as an innovation-centric company, we won't be resting on our laurels – we will keep pushing boundaries in energy storage. More than ever before, we need to boost innovation and scale up technological solutions that tackle the climate and energy crisis."
It's a privilege for Skeleton to join cleantech unicorns like ChargePoint and Proterra in the Hall of Fame, argues the CEO. "We will soon see additional success stories, as we are witnessing the largest industrial revolution. I'm convinced that the upcoming decacorns will come from the cleantech and greentech sectors."
Global Cleantech 100 Hall of Fame includes Ostara, Uplight, LanzaTech, Digital Lumens, Avantium, Kebony, ChargePoint, Proterra, Organica, Enbala and AutoGrid. This year's inductees are Skeleton Technologies, Sunfire and CarbonCure.
Selected from over ten thousand nominated innovators, the Global Cleantech 100 represents the most innovative and promising companies that can take us from commitments to actions in our global efforts to reach net zero. The annual list contains the private, independent, and for-profit companies best positioned to drive the transformation the world needs now. The list combines Cleantech Group's research data with qualitative judgments from nominations and insight from a global, 86-member expert panel of leading investors and executives from corporations and industrials active in technology and innovation scouting.
This year's list included entries from 94 countries and covered sectors such as Agriculture & Food, Enabling Technologies, Energy & Power, Materials & Chemicals, Resources & Environment as well as Transportation & Logistics.