Skeleton Technologies has won Technological Innovation of the Year Awards at the 2015 Swedish Business Awards in Estonia. Skeleton Technologies has received international recognition for its record-breaking ultracapacitor technology, which is able to deliver much higher energy and power density than other manufacturers. Earlier this month, the company was recognised as the best smart green startup in Europe at Ecosummit 2015 in London.

Now in its 7th year, the Swedish Business Awards in Estonia are designed as source of ideas and inspiration for entrepreneurship, sustainable business and responsibility towards environment and society. During the event, decision makers and corporate leaders come together to exchange views on business challenges and achievements and discuss ways of strengthening ties between business in Estonia and Sweden.
The aim of the event is to highlight positive examples of international cooperation, youth entrepreneurship, sustainable business and importance of corporate responsibility towards society and environment. Event sponsors include blue-chip brands such as Ericsson and Saab.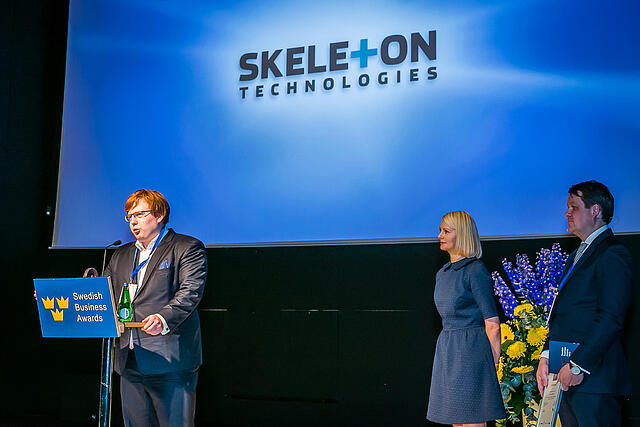 Photo: Tarmo Haud