The President of Estonia and the Minister-President of the Free State of Saxony visit our factory in Großröhrsdorf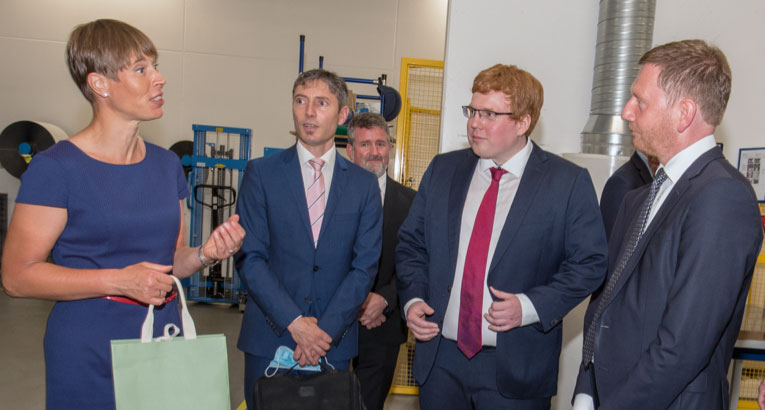 Skeleton Technologies had the honor to host two very important guests yesterday in Großröhrsdorf : the President of Estonia, Kersti Kaljulaid, and the Minister-President of the Free State of Saxony, Michael Kretschmer.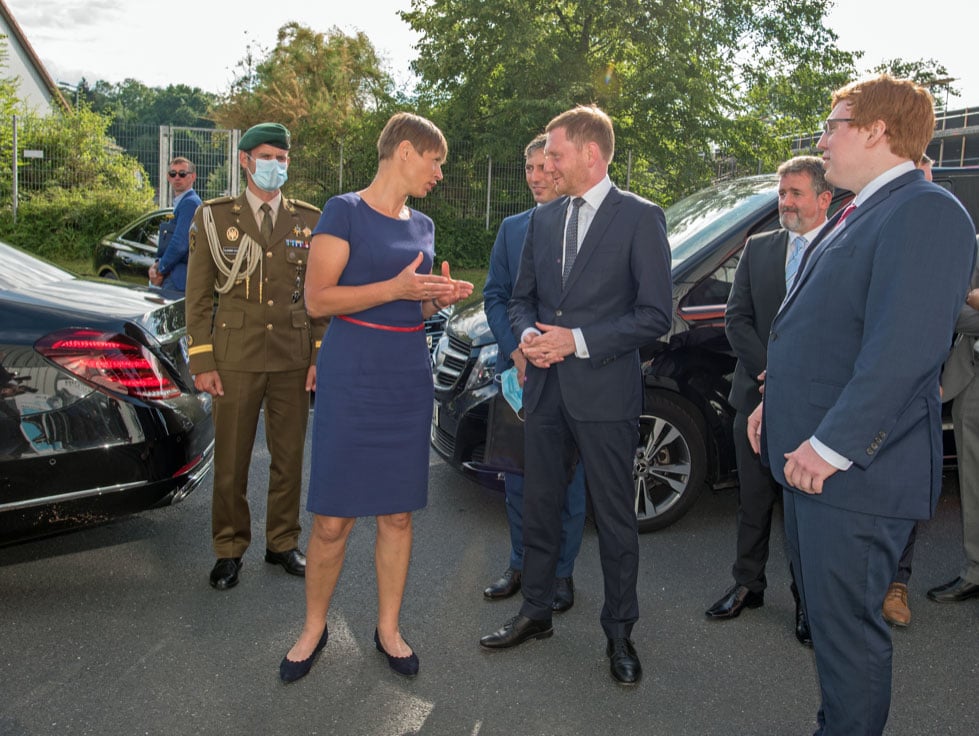 Sunny summer weather greeted the visitors at Skeleton Technologies' factory in Grossröhrsdorf
Mrs. Kaljulaid visited Skeleton's factory as the first step of her three-day official visit to Germany, marking the 100th anniversary of the Estonian embassy. The visit is the first by a visiting head of state to Germany since the beginning of the coronavirus pandemic and restrictions. Germany will hold the presidency of the Council of the EU for a period of six months on July 1, with the economy recovery plan, the green deal, and the Multiannual financial framework 2021-2027 on the top of its agenda.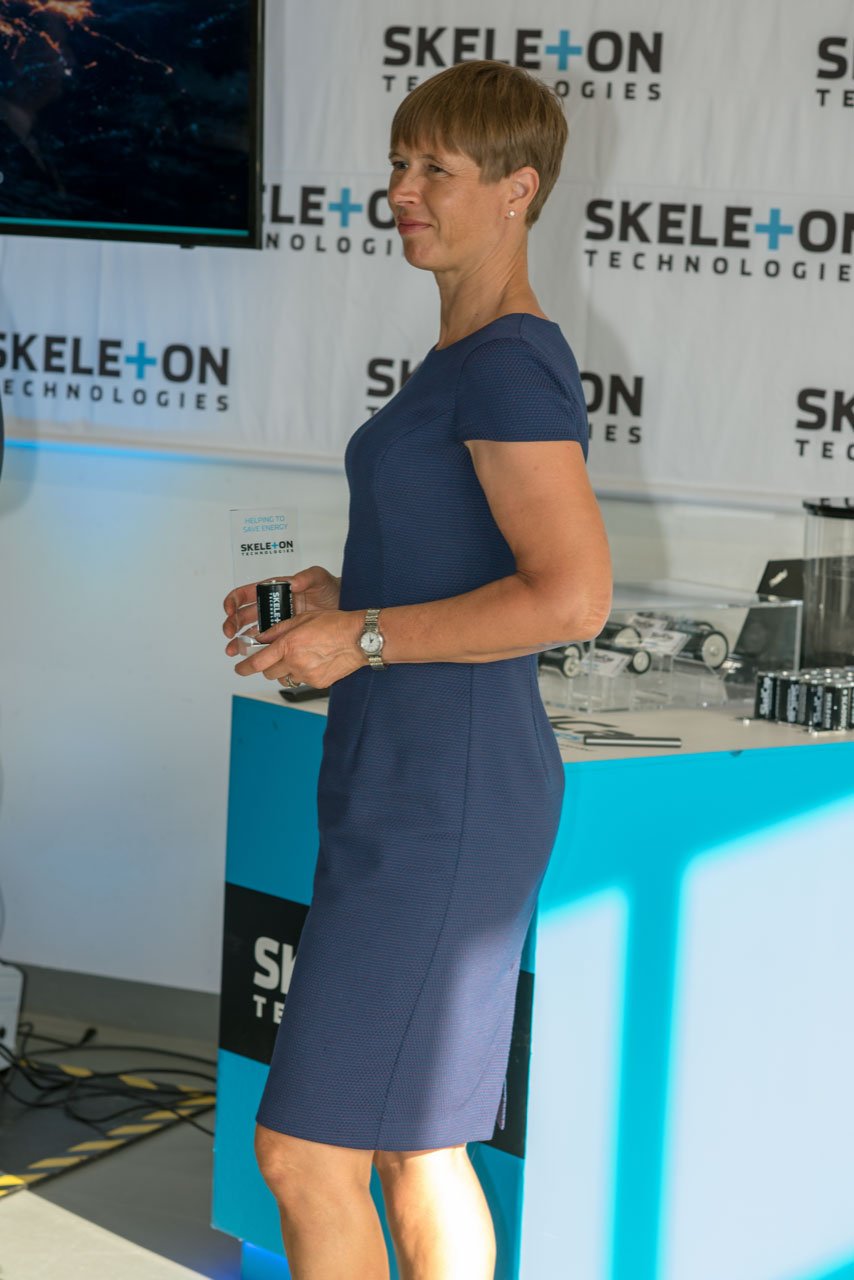 Estonian President Kersti Kaljulaid
Together with Michael Kretschmer, they visited our factory where our CEO Taavi Madiberk introduced them to our work and our ultracapacitors, highlighting the key milestones of the company, the development of our factory, which is one of the largest Estonian foreign investments to Germany, and the key reasons why Skeleton has chosen Saxony, particularly because of the availability of highly skilled workforce, the existing infrastructure and the local support.
The discussion was also the opportunity to show that Skeleton is deeply an Estonian-German company and that its success lies in this great mix between German engineering and Estonian IT, and to share our vision of Europe as being the major host of leading cleantech companies.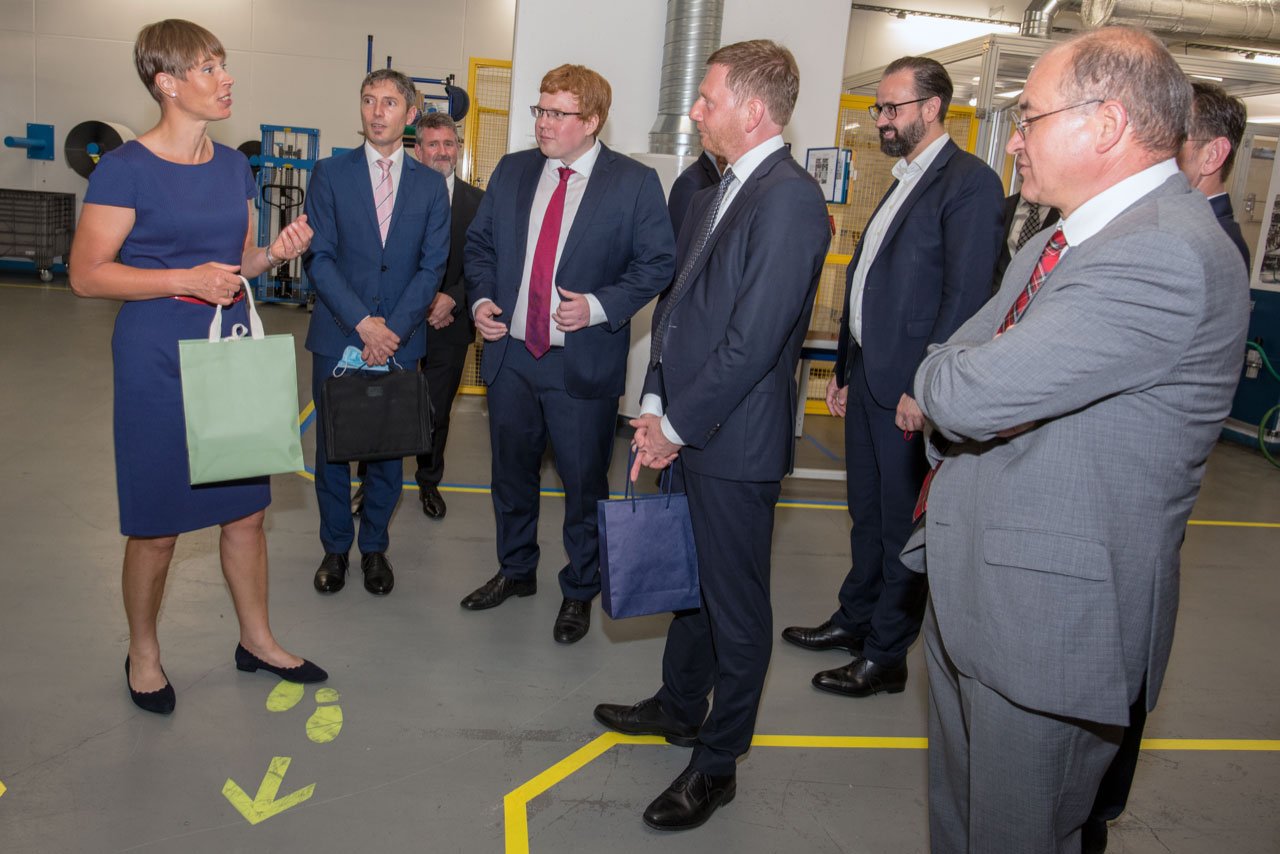 Mrs. Kaljulaid and Mr. Kretschmer have been able to learn more about our latest innovations during the tour of the factory. Taavi and our COO Ants Vill showed them the process of developing our ultracapacitors and what makes our products unique.
Receiving the President of Estonia and the Minister-President of Saxony has become a tradition for Skeleton Technologies as the former President Toomas Hendrik Ilves visited our Estonian pilot line and the former Minister-President Stanislaw Tillich opened our manufacturing plant in Großröhrsdorf.