Battery industry pioneer joins Skeleton Technologies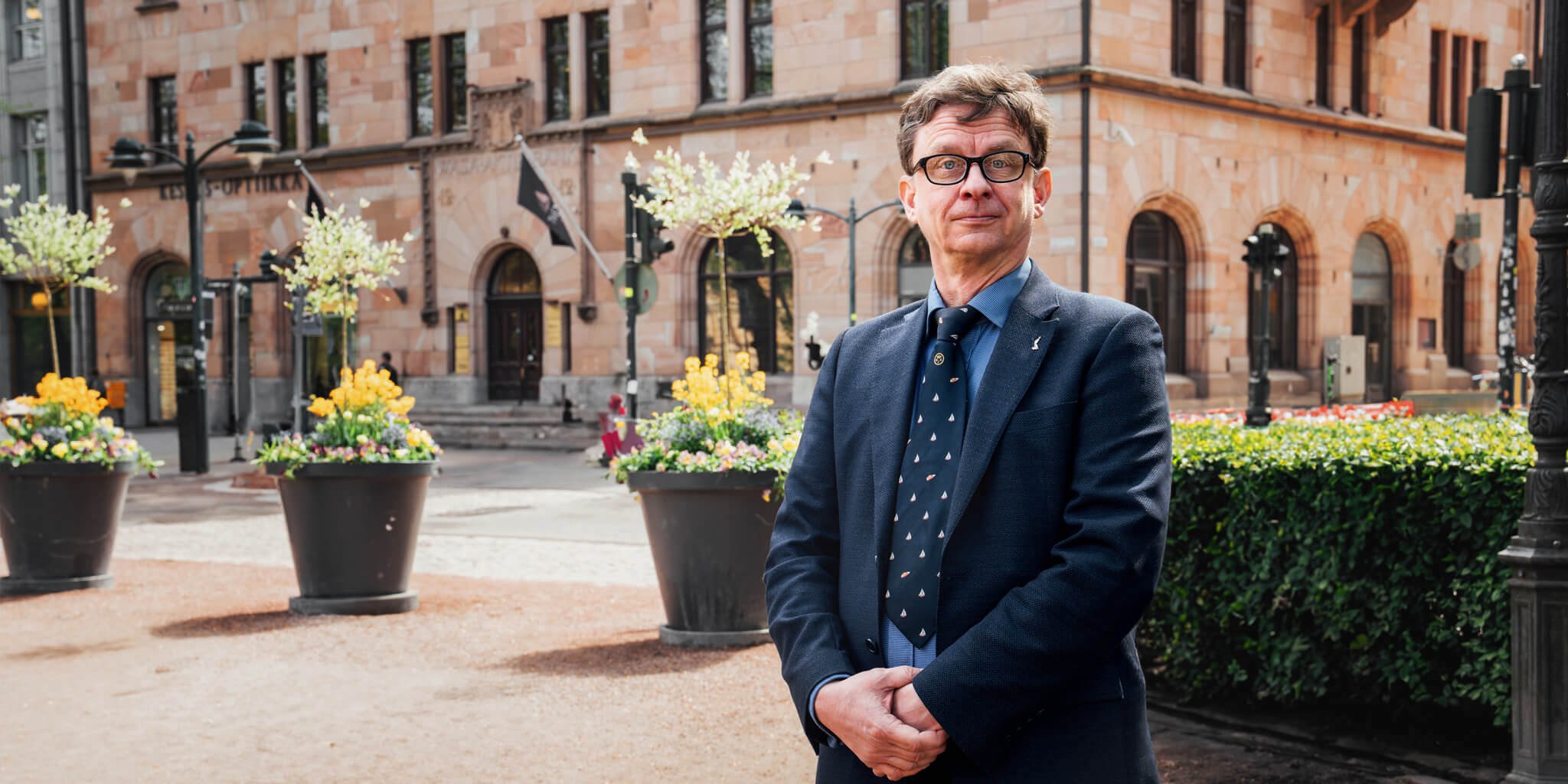 Dr. Kai Vuorilehto, a leading battery scientist and technologist in Europe has joined Skeleton Technologies as the Scientific Director.
With a 30+ year career in electrochemistry and dividing himself between industry and academia, there's little that Vuorilehto hasn't done. The Finn is one of the pioneers of the European battery industry, as he designed the second-largest factory of the continent at European Batteries, was the first to industrialize supercapacitors at Skeleton Technologies and led the development of specialty batteries at EAS Batteries.
With a diverse range of experience spanning from high energy density to high power systems, and from lithium-ion batteries to supercapacitors, Vuorilehto has contributed significantly to the field of energy storage. What sets him apart is not only his broad expertise but also the scale of his involvement, as he has participated both in focused academic projects and in the establishment of large-scale production lines. Few professionals have such a unique experience throughout the value chain.
In 2013-2016, Vourilehto was the VP of Production at Skeleton and now he has rejoined the company as the Scientific Director. Vuorilehto is ready to take the next big step in developing innovative high-power fast-charging energy storage for mass production, building a local R&D team that collaborates with Skeleton's newly purchased pilot factory in Varkaus, Finland. This new site together with the R&D team led by Vuorilehto will accelerate the development and production of our SuperBattery as well as other next-generation products.
"The complexities of the battery industry are easy to underestimate. It is rare to simultaneously push technological boundaries and achieve business success. Getting everything right is extremely rare, which is why I am grateful for the newest opportunity at Skeleton Technologies," said Vuorilehto.
Shape of cell
During his first tenure at Skeleton as the VP of Production, notable technological changes were implemented to make the supercapacitors mass-producible while also enhancing their power characteristics and quality.

Batteries and supercapacitors come in three cell shapes: cylindrical ("can"), pouch ("coffee pack") and prismatic ("cubic"). In 2013, Skeleton was still producing prismatic cells on a laboratory scale. However, considering the objectives of achieving mass volume production and ensuring superior quality, manufacturing prismatic cells would have been labor-intensive and costly. "Making the decision to shift to cylindrical cells was neither easy nor prompt, but it was the most viable solution for mass-producing the world's finest supercapacitors. In hindsight, we made the right call," commented the Finn.
In the lithium-ion industry, the choice of cell shape remains a topic of ongoing debate. "Some market players continue to prefer prismatic or pouch cells. However, when assessing the success achieved in this field, Tesla stands out prominently with their utilization of cylindrical batteries."
Alongside enabling mass production of supercapacitors, the new mechanical design also facilitated the optimization of conductivity, resulting in even lower resistance. "We managed to improve the highest specific power rate by roughly 20% achieving the remarkable milestone of producing a supercapacitor with the highest power per kilogram in the world. In an industry where every Farad and Watt are counted for, it represented a real breakthrough."
Electrode coating
Before Vuorilehto joined Skeleton as the VP of Production, the company used a unique teflon coating process for electrode production. Whilst developed in-house, the complex semi-dry method required tailormade machinery that was too risky and expensive to purchase for the young start-up.
By 2013, the teflon process had been in development for a few years already, but the one-million-euro investment for purchasing specialized coating equipment was too big of a hurdle for the company launching its pilot production. "We had to find a workaround."
Before joining Skeleton, Vuorilehto had set up lithium-battery production as the CTO of European Batteries. "I knew how to produce lithium-ion battery electrodes using the wet-coating technology, but supercapacitor electrode was considered a different beast. At least that's what I thought first."
Vuorilehto dug right in. After conducting thorough research and engaging in consultations with international supercapacitor specialists and scientists from the Fraunhofer Institute in Dresden, he embarked on trial testing. These combined efforts led to a major revelation: the electrode wet-coating methodology, which had been successfully employed for lithium-ion batteries, could also be utilized for Skeleton's supercapacitors.
Vuorilehto considers the discovery that Skeleton could employ the same tried and proven method and use standard machines, a turning point for the company. "A technological pivot of this magnitude is never easy – we were abandoning a process that the team had devoted years to developing. However, it was a necessary step that had to be taken. By opting for significantly more affordable standard equipment and adopting a widely used methodology, we were able to successfully launch our pilot production in 2015, paving the way for the remarkable achievements the company has attained to this day."
What next?
As of now, Vuorilehto has immersed himself once again in the industrial side of high-power energy storage. He's building a small R&D team in Finland that will work hand in hand with the pilot factory in Varkaus, that Skeleton Technologies acquired in May. For the Finn, it's a full circle moment, because it's the same site that he helped build as the CTO for European Batteries.
"Having access to pilot factory facilities is a privilege that any research and development team would cherish. Globally, only a select few teams are fortunate enough to benefit from such luxuries. Moreover, on a personal level, I am delighted to witness the factory being revitalized and reclaiming its position at the forefront of technological innovation."
While Dr Vuorilehto, as adjunct professor at Aalto University, eagerly anticipates pushing boundaries in his work at Skeleton, there are certain aspects of his life that he prefers to leave unchanged. Similarly, to the last two decades, he will warmly welcome his new university students in the autumn. Furthermore, just like in the past 18 years, he will dedicate every Tuesday evening during the summer to his greatest passion – sailing.