Dr Florian Türke, System Engineering & Simulation Team Lead: I enjoy applying my skills to climate change-fighting products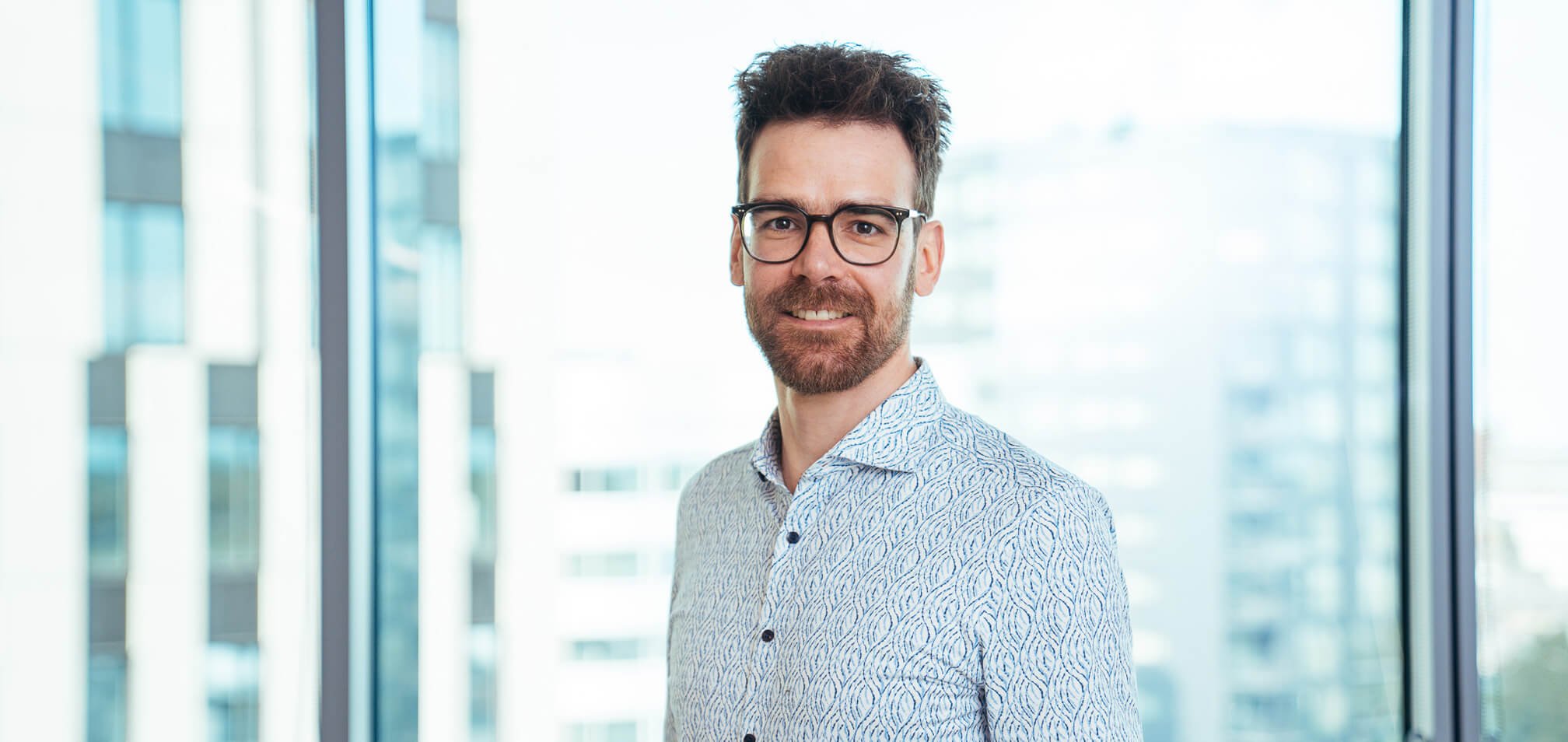 Since joining Skeleton in spring 2022, Dr. Florian Türke has established a world-class System Engineering & Simulation team that consistently pushes the boundaries of what is deemed achievable in the energy storage industry. In addition to simulation and modelling, he is also passionate about contributing to the transition from fossil fuels to renewable energy sources. "At Skeleton, we're helping to push the Green Transition forward," says Türke.


Tell us about your background.
I'm from a small village south of Stuttgart in the southwestern part of Germany. Even though it's the heart of the automotive industry, I felt more fascinated by airplanes and studied Aerospace Engineering at TU Berlin. My focus was on numerical methods, aerodynamics and turbulence modelling.
I did my doctoral studies in the field of fluid dynamics on flow through a double-cavity. I studied the interaction of aerodynamic instabilities in this geometry by means of analytical methods, numerical simulations and validated my models by wind-tunnel measurements I conducted myself in the Fluids Lab at the Universidad de Buenos Aires. This work resulted in a series of papers that can be found on my Google Scholar profile. In 2017 I received a joint PhD from both the Universidad de Buenos Aires and the Université Paris-Saclay.‪

What brought you from aerospace engineering to high-power energy storage?
I entered the world of energy storage somewhat by accident. After returning from my studies in Argentina, I joined an automotive company where I worked on modelling and simulation of hybrid and fully electric powertrains for the automotive industry. From there my focus changed from the entire vehicle to automotive Li-ion battery simulations and that's how I ended up doing simulations of energy storage systems. I've also worked as a Systems Engineer gaining valuable experience in Requirements Engineering and the development of BMS (Battery Management Systems) function, two important topics for energy storage systems.

What fascinates you about simulations?
I like simulations since they are a combination of applied math, physical modelling, and hands-on engineering. For example, at Skeleton we use our self-programmed codes in Matlab/Simulink, e.g. for thermo-electric system and ageing simulations. At the same time, we also employ powerful commercial finite-element codes for structural, thermal, fluid and electrical simulations that do the heavy numerical work for us. However, we still need to have a fundamental understanding of what is happening inside the code to be able to evaluate and interpret the results. Without the correct interpretation, it's all just hot air and beautifully coloured pictures.
Our objective as Engineers is to understand the functionality and performance of our products under specific conditions. This can be achieved through two primary methods: conducting lab tests and running simulations. If a model is well-built and validated, it is a very powerful tool to understand and predict the performance of our products. Simulations should not, and cannot, serve as a substitute for tests. Instead, they should function as a valuable complement to traditional testing methods.
Simulations minimize the risk of failure during a test and contribute to the understanding of why something worked or didn't work. We can quickly play the "what if" game using simulations: "What if we changed this parameter or that part thickness, …".
My ambition for simulations is to provide data in areas where tests are not yet available or would take too long to conduct. That will allow for decision-making based on objective information, not gut feeling.

What does your job entail?
I'm leading the System Engineering and Simulation Team. We create mathematical models – virtual prototypes – of our products: electrical models, structural models, thermal models, ageing models, etc. We create 3D simulations both for our industrial modules as well as single cells. From CAD data we create finite-element models that can then be used to test requirements virtually to speed up product development, increase product understanding or support cost reduction ideas and thus reduce bill of material (BOM) prices.
Another hot topic is the state-of-health (SOH) algorithm development – a software function that knows how worn out a system is. We've also started working on data-driven ageing models for our technologies. With support from our Test and Data Analytics as well as from the SuperBattery teams, we are developing ageing models that are also planned to be used in the onboard software to estimate the remaining useful life (RUL) of our systems.
I like the versatility of my job. My team members are all involved in several projects at the same time. This creates a very interesting and unique perspective.

What are some of the most rewarding aspects of your work?
It is nice to see when my work has an impact and helps other people to do their job well. Be it with simulation results that help to take the right decision or with proper requirement engineering that improves the quality of our product and decreases frustration within the development team.
As a team lead my task is to enable people to do a great job and create a healthy working environment for them. Especially for complex topics this also means freeing up people's time and letting them work at their own pace. A great example is the patent-worthy state-of-health algorithm that one of my team members is developing. These types of cutting-edge results are not reached when the agenda is filled with hundreds of meetings and constantly shifting project targets. Whenever my team reaches these kinds of results, it makes me proud even though it is not directly my work.

Is there anything about working at Skeleton that stands out for you?
I find great motivation in working on a product that directly contributes to Green Transition, the political agenda that I strongly support. I really enjoy being able to apply my skills to products that are used to fight climate change.
It is crucial to demonstrate and let politicians know what we think of their slow adaption pace, but more importantly, we need to help push the transition forward. At Skeleton, we move things in the right direction.
The environmental footprint of our products is also relevant. I think it is great that our supercapacitors use only carbon as electrode material. It doesn't make sense to save the climate with lithium-ion batteries whilst destroying the environment in Chile, Argentina, and Bolivia or mine rare metals under inhuman conditions in Kongo.
I also like the versatility of our products and the different industries we operate in – this keeps the job super fun and interesting. I find very vertical integration of products at Skeleton very appealing – we manufacture everything ourselves, starting from the material to cells to modules and finally systems. This is, of course, a great challenge, but it's also something that makes the work fascinating and worthwhile.
And of course, the people at Skeleton are great. I work at our Berlin office, but be it in Saxony or in Tallinn, whenever I come to visit, I feel the team spirit.


You're also a lecturer. Tell us about that.
Once a week I teach the Bachelor course in "Thermodynamics and Heat Transfer" at the Berliner Hochschule für Technik in Berlin-Wedding, a University of Applied Sciences. In the course, we speak about the fundamentals of thermodynamics and how heat is transferred, which is e.g., important for cooling system designs. On the other hand, we also discuss topics like Entropy and, related to that, more philosophical questions like "What is time?".