Dr Pohlmann at AABC in San Diego: SuperBattery is a game-changing energy storage technology for high-utilization use cases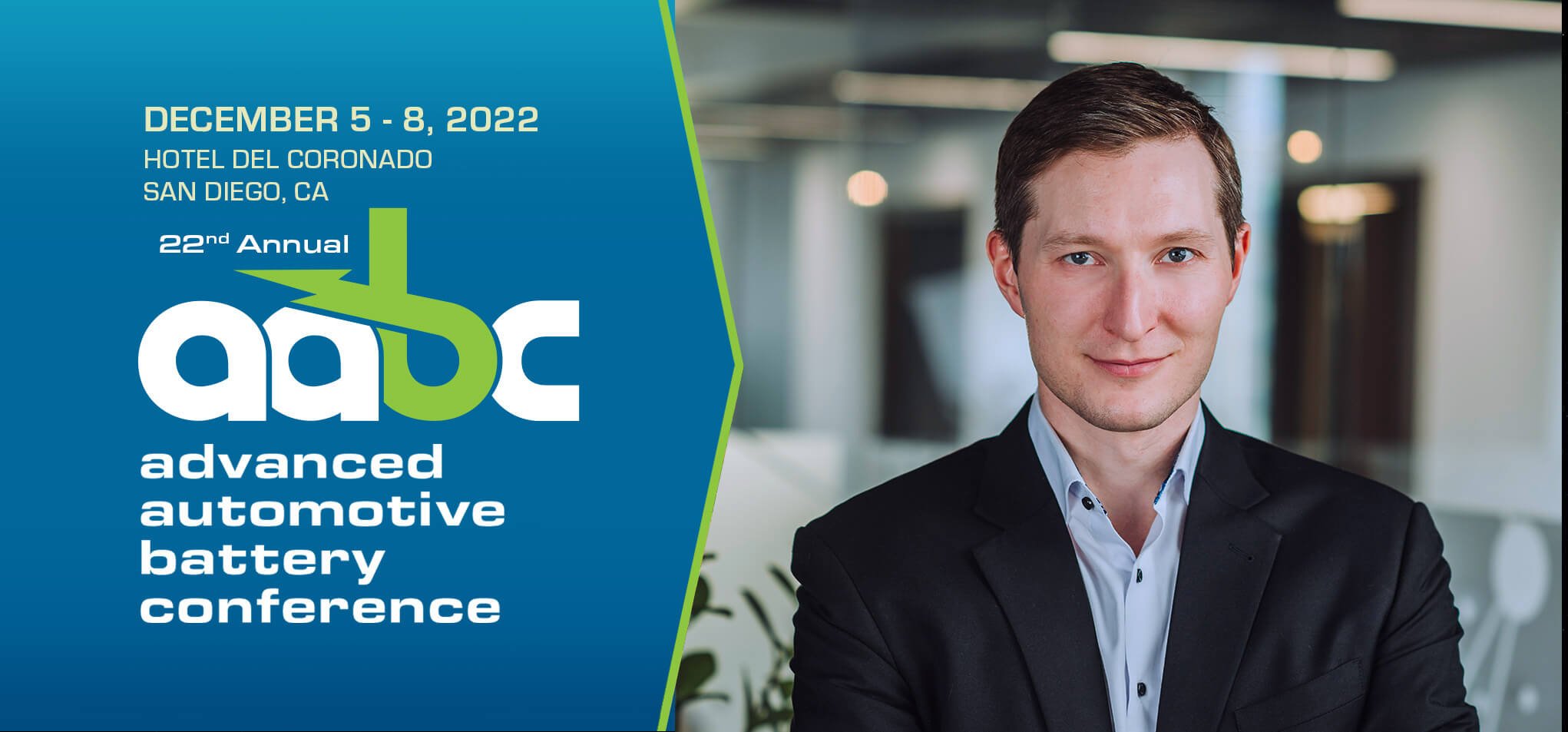 On December 6th 2022, Skeleton' Technologies' VP of Automotive and Business Development Dr. Sebastian Pohlmann presented at the Advanced Automotive Battery Conference (AABC) in San Diego, California.

Founded over 20 years ago, the Advanced Automotive Battery Conference is the most important meeting place for battery technologists and the transportation industry including representatives from leading OEMs and battery developers such as Airbus, Amazon, Caterpillar, Daimler, Ford Motor, General Motors, Honda, John Deere, QuantumScape, Volvo, etc.

"While lithium-ion batteries have historically been the chief candidate for most xEV applications, some fundamental issues have remained. To impact the pace and path of vehicle electrification worldwide, we need additional energy storage solutions that go beyond lithium-ion batteries," says Dr Pohlmann who talked about high-power energy storage devices.

His presentation "How to Charge in under 60 Seconds – SuperBattery Technology for Fast Charging" focused on Skeleton's innovative technology that can charge >60 Wh/kg in under 60 seconds while being inherently safe – something that is extremely useful for high-utilization use cases such as mining haul trucks, mobile work machines and construction machinery.

Skeleton's SuperBattery fills the technology gap between supercapacitors and batteries, offering a unique combination of power, safety, and lifetime for <30-minute applications.

The breakthrough product was developed to serve the needs of high-utilization sectors and is currently being considered for hybrid and fuel cell EVs, buses, trucks, and charging infrastructure, with ongoing product tests at customer sites.
Skeleton's combination of patented processes and materials allows for 100x faster charging (90 sec vs 2.5 h) compared to standard lithium-ion batteries while offering excellent safety and 50 000 life cycles. In addition, the storage system is free of critical raw materials such as cobalt, copper, nickel, and graphite.

Until now, high-power applications have required oversized lithium-ion battery systems to meet the necessary power performance. However, this is not a sustainable solution neither for economic, environmental or finite raw material concerns. With oversizing, we will reap the benefit of reduced local emission, but we won't address such root issues like increased footprint and costs resulting from the high number of lithium-ion batteries needed due to their short lifespan or elevated fire safety concerns due to lithium-ion battery's thermal runaway.

"SuperBattery is not the silver bullet that solves all global electrification challenges, but it is a game-changing energy storage technology for high-utilization use cases where you need fast charging, high power, and a very long lifetime. In hard-to-abate sectors, such as mining, off-road and heavy-duty transport, SuperBatteries can help eliminate 40-50% of CO2 emissions while lowering the total cost of ownership due to lower fuel and maintenance costs", concludes Dr Pohlmann.

According to U.S. Environmental Protection Agency's recent data, the transportation sector is the leading emitter of Greenhouse Gas Emissions in the US (27%).
Although medium- and heavy-duty vehicles only make up 10% of road traffic, they account for at least 26% of total transportation emissions. Nowadays, a mining truck burns 300 liters of diesel per hour and runs 20 hours a day. A single mining truck emits as much CO2 as 11 000 average passenger cars.
In November, the US joined the global drive to achieve net-zero medium- and heavy-duty vechicles. Under the Memorandum of Understanding, leading countries commit to working together to enable 100% zero-emission new truck and bus sales by 2040 with an interim goal of 30% zero-emission vehicle sales by 2030, to facilitate the achievement of net-zero carbon emissions by 2050. As the electric vehicle market expands amid increasing pressure from looming regulatory deadlines, the need to develop batteries with better performance and lower cost has never been stronger.