Markus Klose, Head of IP: "With colleagues with so many different backgrounds, you have the chance to constantly learn a lot."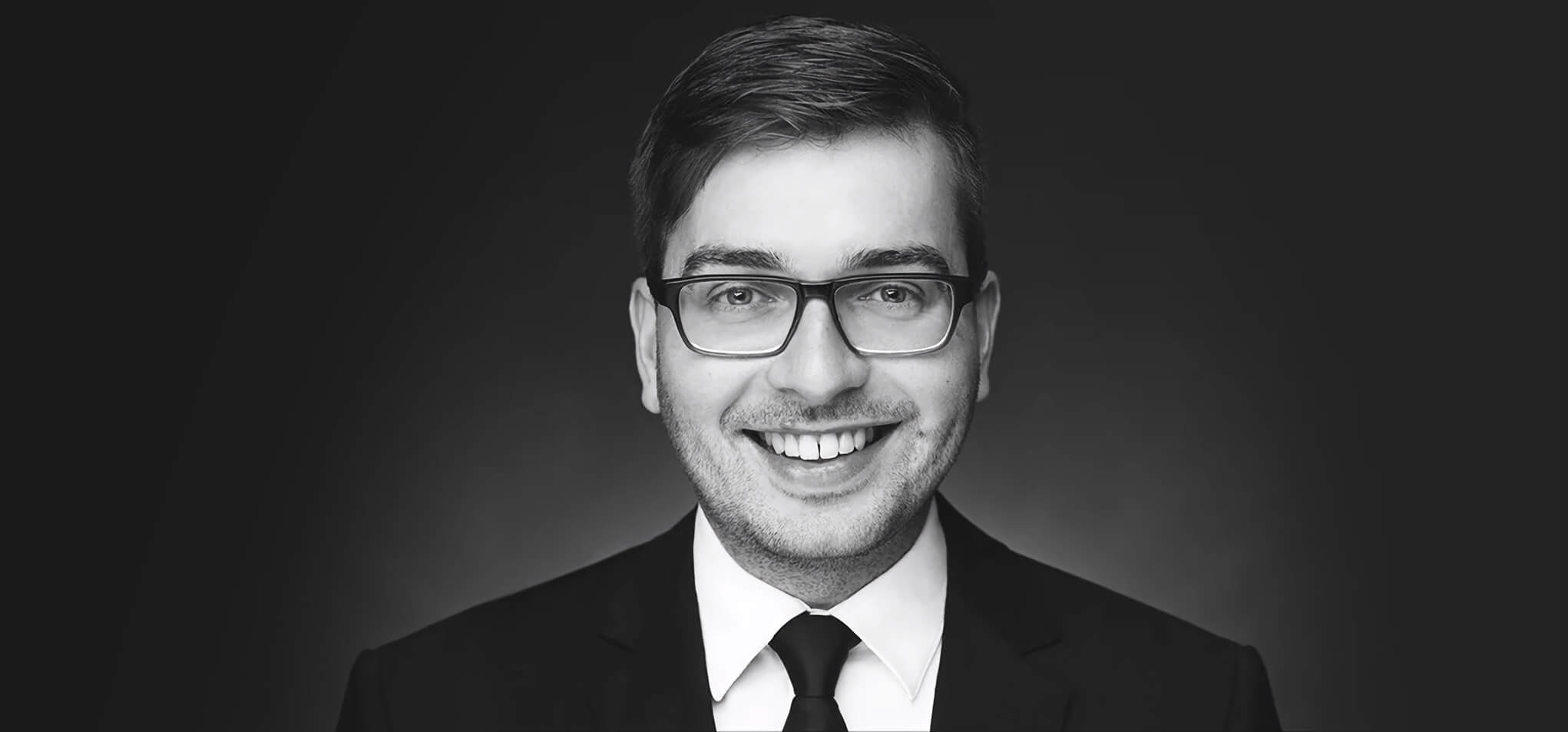 Since March 2021, Skeleton Technologies has a new Head of IP, Markus Klose. Markus has joined the company in 2018 as a material development scientist working on developing our curved graphene material.
Can you please tell us more about your background and previous experience?

I studied chemistry with a focus on nanoparticle synthesis before completing my PhD on the topic of porous carbons for energy storage applications. After that, I joined the company "Heraeus" where I worked on the development and processing of carbon materials for batteries. There I was part of an internal, corporate Start-up, which is an interesting setting for an innovation structure in a large company. During that time, I learnt a lot about the opportunities and pitfalls that await you when developing new materials and processes for the billion-dollar energy storage market that is constantly demanding new solutions.
Where did your interest in chemistry and materials come from and how was the move from working in a research institute to working in a startup?

My interest in chemistry started very early on. My mother – who is also a chemist – was telling me about the compositions of ingredients in our kitchen, which I found fascinating. Luckily, later in school, I had a very good teacher in chemistry who encouraged us to play around with certain combinations of chemicals and to investigate what results we could get from that. I think this is what every chemist loves to do : combine things in a different way and observe which new properties may result. It is probably natural, as the core of every chemical reaction is change and transition.

To me, it was always clear that rather than staying in the academic field, I wanted to work in industry. The gain of knowledge itself is certainly nice, but transferring results from the small scale in the laboratory into an industrial production is where the real challenge is. The frame of a fast-growing start-up such as Skeleton is where I always considered the best possibility to realize this.
What motivated you when you applied to join Skeleton?

I knew about Skeleton for a number of years already. I had worked with Curved Graphene-like materials during my PhD-Studies and I was very interested to see how that material can be industrialized and how it can make an impact in the energy storage industry.

Nowadays, technical improvements are often very incremental – the sum of a large number of small steps. In this case, however, it is different. Curved Graphene represents a giant leap forward and you don't get the chance to be a part of something like that very often. So, when I was given the chance to join Skeleton, the decision was easy.
Since you joined the company in 2018, your position has evolved and you are now our new Head of IP. Can you tell us more about your journey at Skeleton and what your new role is about?

When I started, I was responsible for the material development of Curved Graphene. This included close cooperation with our process engineers but also aligning with external partners.

I had also worked with topics regarding intellectual property for a number of years already before joining Skeleton. In an environment that is very R&D-heavy, naturally you have to protect your know-how in order to have a reliable base to build your business on. Strengthening our IP assets and further developing them into new fields will be a major part of this new role.
How important is that for Skeleton to have a IP strategy?

It is very important. Skeleton is a highly innovative company, with much more people in R&D than other companies of comparable size. Hence, we have a lot of brainpower that needs to be directed on the activities that really matter.

An IP Strategy helps us focussing our R&D activities on the right topics and aligns them with the business side. Our customers must be able to rely on us that whatever solution we provide them with – sometimes a highly customized one – is something that they can count on in the long run.

In that sense our IP strategy is a major corner stone for our future success.
What do you like the most in your job and in the company?

At Skeleton, you have a high degree of freedom in your field. I very much enjoy this in my daily work as I have a lot of free space to test new ideas to find solutions that work best.

We have a great team that makes things work. With colleagues with so many different backgrounds you have the chance to constantly learn a lot.

What is also quite unique is that Skeleton covers the whole value chain from the active material to the final application. From a developers perspective, this really great as it helps you to skip a lot of the unnecessary questions and allows you to match up the individual components and focus on the topics that matter in the final product.
What are your main areas of interest and what do you like to do outside work?

I like to conduct my own personal R&D-projects including edible components in my kitchen. This, every now and then, also leads me to new ideas for our technical development.

In addition to that you can find me running in the nearby forests to organize my thoughts and to counterbalance the mental work. Also, I enjoy playing paintball, which – just like disrupting the energy storage industry – is a team sport.