Siim Pille, Electrical Engineering Team Manager: Navigating the Intricacies of High and Low Voltage in Energy Storage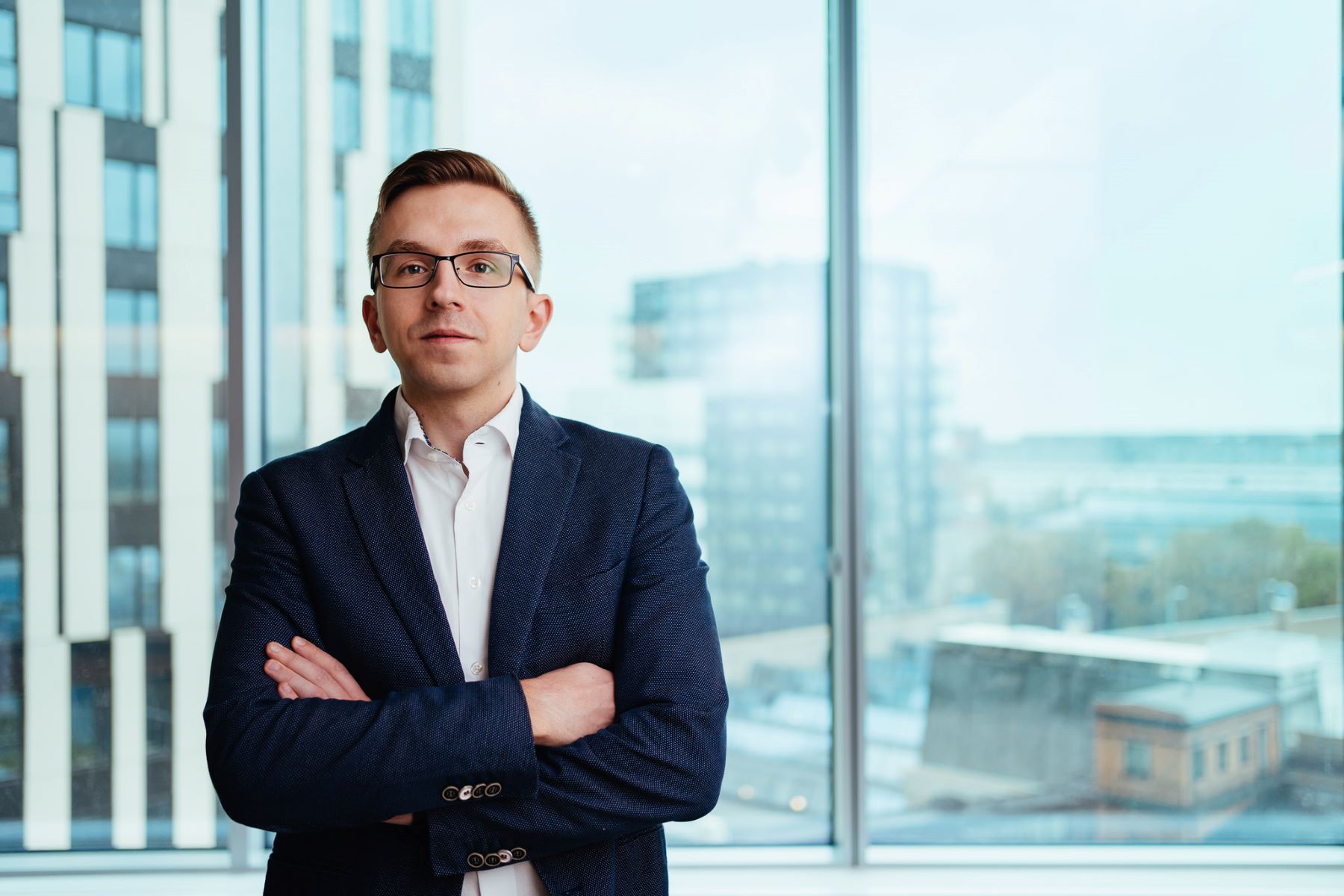 Siim Pille joined Skeleton in 2019 as a Hardware Engineer and has since advanced to oversee the Electrical Engineering department. Many engineers prioritize making a meaningful difference with their skills in real-world settings. At Skeleton, they can see their work come to life, impacting the broader energy landscape. "Every week, there's something to appreciate, not just from a managerial standpoint, but also as a fellow engineer," says Pille.

Could you tell us a bit about yourself? What motivated you to pursue a career in electrical engineering?
I completed my BSc in Electrical Power Engineering. However, at that time, the field appeared to offer limited opportunities for personal innovation. It seemed dominated by slow-moving, large-scale projects grounded in dated technologies. In hindsight, this perception might not have been accurate, but it nudged me towards electronics, a field that appeared to evolve more rapidly and allowed individual engineers to make significant contributions. Thus, for my Master's degree, I chose electronics. Additionally, I secured a position as a test engineer in an R&D company, which provided me with hands-on experience with electronics.
In the field of electrical engineering, which recent technological advancements or trends do you find particularly exciting or influential?
It might sound cliché, but I'm truly excited by renewable energy and developments around energy storage. During my power engineering studies, I was somewhat sceptical of renewable energy. It appeared highly volatile and it seemed our existing energy infrastructure wasn't adequately designed to integrate renewables. It felt as though we were trading today's clean energy for tomorrow's energy stability. Now, I'm proud to be part of a sector that's working towards addressing the challenges of renewable energy integration. '
In the realms of renewable energy and energy storage, HVDC solutions stand out as they address large-scale challenges beyond just a single factory or renewable production site. These solutions are complex systems, where the failure of even one component could have a significant ripple effect throughout the system and, in worst-case scenarios, on the broader electrical grid.

What brought you Skeleton in 2019?
After completing a commercial product design at my previous employer, I felt it was the right time to challenge myself with something more industry-specific. Additionally, I saw it as an opportunity to leverage my BSc in power engineering, which had been somewhat sidelined during my venture into electronics commercial product design. From the initial stages of recruitment, I found the team to be welcoming, their determination to achieve results was compelling and the challenges appeared boundless. Even then, the tools and programs Skeleton employed were high-tech compared to those in smaller R&D companies.

Which positions have you held with us?
I began my career at Skeleton as a HW engineer. Subsequently, I progressed to the Hardware and Software team. Now, in my current role, I'm leading hardware and electrical engineers within the Electrical Engineering team.
This shift into electrical engineering introduced me to system-level considerations in addition to the module level I was familiar with. Navigating such a broad scope is challenging. However, it underscores how decisions at each level—both module and system—affect our products and our clients. This role has significantly enhanced my understanding of client integration needs and has sharpened my focus on improving the user-friendliness of our products.

How would you describe your team? What kind of people are you seeking to join you?
Our Electrical Engineering (EE) team is united by a passion for the product and technology. We have many brilliant engineers eager to advance our products. This demands a "let me figure this out" attitude. To succeed, it's essential to understand how your development fits within the broader product context. The EE team takes pride in enhancing the usability and safety of the supercapacitor cell for our clients. Balancing high reliability with user-friendly designs in industrial/transportation products presents an exciting challenge.

What do you enjoy about working at Skeleton?
I appreciate how quickly good ideas transition to implementation, complemented by the "can do" attitude shared by both employees and management. The use of state-of-the-art tools and programs allows to capitalize on the latest technology. Additionally, with Skeleton being active in four diverse development fields – automotive, transportation, grid & renewables, and industrial – there's always something exciting happening. Another awesome perk is the direct access we often have to the engineers who invented the technologies, solutions, or algorithms we work with. This proximity allows for a deeper understanding of the rationale behind their development.

What makes energy storage so intriguing for electrical or hardware engineers? What unique experiences do engineers gain at Skeleton?
The energy storage domain largely blends the design practices of both automotive and high-reliability industrial sectors. One primary challenge in design is dealing with high voltage and current. It's not uncommon to consider factors like a busbar nearby an electronics board carrying a current in the range of kiloamperes or having your electronics connected to potentials up to 1500V DC. This juxtaposition of high voltage and current with low voltage electronics that govern energy storage systems offers an interesting mix of learning opportunities from both electronics and power engineering.

Another fascinating area of challenge lies in DfX: DFT (design for testing), DFM (design for manufacturability), and DFA (design for assemblability). All these aspects ensure that a product is fit for series production. While crafting prototypes is fun and exciting, optimizing these designs for serial production allows engineers to view design from entirely new perspectives.
Furthermore, given that most Skeleton products have a design life exceeding 10 years, there's a third set of challenges centered around reliability and redundancy. These range from intricate mathematical formulas and simulations to more straightforward questions like, "Why does it break when, according to our simulations, it shouldn't?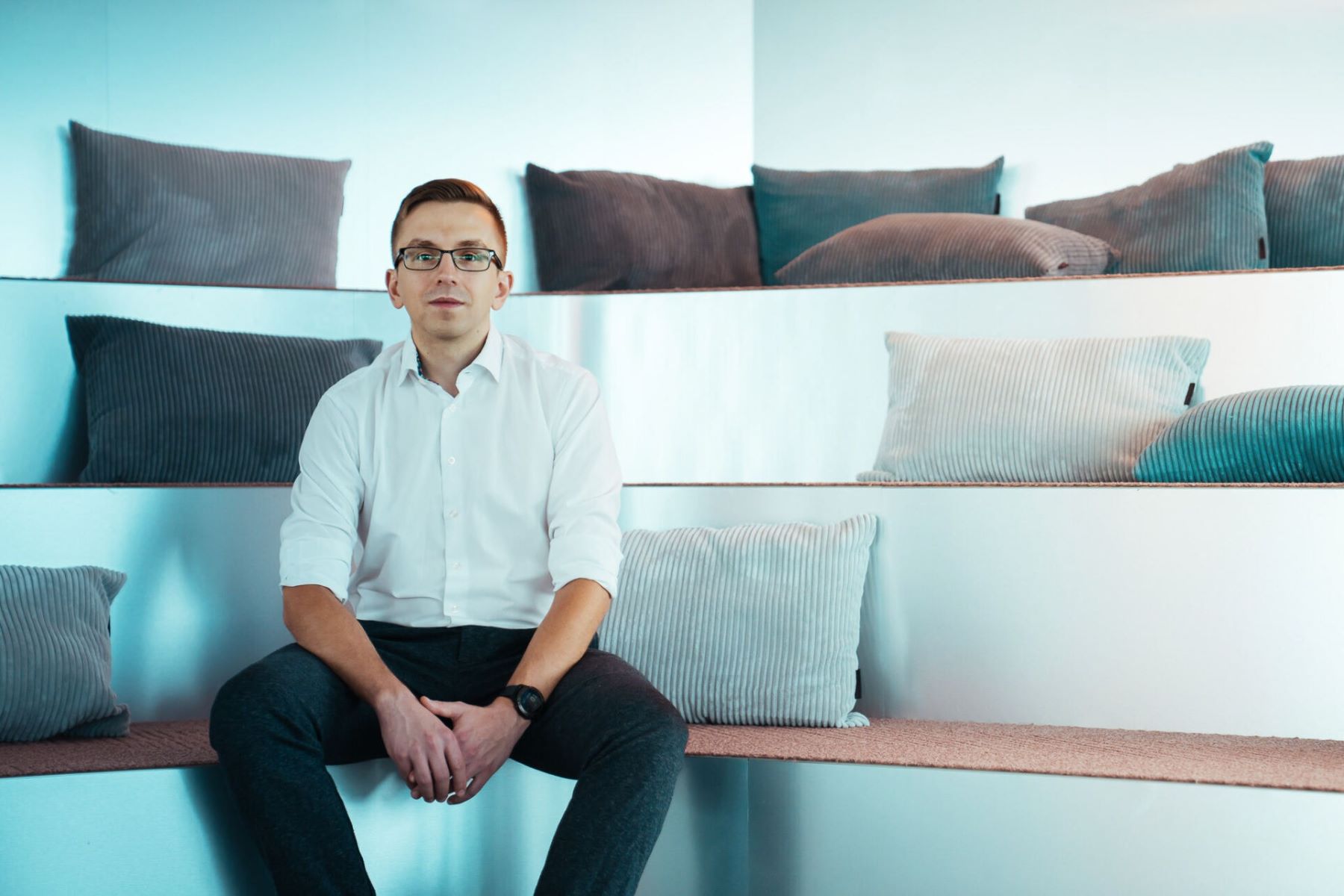 What are your professional achievements or milestones at Skeleton that you're proud of?
Every week, there's something to appreciate, not just from a managerial standpoint, but also as a fellow engineer. It's awe-inspiring to witness a small bus charge for an 8 km trip in mere seconds, with the subtle hum of the converters and the rising voltage displayed on the HMI as the only indications of charging.

During our weekly reviews, I get to witness how things are coming together in our new industrial module and system project. Seeing the company apply its experience in product development and energy storage to create a new system that addresses the sector's needs from the ground up fills me with pride in being a part of Skeleton.
Some achievements become more evident with reflection. I recall deliberations on whether directly measuring (as opposed to estimating) the State-Of-Health for supercapacitors was feasible. Now, I'm participating in discussions that revolve around how we're just 0.x% away from our measurement accuracy target.
It is also rewarding to see some initiatives I began as an engineer or manager being elevated to the next level by my team. An Excel template for assessing PCB quality or for conducting end-of-line testing of modules might not seem groundbreaking. Yet, seeing the processes evolve, with improvements in speed and quality, boosts my confidence in our direction on similar topics.
Lastly, I take pride in having contributed to the establishment of key engineering functions within the Engineering department, such as software automated testing, component engineering and troubleshooting. Of course, thanks to our top-notch engineers, those functions have surpassed my initial expectations.

Is there a quote or mantra that inspires you in your career?
In overseeing my team's work, I always approach it with the perspective that our role in Electrical Engineering at Skeleton is to ensure the maximal safe utilization of supercapacitors or SuperBattery cells for our clients in their respective applications. We aren't here to design intricate electronics adorned with flashy LEDs or implement complex contactor logic without a clear understanding of their necessity. Our primary mission is to ensure the maximum safe usability of our core product. This perspective consistently informs my decisions.
However, there are some quotes and thoughts from fellow Estonian Skeletonians that resonate with me:
"Maja põleb ja meie valime kardinaid." ("The house is on fire and we're choosing the curtains") – Ants Vill.
This reminds me that prioritizing is important, especially in critical situations. Also, that the situational awareness of the bigger picture is crucial for success.
"Alla võib igal ajal anda." ("You can give up at any time") – Erkki Raasuke
This motivates me to persevere when I feel stuck or am tempted to abandon a particular topic or problem. I often tell myself, 'What the heck, I can always give up after I've tackled this first part.' Interestingly, by addressing challenges incrementally over time, I've achieved numerous successes, even when initially a task seemed destined to fail.

What do you like to do in your time off?



In my free time, I often find myself on one of my bikes, whether on asphalt dreaming of 40 km/h average speed, on gravel enjoying the lovely fields and countryside of Estonia or riding the mountain bike fantasizing of a proper XCO track.