The Estonian Minister of Finance Toomas Tõniste met with Skeleton Technologies CEO Taavi Madiberk this morning to discuss the possibilities offered by the accelerating pace of hybridization and electrification of industries such as automotive, heavy transportation, grid, and renewable energy production.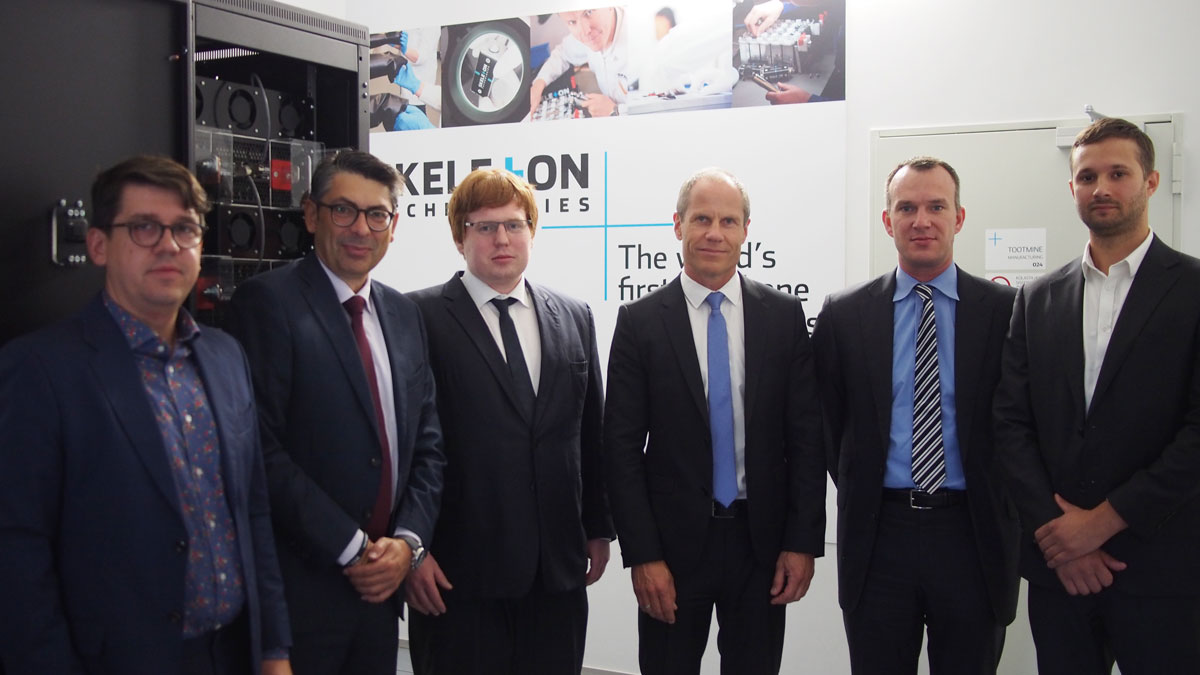 As a relatively small country, Estonia's advantage is an agile mindset and openness to be an early adopter of technological advancements of which Skeleton Technologies' ultracapacitor-based systems are an excellent example.
Skeleton CEO Taavi Madiberk:
"Our company is supported by the know-how of Estonian researchers and engineers, and we are lucky to have also homegrown, world-class expertise at our disposal. As an excellent example, our Kinetic Energy Recovery System for heavy transportation can decrease fuel consumption by more than 30%. Minister Tõniste has a deep understanding of the heavy transportation industry, especially in the railway sector, where ultracapacitors can play a big role in decreasing carbon emissions, and it was a pleasure to discuss how our innovations can have an impact globally."