Highlights of 2022 for Skeleton Technologies

With only a few days left in what has been a ground-breaking year for Skeleton, it's time to look back at some of the highlights.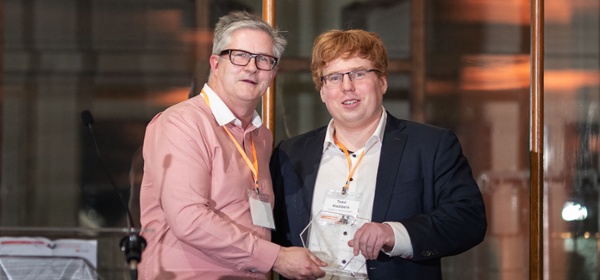 This year, we were only the 4th European company ever to be inducted into the Global Cleantech 100 Hall of Fame after seven consecutive nominations on the Global Cleantech 100 list. It's a recognition of our long-term commitment to developing the best energy storage solutions globally, helping our customers save energy, cut CO2 emissions, and slash fuel consumption.
However, just being committed is not enough. In June, Skeleton scientists Jaan Leis, Mati Arulepp, and Anti Perkson were honoured with the European Inventor Award, highlighting what keeps us at the top: our investment in material development and our proprietary Curved Graphene raw material. Manufactured at Skeleton Materials in Bitterfeld-Wolfen, Germany, Curved Graphene and the European Investor Award symbolize what Skeleton is about: pushing boundaries and never giving up in the fight against climate change.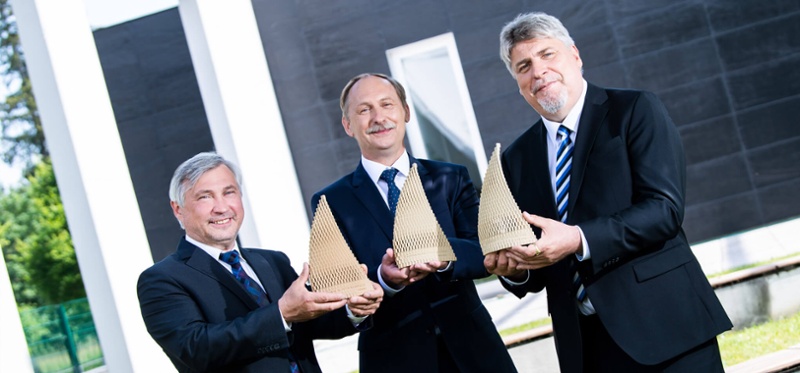 For years, Skeleton has been on the leading edge of the supercapacitor industry with our high-power energy storage solutions, but during 2022, we have taken big steps forward and have become the go-to partner for fast energy storage in on-road and off-road transportation, in power grids, and in industrial applications.
In January we concluded another round (D3) with 37.6 million euros of equity investments to scale-up the supercapacitor production in Saxony, bringing the total D round to 108 million euros and overall investments into Skeleton to over 200 million euros.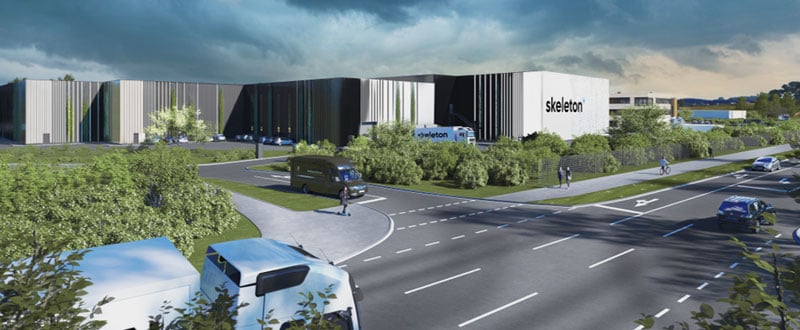 Construction is already underway for Leipzig Superfactory, the largest and most advanced supercapacitor factory in the world. Designed in cooperation with Siemens Digital Industries, will increase our production capacity 40-fold, allowing us to meet the increasing demand from electrification and decarbonization projects globally.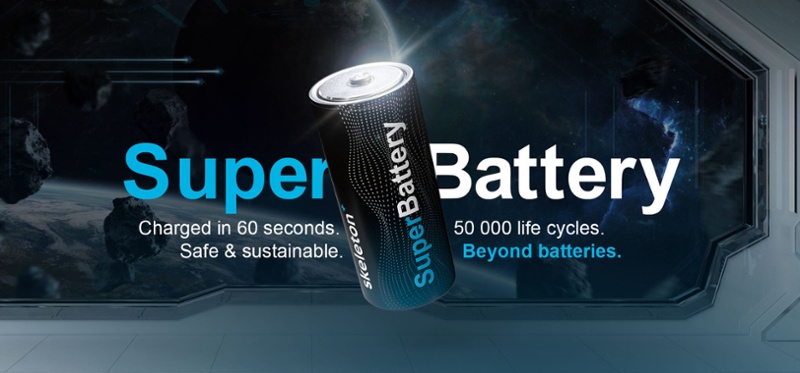 In September, we launched our unique SuperBattery technology, filling the gap between supercapacitors and batteries, enabling electrification in hard-to-abate industries. A great example of this is our agreement on electrifying mining haul trucks with Shell. It is estimated that mining constitutes 2-3% of global CO2 emissions yearly and within mining, 40-50% of emissions come from diesel-powered machinery. This is exactly why decarbonizing mining together with Shell will have an enormous impact on carbon emissions, and this is only the first example of many such projects to come.
2022 brought many insights, lessons learned, and achievements for Skeleton, and we made great progress both as a company and in our partnerships with our customers. In 2023, we intend to not only keep up, but to speed up and keep pushing boundaries. By working together, we are fighting the biggest threat for our generation and the generations to come: climate change. This is our purpose, and we are having a real and crucial impact on that fight. For more information view News and events.