The President of Estonia, Kersti Kaljulaid, hosted a dinner in honour of President of Germany, Frank-Walter Steinmeier, last night at Maarjamäe Castle in Tallinn, Estonia.
With most of Estonia's industry heavyweights present, Skeleton Technologies' CEO Taavi Madiberk highlighted the impact ultracapacitors have in extending lithium-ion battery lifetime in electric vehicles in a discussion with President Steinmeier.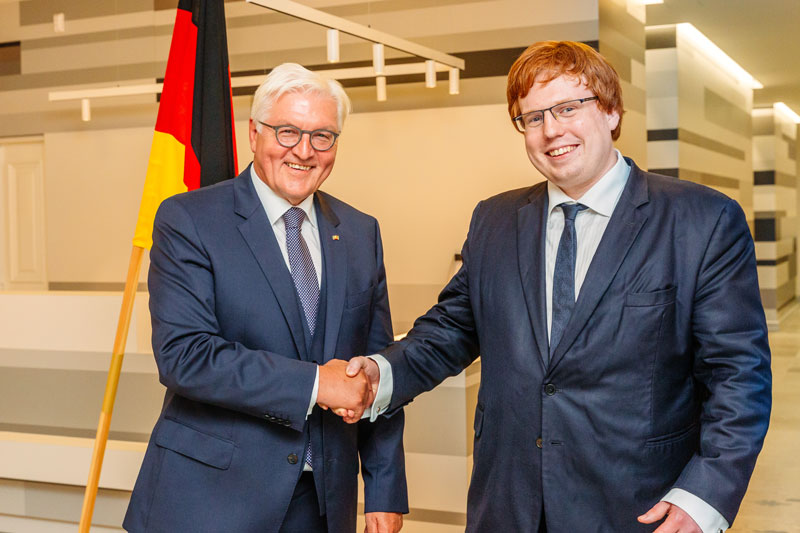 Image by Arno Mikkor
Skeleton has a close connection with Germany, having recently opened the largest ultracapacitor factory in Europe in Saxony, close to Dresden. The automotive market in Germany is an important target segment for Skeleton and first-phase systems developments are already under way with key players of the industry.