Marubeni Corporation becomes an official distributor of Skeleton's products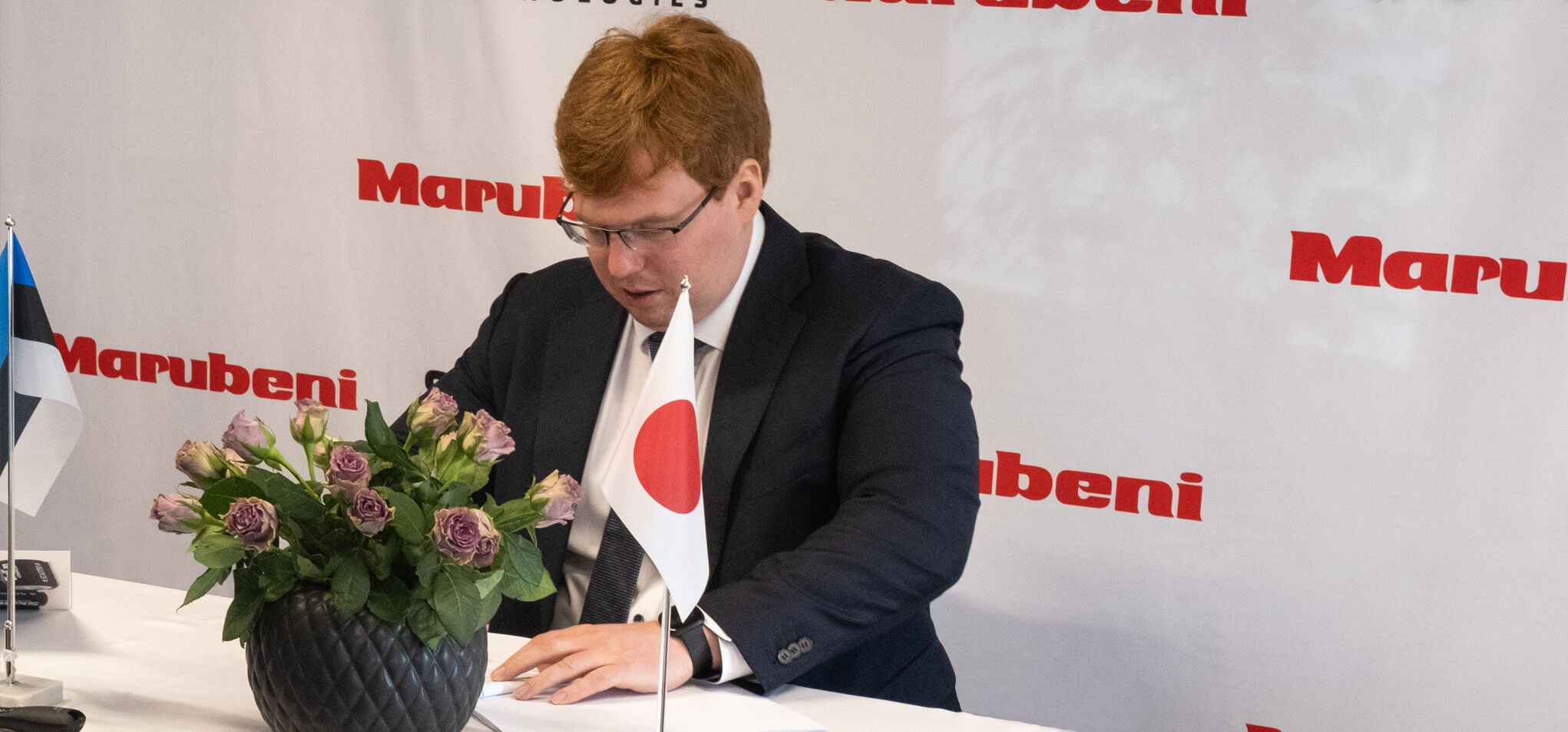 Today, Skeleton Technologies and Marubeni Corporation signed a distribution agreement during the visit of His Excellency Mr Hajime Kitaoka, Ambassador of Japan to Estonia, at Skeleton's office in Tallinn. With this agreement, Marubeni becomes Skeleton's exclusive distributor in Japan and other Asian countries.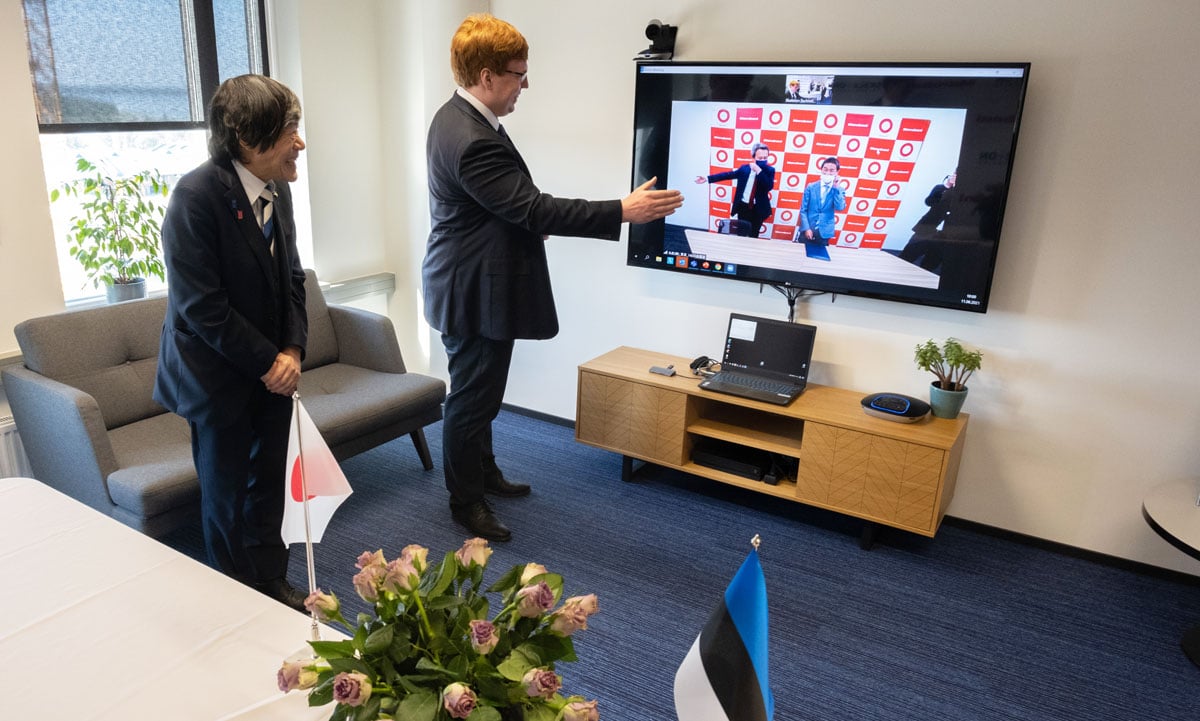 The signing of the agreement and a virtual handshake between Skeleton CEO Taavi Madiberk and Mr. Masayuki Omoto, the Executive Chief Operating Officer of Next Generation Business Development Division of Marubeni Tokyo. His Excellency Mr. Hajime Kitaoka, Ambassador of Japan to Estonia highlighted the importance of increasing the economic cooperation between the two countries.
Skeleton's products are already delivering significant economic benefits across a wide range of markets including automotive, grid & renewables, transportation, and industrial applications. The company is currently upscaling its proprietary Curved Graphene technology to offer an even increased ultracapacitor energy density, and develop its novel Superbattery technology – combining the power density, lifetime and charge speed of ultracapacitors with battery-like energy density.​
Through this agreement, Marubeni now sells Skeleton's energy storage products in Asia. The Japanese conglomerate with over €50 billion of annual revenue also supports commercial scale-up and customer acquisition for Skeleton's Superbattery in the Asian automotive sector and uses its relationships with existing clients to develop new applications for Skeleton's curved graphene.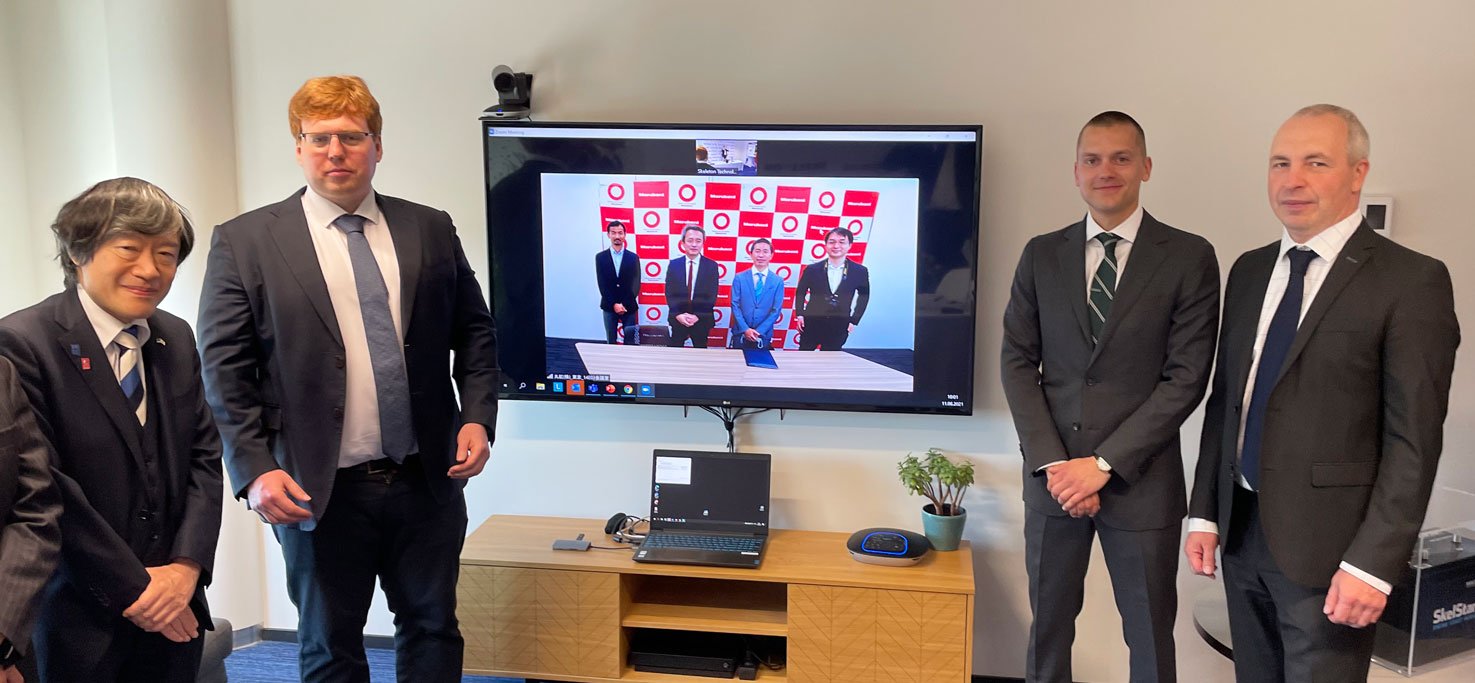 His Excellency Mr. Hajime Kitaoka, Ambassador of Japan to Estonia, Skeleton's CEO Taavi Madiberk, Chairman Oliver Alhberg, and Legal Counsel Jüri Raatma.
The two companies are strategic partners since March 2021. As part of this partnership, Marubeni invested in Skeleton on top of the series D financing round closed by the company on June 8th.