Why graphene could unlock the energy storage market

Realising the true value of graphene
Few materials have generated as much excitement as graphene. Dubbed the "holy grail" when scientists at Manchester University first demonstrated the incredible strength of a material just one atom thick, graphene was hailed as the answer to pretty much everything, with applications in transportation, medicine, electronics, and energy.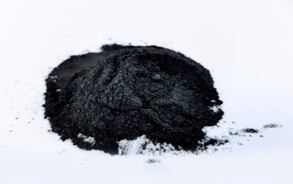 A decade later we've seen a whole host of companies launching in this field, many to considerable interest from the investment community. (When Applied Graphene Materials came on the market in 2013, the share price rose 200% in just three days.) The problem is that the vast majority of these companies have yet to generate significant revenues from sales. As of yet, graphene is not being incorporated into end-applications where its true value can be realized.
At Skeleton Technologies, we believe the key is to be higher up the value chain. We are focused on leveraging the competitive edge that graphene delivers in our products.
Curved Graphene is the foundation of our supercapacitors' record-breaking performance and our route to unlocking the energy storage market.
The secret to outstanding ultracapacitor performance
All commercial ultracapacitors are currently manufactured using an organic carbon material, often derived from coconut shells. Our patented, graphene-based material is significantly different from these regular carbons. It features finely-engineered, consistent pore size, and a very large accessible surface area.
Even compared with graphene itself, our Curved Graphene delivers superior capacitance and lower internal resistance.
This unique material allows us to deliver four times higher power performance compared to other ultracapacitors.
These performance advantages have generated significant interest from across industries. Our customer base includes hybrid truck manufacturers, Tier 1 automotives, and power grid operators.