Skeleton Technologies and Tinfos AS join forces to bring innovative energy storage solutions to the Norwegian market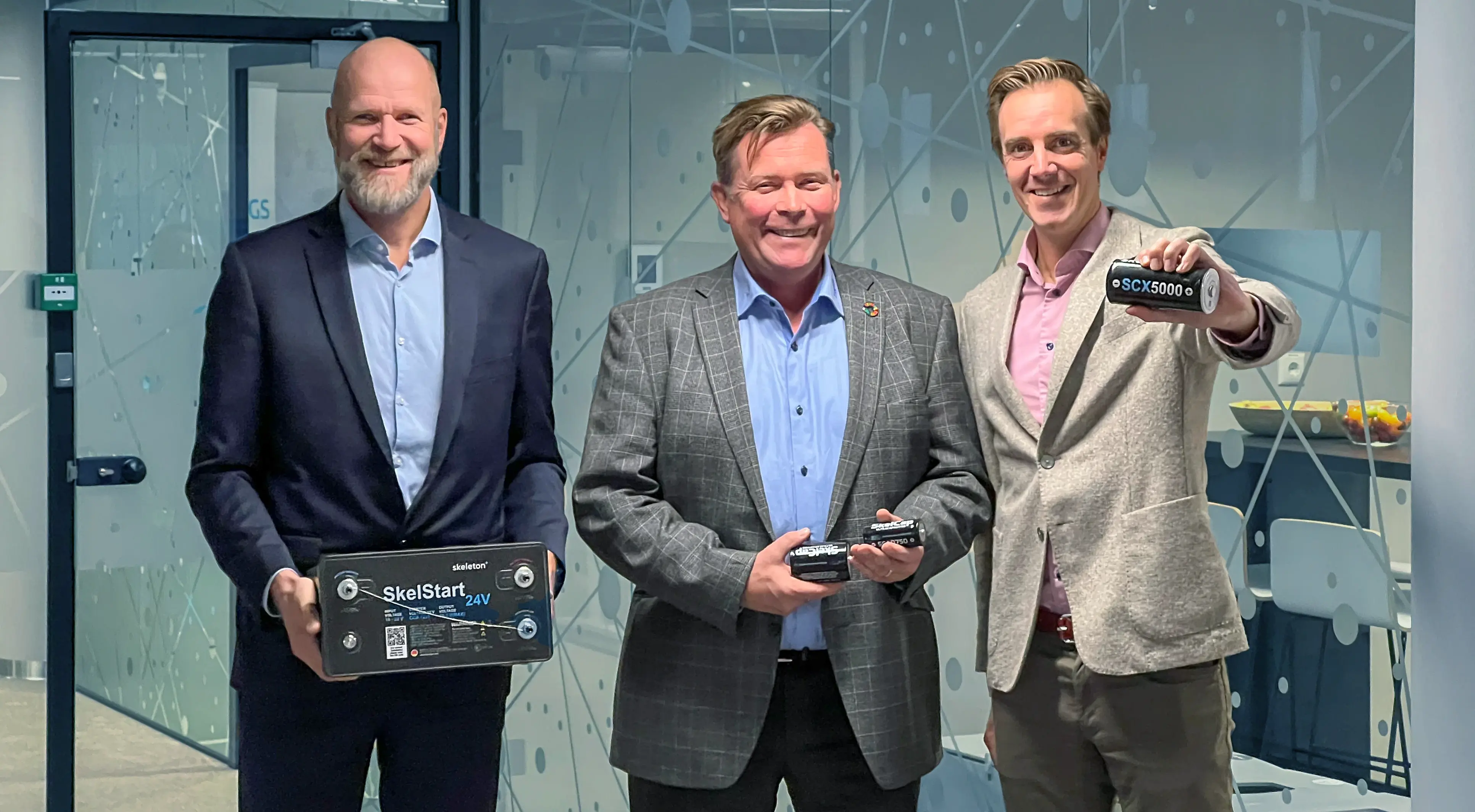 Skeleton Technologies, the global technology leader in supercapacitor and SuperBattery energy storage, and Tinfos AS, owner and leading supplier of hydropower plants in Norway, have entered into a commercial agreement to provide Skeleton's energy storage solutions for the Norwegian market.
Norway is leading the green energy transition in Europe. Its electricity production is already today at 95% based on Hydropower, with additional plans to integrate more off-shore wind power and other renewable energy sources. However, integrating more renewables, ensuring grid connection to continental Europe, together with a fast-growing local energy demand introduces new challenges to the grid and its overall stability.
The new partnership with Tinfos will speed up Skeleton's already ongoing activities in the Norwegian market and adoption of supercapacitor and SuperBattery energy storage solutions in Norway, addressing the growing demand for grid stability services including fast frequency response, virtual inertia, peak-shaving at industrial sites, ramping of hydropower plants and prolonging the lifetime of fuel cell stacks in the country.
"We are thrilled to partner with Tinfos AS to expand our reach in Norway and offer our energy storage solutions to a new market," said Ants Vill, Chief Commercial Officer of Skeleton Technologies. "Norway's electricity mix is largely based on hydropower with a strong potential in offshore wind power. It is a great example to follow for many European countries and can be considered the green battery of our continent. However, this also means energy storage technologies are needed to stabilize the grid and ensure power quality. Our products are therefore a perfect fit for the Norwegian market, as evidenced by the fast-growing local demand we experienced recently."
"We are excited to bring Skeleton's advanced energy storage solutions to Norway and to support the country's transition to a more sustainable energy future," said Steinar Heggeli, Managing Director of Tinfos PowerTech, the subsidiary offering operation and maintenance solutions for small-scale power plants. "Our cooperation with Skeleton Technologies will enable us to offer customers innovative and reliable energy storage solutions that meet their needs and exceed their expectations."
Skeleton Technologies and Tinfos AS look forward to working together to deliver energy storage solutions that contribute to a greener and more sustainable future for Norway and beyond.